Thank you for your interest in the Colon & Rectal Surgery Fellowship training program at the University of Chicago Medicine. Our program matriculates highly trained surgeons who excel in the multidisciplinary care of patients with diverse colon and rectal pathologies.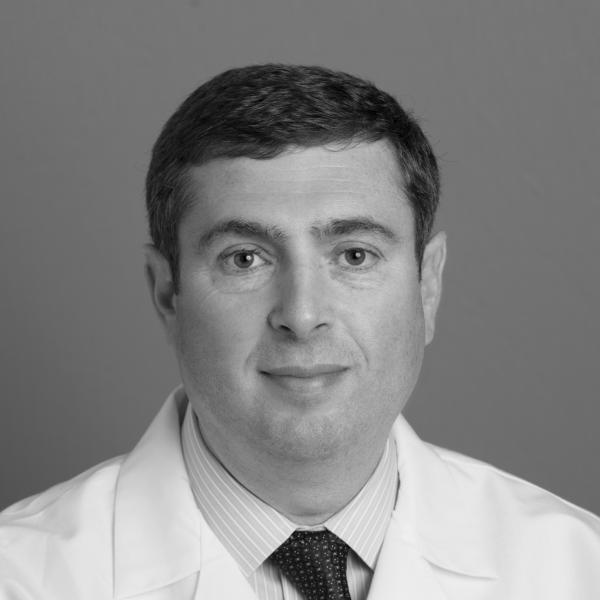 Our ACGME approved 12-month Colon and Rectal Surgery Residency Program is based in the leading academic hospitals in Chicago. The unique inter-institutional organizational structure of the University of Chicago Medicine Colon & Rectal Surgery Fellowship training program currently includes training affiliations with NorthShore University HealthSystem. It brings together renowned academic faculty who are each uniquely suited to guide trainees in both achieving and exceeding the goals and objectives of a distinguished program. Graduates find themselves equally prepared for the rewarding dual clinical and scholarly rigor of academic appointment, or the technical and clinical independence required of a career in private practice.
The Colorectal faculty members involved in training of the fellows includes:
University of Chicago Medicine – Section of Colon & Rectal Surgery
Neil Hyman, MD – Section Chief, Professor of Surgery
Roger Hurst, MD – Professor of Surgery
Benjamin Shogan, MD – Assistant Professor of Surgery
Kinga Skowron Olortegui, MD – Clinical Associate of Surgery
Konstantin Umanskiy, MD – Program Director, Associate Professor of Surgery
NorthShore University HealthSystem
Joseph Muldoon, MD – Section Head of Colon & Rectal Surgery, Clinical Associate Professor of Surgery
James Spitz, MD – Senior Clinical Educator
Monika Krezalek, MD – Clinical Assistant Professor of Surgery
The Colon & Rectal Surgery Fellowship Program at the University of Chicago Medical Center participates in the National Resident Matching Program. Candidates must be board certified or eligible in general surgery. If you wish to apply for training in our program, please submit your application through the Electronic Residency Application Service (ERAS).
We encourage you to submit your completed application as soon as the Application Cycle opens in July. Interviews are conducted from late August through October; we generally hold two interview events. We currently interview 15-20 candidates for one residency position.
The interview process will consist of an optional reception of hors d'oeuvres and dinner, typically near the University of Chicago campus in Hyde Park and attended by faculty and the current Colon & Rectal fellow. This event is not mandatory, but applicants often find it to be a good time to learn more about the program and meet the faculty in a relaxed environment. Attire is business casual.  
Interviews are held the following day at the University of Chicago campus. After welcoming remarks and light refreshments, the morning will start with several informative presentations from representatives at each of the training campuses, as well as endoscopy and the Inflammatory Bowel Disease Center. Every applicant will meet briefly with Program Director Dr. Konstantin Umanskiy and engage in 2-3 one-on-one or two-on-one interview sessions with other faculty. The afternoon concludes with lunch at noon. Those interested in a tour will be offered one, but we understand many applicants may have tight travel arrangements. 
We seek to attract motivated, well-trained candidates who look forward to a year of robust clinical training, operative exposure, and academic development and who will emerge as confident and capable colleagues.  
Clinical Training
The clinical component refines clinical judgment and surgical skills involving diagnosis and treatment of colorectal pathologies and provides extensive working knowledge in endoscopic techniques. The trainee has a central role in comprehensive multidisciplinary patient management and in advancement of innovative approaches including advanced laparoscopy, robotic surgery and transanal endoscopic microsurgery (TEM).
The Colon & Rectal fellow oversees a team including a dedicated nurse practitioner or physician assistant, interns, and a mid-level PGY-2 or PGY-3 resident to coordinate inpatient, operative, and clinic coverage. A typically week will consist of 3.5-4 operative days and 1-1.5 clinic days. The trainee can expect a gradual increase in operative autonomy as training goals are met and exceeded. In addition, hands-on clinical exposure to endoanal and endorectal ultrasound, electromyography, and manometry occurs at each campus.
Each rotation lasts 1-3 months at a time and includes eight months at University of Chicago, two months at NorthShore University HealthSystem, and one of vacation. While at the University of Chicago, you will rotation between our two colon and rectal services on a monthly basis. Experience in endoscopy occurs at each site and includes a commitment to obtaining 3-5 colonoscopies each week either with the colorectal faculty or with gastroenterology to allow the trainee to achieve a longitudinal proficiency in colonoscopy through the academic year.
Didactics
The educational curriculum includes weekly educational time including Colorectal Professor's Hour and IBD conference at the University of Chicago, and Surgical Oncology Tumor Board at NorthShore. The colon and rectal resident also attends and participates in a schedule of traditional general surgery meetings such as Morbidity and Mortality and Grand Rounds.  
The highlight of the didactic experience is the weekly multi-campus Colon & Rectal Conference. Following the topical content of the ASCRS Textbook of Colon and Rectal Surgery, either a faculty member or the colon and rectal resident will engage the campuses with a contemporary and evidence-based lecture, followed by group discussion. The lectures specifically assigned to the colon and rectal resident are not intended to comprehensively cover a chapter but instead aimed to mature the trainee's clinical decision making with a targeted question. An example would be 'Rectal prolapse: Outcomes and recurrence risk after rectopexy vs. perineal proctectomy vs. ventral rectopexy'. This lecture is replaced with a Journal Club or Case Conference/M&M at intervals throughout the year. The colon and rectal resident will also be assigned CREST modules for content that is not topically covered during this year-long lecture series.
Research
The University of Chicago has a strong reputation of rigorous academic excellence, and the Colon & Rectal fellow can expect to contribute to this robust tradition by completing a compulsory clinical or basic science research project and submitting his or her work to the American Society of Colon and Rectal Surgeons annual meeting. Trainees are expected to take this to the next level by completing a manuscript submission to a peer-reviewed publication. Elective opportunity also exists to become involved in book chapters and video submissions. The Chicago Society for Colon & Rectal Surgeon hosts an annual resident research competition that is always a lively citywide academic event.
For information on our department's diversity, equity, and inclusion efforts, click here.
We are proud of the growing tradition in training and education within our program.
Kinga Skowron Olortegui, MD – 2019-2020
Clinical Associate
Section of Colon and Rectal Surgery
The University of Chicago Medicine
Marco Bertucci Zoccali, MD – 2018-19
Attending Surgeon
Division of Colon and Rectal Surgery
Columbia University, New York, NY
Emily Huang, MD – 2017-2018
Assistant Professor of Surgery
The Ohio State University
Terrah Paul-Olson, MD – 2016-2017
Assistant Professor of Surgery,
Emory University, Atlanta, GA
Emily Steinhagen Golbig, MD – 2015-2016
Clinical Assistant Professor
Associate Program Director, General Surgery Residency Program
University Hospitals, Cleveland, OH
Michael Guzman, MD – 2014-2015
Assistant Professor of Clinical Surgery
Indiana University, Indianapolis, IN
Lisa Marie Cannon, MD – 2013-2014
Associate Professor of Surgery
University of Rochester Medical Center, Rochester, NY
Brian Bello, MD – 2012-2013
Assistant Professor of Surgery, Georgetown University
Program Director, Colon and Rectal Residency
MedStar Washington Hospital Center, Washington, DC
David Lin, MD – 2011-2012
Attending Surgeon
Precision Surgical Specialists of Lowell, Chelmsford, MA
Aaron Miller, MD – 2010-2011
Attending Surgeon
Atlantic Colon & Rectal Surgeons, Summit, NJ
Sushil Pandey, MD – 2009-2010
Attending Surgeon
West Valley Colon and Rectal Surgery Center, Sun City, AZ
If you would like to contact any of our past or current fellows, Dr. Konstantin Umanskiy will be happy to assist you in connecting with these individuals.
Where does the Colon & Rectal fellow usually live?
Chicago is host to beautifully cohesive architecture, diverse cultural experience, award-winning cuisine, and opportunity to cheer for beloved professional sporting teams. Past colon and rectal residents have lived in the middle of the action of downtown Chicago, either in the South Loop area, West Loop, or Lincoln Park, and in Hyde Park. Lakeshore Drive or I-90/94 provides the most rapid transport to the University of Chicago campus. A car is essential for commuting to NorthShore in the northern suburbs.
How often does the Colon & Rectal fellow take call, and what does this entail?
You will work with the administrative chiefs at the campuses to develop a weekend rounding schedule to cover the inpatient census while at that campus; this involves either every-other-weekend or one weekend day each week but is very flexible. You will provide a detailed patient hand-off to the in-house general surgical night-float and weekend teams. You will not routinely take outpatient calls and have no compulsory overnight duties typical of 'call'. You may rarely become involved in the off-hour surgical care of your own active complex patients for educational enrichment, but this is a highly infrequent event.
Does the Colon & Rectal fellow compete with senior residents for cases?
No. You will oversee senior responsibility of either a PGY-2 or PGY-3. There are usually ample cases to go around, and you will make the coverage schedule for cases each week to best fit your educational needs. The relationship between the general surgery residents and the colon and rectal resident is very much that of camaraderie and a team environment. At the University of Chicago, the colorectal service is split into A & B services along attending lines. The colon and rectal resident is only responsible for one service (either A or B) at a time, but will spend equal time on both through the academic year. The residents at NorthShore are part of the University of Chicago general surgery residency program.
Is research required?
You are expected to submit a clinical or basic science abstract to the American Society of Colon & Rectal Surgeons clinical conference, held in late spring, and encouraged to submit this as a manuscript as well. You will meet with the faculty early on in the academic year to identify your research interests, find the right mentor, and make a timeline.
Does the Colon & Rectal fellow have trouble getting any of their case numbers?
No. With one fellow spanning two campuses and 9 faculty surgeons, plentiful opportunity exists to achieve and exceed required case numbers as put forth by the ACGME. You will regularly submit your case log to Dr. Konstantin Umanskiy for review, in order that he can identify any potential deficiencies early in the year and alter case coverage to address these needs. Our case numbers in multiple benchmark surgical procedures consistently outpace the minimum requirements. Because there is not a dedicated endoscopy month, it is important that the colon and rectal resident make a professional commitment to protect their weekly endoscopy time.
How much vacation is scheduled?
You are provided one month of vacation, taken as a 4-week block. Because the colon and rectal fellow's vacation month is collated with the general surgery chief residents, it is typically not possible to select the vacation month. 
Is endoscopy taught by surgeons or gastroenterologists?
Both. You will gain the great majority of you colonoscopy experience at the University of Chicago working with the faculty in the Section of Gastroenterology and Nutrition. These physicians regularly work with medical gastroenterology fellows, and are committed to resident education. You will supplement this experience working with gastroenterologists at NorthShore as well, and will perform all of the colonoscopies schedule by our own colon and rectal faculty.
Is the Colon & Rectal fellow ever required to travel between campuses on the same day for rounding or clinical duties?
No. This is not possible nor reasonable. Multi-campus conferences are streamed so that physical travel is not required.
Can you describe the robotics experience/exposure?
If you are interested in developing the robotic surgical approach you will meet with Dr. Konstantin Umanskiy early for a dedicated discussion about your interests and goals. Arrangements can be made to achieve surgeon console certification on the DaVinci system. The robotic consoles at the University of Chicago have tandem configuration capabilities to allow you to train safely on the surgeon console during complex rectal dissections; there is also an in-animate training console for your elective use.