Our seven-year residency training program is primarily based at the University of Chicago Medical Center, with specific rotations integrated at our affiliated hospital, NorthShore University Health System. We are uniquely situated on the Hyde Park campus of the University of Chicago, which is one of the top academic universities in the world and has been the home to over 87 Nobel laureates.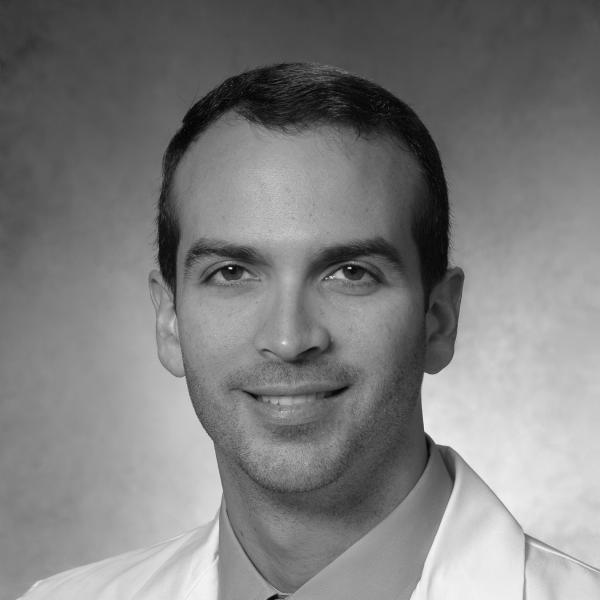 All faculty are members of the Pritzker School of Medicine, the #8 ranked medical school in the 2014 U.S. News and World Report. Our medical center is part of the University's Biological Sciences Division and is headed by Kenneth S. Polonsky, MD, dean of the Biological Sciences Division and the Pritzker School of Medicine and executive vice president for medical affairs at the University of Chicago.
Our comprehensive training program is set on an expanding clinical campus. The University of Chicago Medicine began providing adult trauma care on May 1, 2018; the first patient brought in at noon marked the official activation of the Level 1 Adult Trauma Center, another significant achievement by the organization. The adult trauma program adds to UChicago Medicine's pediatric trauma and burn services, providing the community with a comprehensive system of care to treat the full range of trauma injuries in patients of all ages.
In April 2018, UChicago Medicine announced that it earned its 13th sequential "A" rating in patient safety from the industry watchdog Leapfrog Group; immediately following, it achieved Magnet Recognition status, the gold standard for nursing excellence and high-quality patient care, from the American Nurses Credentialing Center.
Our medical center holds distinction as a regional, national and international referral center for the specialized care of complex patients with a wide variety of challenging surgical diseases. In addition, we have a long-standing commitment to provide comprehensive care for our South Side community. The jewel of our medical center campus is the Center for Care and Discovery (CCD), our main hospital building, which opened in 2013. The CCD is one of the most advanced clinical and surgical centers in the country dedicated to specialty care, including cancer, gastrointestinal disease, neuroscience, advanced surgery and high-tech medical imaging. The new hospital was designed by world-renown architect, Rafael Viñoly, who created the acclaimed Charles M. Harper Center at the University of Chicago Booth School of Business. This innovative hospital contains ten floors and over 1.2 million square feet for clinical activity. The CCD is an exceptional place to be a patient and creates an enhanced health experience that is focused on quality and safety. We believe that this inspiring atmosphere provides our trainees with a modern environment to learn surgery and conduct world-class research at the forefront of medicine. Our residents have access to state-of-the art simulation training at both the University of Chicago Center for Simulation and Safety and the Northshore Center for Simulation and Innovation. Our goal is to train the best and brightest residents and provide them with the opportunity to seek top-flight fellowships and to eventually become leaders in academic surgery.
Chicago is an extraordinary city and our residency program provides a robust and diverse clinical environment with an ideal blend of community and academic surgical experiences. Our research opportunities are unrivaled, and our leadership is committed to providing a unique educational environment with committed faculty and incredible residents. We believe that after coming to the University of Chicago, you will find that our residents are an exceptional group of some of the most talented resident surgeons in the country.
All applications must be submitted through the Electronic Residency Application Service (ERAS). Information can be found on their web site. 
The University of Chicago Neurosurgery Residency Program utilizes the National Resident Matching Program. For more information, please go to their website.
We include in your itinerary a dinner reception prior to your scheduled date for the interview. It is required that you attend, as it is part of the overall interview process. During this time you will have an opportunity to interact with faculty and residents. If you are invited for an interview, we will provide you with a schedule of the evening and next day.
Requirements:
Complete Program Application
Copy of Current CV
Copy of ECFMG certificate (if applicable)
Copy of Illinois License (if resident is currently licensed in Illinois)
3 letters of recommendation in addition to the Dean's letter*
Copy of Medical School Diploma
A copy of your current visa or green card (if applicable)
Your CV should include your full name, current address and phone number, date and place of birth, name of your medical school, date of entry and date of graduation from medical school (dates listed as month/day/year), listing of previous applications in neurosurgery or any other residency program, years spent in residency programs of any kind (including neurosurgery), citizenship, and Visa status.
*We are aware that your Dean's letter will follow in November.
You may obtain more information about NRMP by visiting their website or by calling 202-862-6077.
International or Foreign Medical Graduates (IMG's / FMG's)
Trainees who are not U.S. Citizens nor green card holders, must be ECFMG certified and eligible to apply for the appropriate visa before beginning a residency or fellowship program at the University of Chicago Medical Center. We accept: Permanent or J-1 Visas (preferred). You should have already taken and passed USMLE Steps I and II. You are required to submit the application information above to ERAS.
All applications are reviewed in early fall and a select group of applicants will be invited for interviews. If you need any other information regarding our program, you may contact our Residency Coordinator, Amy Johnson, at 773-834-0685. Please do not fax or email any application documents. All should be submitted to ERAS for proper processing.
Overview of the Program
The neurosurgery program at The University of Chicago is geared towards training men and women who wish to enter a career in academic neurosurgery. Our goal is to educate a group of physician-scientists who will advance the future of academic neurosurgery and make a lasting contribution to the care of neurosurgical patients. Accordingly, the program offers the opportunity to obtain both outstanding clinical and basic science research experience in an academic medical center located in one of the great American cities.
The residency training program at the University of Chicago is structured into a seven-year curriculum. The training provides progressive increase in skills and responsibility until the resident is ready to become an independent fully trained neurosurgeon.
Find out more about each year of your residency:
PGY-1
The first year includes rotations on neurosurgery, neurosurgical intensive care, as well as surgical specialties and anesthesia.
PGY-1 Goal: To acquire a basic knowledge and skills set in surgical, subspecialty, neurological, and basic neurosurgical information and be able to apply this to manage patients with common neurosurgical, intensive care, and emergency medical disorders.
PGY-2
The second year is dedicated to learning the fundamentals of patient care on the adult neurosurgery service. Ample opportunity is present to assist and perform operative procedures commensurate with the resident's level of expertise. The Junior resident will be split between six months of neurosurgery training at the UCMC and six months of training at the NorthShore University Health System Evanston Campus. Time at the UCMC will be spent on the Adult Neurosurgery Service as the Junior resident providing care to the adult cranial and spine patients under the supervision of the Adult Service Chief Resident and the Spine Service Senior Resident. The junior neurosurgery resident at the NorthShore University HealthSystem (NSUHS) Evanston Campus for six months will broaden his/her familiarity with the care of neurosurgical patients through day to day involvement with general neurosurgical inpatients at the hospital under senior resident and faculty supervision.
PGY-2 Goal: To understand and be able to apply basic neurosurgical knowledge, surgical techniques, professionalism and communications skills to the care and management of neurosurgical patients.
PGY-3
The third year is spent between the pediatric neurosurgical service and a variety of other required rotations. The year is comprised of a six month rotation as a mid-level resident on the Pediatric Neurosurgery Service at The Comer Children's Hospital of the University of Chicago. Emphasis is on the care of pediatric neurosurgical problems in all its areas: tumor, vascular, spine, spina bifida and congenital anomalies, hydrocephalus, trauma, and pediatric epilepsy. PGY-3 also includes an adult vascular/endovascular rotation, and additional rotation in neuropathology.
PGY-3 Goals: To identify common pediatric neurosurgical illnesses and understand how to diagnose and manage these conditions. To increase understanding and basic skill in the diagnosis and management of neurovascular disorders.
PGY-4
The fourth year resident spends six months on an adult neurosurgery/spine emphasis rotation at UCMC, and the other six months at NorthShore Health System Evanston campus.
PGY-4 Goal: Achieving competence and a degree of independent performance of common spine surgical procedures, progress in diagnostic skills and judgment in spinal neurosurgery. Progress in surgical and general clinical skill in general adult neurosurgical practice, with emphasis on spine and adult trauma.
PGY-5/6
The fifth and sixth years are defined as elective or research experiences. The Neurosurgery section uses a broad definition of generation of knowledge to allow residents to pursue activity that could include clinical research, or advanced clinical training on an infolded fellowship. These activities will be supervised by an appropriate mentor as well as a member of the Neurosurgical faculty. Currently, 20 months of research can be expected with the rest of PGY5/6 being clinical duties.
PGY-5/6 Goals:
1. To conduct basic, translational or clinical research in neurosurgery or a related field and/or to gain advanced experience in clinically-related subspecialty fields of Neurosurgery.
2. To contribute new knowledge to the field of Neurosurgery or related Neurosciences.
3. To engage in elective and other specialty clinical experiences. 
PGY-7
The final year is spent as chief resident on both the adult and pediatric services. This year provides extensive experience in the operative management of neurosurgical patients, as well as the responsibility for the day-to-day running of the clinical services. During this time, the chief resident will be exposed to increasing complexities of intracranial neurosurgical procedures. In addition to operative management the chief resident on the service will be responsible for the supervision and training of the junior residents on the service, as well as interaction with the neuro-intesive care staff and the endovascular neuro-intentional staff. The resident will learn to perform and master an ever more complicated series of adult and pediatric neurosurgical operations.
PGY-7 Goals:
1. To become technically competent at completing simple neurosurgical operations, develop the knowledge base required for the conduct of such procedures, and to demonstrate more advanced professionalism, interpersonal and communicating skills and practice-based learning and systems-based practice.
2. To become competent to perform neurosurgical operations independently and to enter neurosurgical practice.
3. To assume a senior level of responsibility on the adult neurosurgery ward, with an emphasis on advanced spinal operations.
Our goal is to produce mature, responsible graduates who have the requisite surgical skills and intellectual judgment to appropriately treat all aspects of neurosurgical illness.
Currently, the program alternates between one and two residents each year. As the program is carried out by eight full-time university neurosurgeons, five affiliated NorthShore University HealthSystem faculty, and several clinical faculty associates, there is a high staff to trainee ratio and the individualized needs of each resident are met. Staff assistance and supervision are available at all times. The attending staff and residents work as a team with mutual responsibility for all phases of patient care. Each patient is provided with equal care and attention.
Training Locations/Clinical Facilities
Most aspects of the training program are carried out at the University of Chicago Medical Center located on the Hyde Park campus. This centralized location provides enormous advantages, including the availability of faculty members with particular expertise to advise and assist in the management of all patients, as well as the opportunity to utilize the facilities afforded by one of the great universities in the country. In addition, clinical, laboratory, library and conference facilities all occupy adjoining space on the same floor. The pediatric patients are seen in the Comer Children's Hospital, which is attached to the medical center complex. Neurosurgical patients are hospitalized in the new, state-of-art hospital pavilion.
The University of Chicago Medical Center houses a Neurosciences Critical Care Unit (NeuroICU). It offers a 12-bed unit with the most advanced monitoring and treatment for patients with brain injuries and neurological diseases. Our faculty sees both adult and pediatric patients at Evanston NorthShore, a teaching affiliate of The University of Chicago.
Neurosurgical Research
The Surgery Brain Research Institute, an integral part of the medical center which houses the neurosurgical staff offices and Sean Mullan Library and Conference Room, also contains 6,000 square feet of space exclusively developed for neurosurgical research. In addition, there is also the University of Chicago Cancer Research Center. The Section of Neurosurgery has a research area that adjoins the clinical area and with the neurosurgical faculty offices, which occupies 24,000 square feet in the Surgery Brain Research Institute. The laboratories are well-equipped for channel studies, microfluorometry, blood flow measurement, cellular neurophysiology, molecular biology, pharmacology, microscopy, biochemistry, tissue culture, histology and animal pathology. Superb operating facilities are available in the building for animal experimentation.
There are strong ancillary services in neurology, neuropathology, neurophysiology (including electroencephalography and video monitoring) and a sleep laboratory. Three full-time neuroradiologists, trained and experienced in interventional neuroradiology, work closely with the neurosurgical service.
There are 5 nurse practitioners, trained in the management of neuroscience patients, who assist on both the pediatric and adult services to ensure that non-educational activities are minimized for residents.
A neuroanatomical dissection laboratory, adjacent to the residents' offices, is available for practicing microdissection and vessel anastomosis, as well as dissection of human material. A well-equipped neurosurgical conference room adjacent to the resident's offices includes an excellent contemporary neurosurgical book collection.
Continued Education
There is an active program of neurosurgical education with mandatory resident participation. Each Wednesday morning from 10 a.m. to 12 p.m., the neurosurgical faculty and other faculty from departments within the University of Chicago are devoted to providing a series of lectures designed to expose the residents to issues related to neurosurgical patient management. Neurosurgical grand rounds are held every Wednesday.
Moreover, residents are exposed to weekly subspecialty conferences, including neuro-oncology, a pediatric neurosciences, vascular, neuro-endocrine, neuropathology, epilepsy and spinal conferences. There are weekly attending rounds and ample opportunity for residents and faculty to interact. We routinely evaluate and update our educational activities. An "indications conference" is held monthly. We also hold surgical labs, including virtual reality simulation; the most advanced of its kind in the world.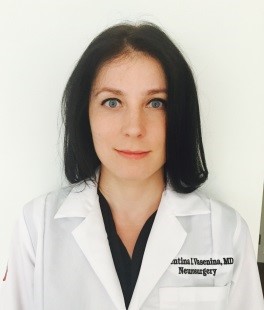 Valentina Vasenina, MD
PGY-7
Undergraduate: South Ural State University, Chelyabinsk, Russia, and Case Western Reserve University
Medical School: University of Toledo College of Medicine
Hometown: Chelyabinsk, Russia
Clinical Interests: minimally invasive brain and spine surgery, skull base surgery
Academic Interests: penetrating brain injury, penetrating spine injury
Hobbies: travel, gardening, swimming
Why UChicago: busy urban trauma center with variety of spinal and cranial subspecialties represented, basic and clinical research opportunities, great city with diverse neighborhoods, chance to experience all four seasons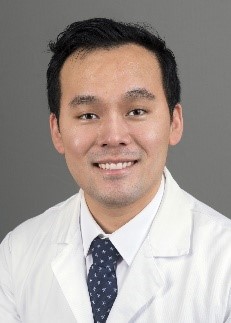 Jason Choi, MD
PGY-6
Undergraduate: San Jose State University
Medical School: Boston University School of Medicine
Hometown: San Jose, CA
Clinical Interests: neuroendovascular, open vascular 
Academic Interests: AVMs, cranial bypasses, new endovascular devices, resident education
Hobbies: cooking, martial arts, music
Why UChicago: Chicago has great food, excellent experience of academic and 'privademic' practices, extremely diverse patient pathology with high surgical volume, and extensive freedom to pursue subspecialty interests during research year.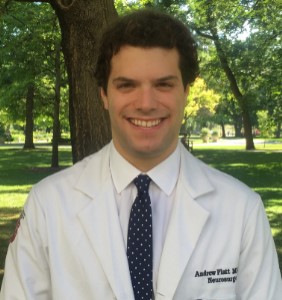 Andrew Platt, MD, MBA
PGY-6
Undergraduate: University of Southern California
Graduate: University of Southern California, Marshall School of Business
Medical School: Keck School of Medicine of the University of Southern California
Hometown: Los Angeles, CA
Clinical Interests: spine, skull base, open vascular/endovascular
Academic Interests: oncology research, patient-centered healthcare
Hobbies: yoga, Pilates
Why UChicago: great city, academic neurosurgery practice with diverse practice of complicated pathology, high surgical volume, great research opportunities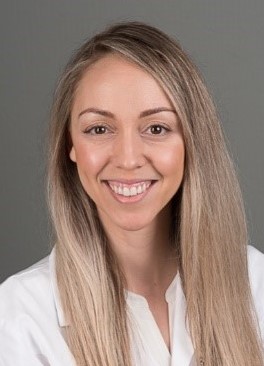 Brandyn Castro, MD
PGY-5
Undergraduate: University of Southern California
Medical School: Boston University School of Medicine
Hometown: Valencia, CA
Clinical Interests: brain tumors, skull base surgery
Academic Interests: cancer immunology of glioblastoma and brain metastases
Hobbies: dancing, kickboxing, cooking, baking, event planning
Why UChicago: Access to a leading academic institution as well as a thriving privademic institution (NorthShore Health System), which are both clinically busy. Supportive and approachable faculty who you can laugh and joke with.  Co-residents who become your family. Two flexible elective years. Beautiful city with amazing opportunities.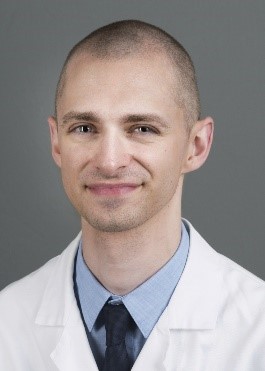 David Satzer, MD
PGY-5
Undergraduate: Grinnell College
Medical School: University of Minnesota Medical School
Hometown: Twin Cities, MN
Clinical Interests: epilepsy surgery, stereotactic and functional neurosurgery
Academic Interests: brain-computer interface, stereo-EEG, minimally invasive epilepsy surgery, deep brain stimulation
Hobbies: running, hiking, travel
Why UChicago: Busy academic medical center and internationally respected research institution. Supportive faculty and resident group. Beautiful, diverse, complex city.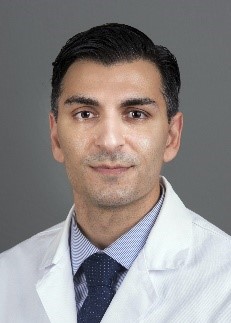 Arjang Ahmadpour, MD
PGY-4
Undergraduate: University of California, Los Angeles
Medical School: University of California, Davis, School of Medicine
Hometown: Los Angeles, CA
Clinical Interests: minimally invasive spine surgery, spinal tumors, deformity correction, complex spinal trauma
Academic Interests: minimally invasive techniques in the surgical management of traumatic, neoplastic, and degenerative spinal disorders.
Hobbies: travel, music, outdoor activities including climbing, running and water sports
Why UChicago: High volume academic training environment with an abundance of interesting learning experiences. A unique program which grants two dedicated years for research, enfolded fellowships, or continuing education. Friendly, approachable, and supportive faculty and resident group. Situated in the 3rd largest city in the country with rich culture, art, and an incredible dining and music scene.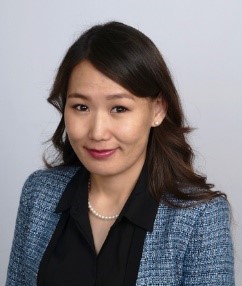 Anudariya Dean, MD, PhD
PGY-3
Undergraduate: Le Moyne College Syracuse
Graduate: SUNY Update medical University Syracuse
Medical School: Suny Upstate Medical University College of Medicine 
Hometown: Ulaanbaatar, Mongolia
Clinical Interests: cerebrovascular/tumor/skull base
Academic Interests: developmental biology, intracerebral hemorrhage, aneurysm formation and development
Hobbies: Walking along the lakefront, visiting Chicago's museums, and photography
Why UChicago: Large variety of neurosurgical disease in an underserved population balanced with incredible research opportunities across the university. Also an excellent city to live in with many cultures to explore.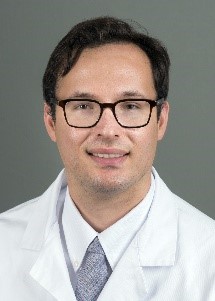 Daniel Biro, MD, PhD
PGY-2
Undergraduate: The Cooper Union for the Advancement of Science and Art, New York
Graduate School: Albert Einstein College of Medicine
Medical School: Albert Einstein College of Medicine
Hometown: New York City, NY
Clinical Interests: stereotactic and functional neurosurgery, brain machine interfacing
Academic Interests: brain machine interfacing, computational and systems biology
Hobbies: rock climbing
Why UChicago: Intellectually stimulating faculty in a world class university setting, combined with an affordable but thriving city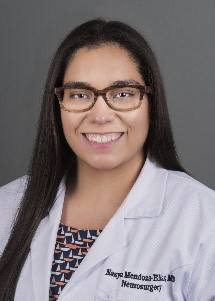 Nasya Mendoza-Elias, MD, MS
PGY-2
Graduate: University of Illinois at Chicago School of Public Health
Medical School: University of Illinois College of Medicine
Clinical Interests: pediatric neurosurgery, neurotrauma
Academic Interests: embryology, pain and clinical outcome, pathophysiology of neurotrauma, biomarkers of brain injury
Hobbies: Cooking, violin, hiking, biking, traveling
Why UChicago: well-rounded training in all neurosurgery with excellent research opportunities and faculty support
Yasmine Alkhalid, MD
PGY-1
Undergraduate: Emory University
Medical School: Medical College of Georgia at Augusta University
Hometown: Atlanta, GA
Clinical interests: skull base, oncology, trauma
Academic interests: oncology, healthcare disparities
Hobbies: traveling, watching TV/movies, trying new restaurants
Why UChicago: great city, diverse patient population, high volume academic center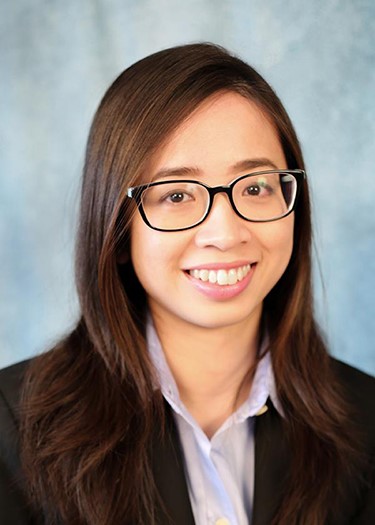 Huy Tram Nguyen, MD
PGY-1
Undergraduate: University of California, Los Angeles
Medical School: University of Wisconsin School of Medicine and Public Health
Hometown: Los Angeles, CA
Clinical interests: still exploring all aspects of neurosurgery
Academic interests: clinical and translational research in glioma
Hobbies: climbing and hiking
Why UChicago: Busy academic medical center with wide variety of neurosurgery pathologies, diverse patient population, and a great city to explore.