The University of Chicago's trauma fellowship is dedicated to training the next generation of trauma surgeons who are interested in gaining robust operative experience, providing comprehensive and advanced care to the critically injured patient, and pursuing academic and scholarly interests. The fellowship will provide training and exposure to a wide range of clinical areas, including but not limited to:
Extremity vascular trauma
Major abdominal vascular trauma
Complex foregut and hepatobiliary trauma
Cardiac and thoracic trauma, including video-assisted thorascopy
Airodigestive and vascular neck trauma
Management of blunt polytrauma
Severe traumatic brain injury
Triage and acute resuscitation during mass casualties and volume surges
Each fellow will receive a vigorous clinical training in which they will lead a multidisciplinary team caring for the acutely injured and critically ill patient. They will be exposed to a high-volume of operative trauma, with the majority of cases resulting from the management of penetrating injury due to gun-violence. They will also be exposed to a complex range of health care issues and fulfill the section's social justice mission through trauma-informed care. In addition to gaining in-depth clinical knowledge and technical skills, fellows will have the opportunity to work and collaborate with multiple academic departments across the University of Chicago's campus.
In addition to working with our Trauma and Acute Care faculty, fellows will also work closely with colleagues in the Department of Emergency Medicine, Anesthesia, Neurosurgery, Interventional Radiology, and numerous surgical subspecialties.
Fellows will be expected to lead a busy clinical service, participate in multidisciplinary rounds, attend outpatient clinics, and perform surgical cases with the primary trauma faculty. The fellows will also have the opportunity to care for emergency general surgery patients in addition to trauma patients. They will also participate in educational conferences, morbidity and mortality, peer review, and quality improvement. The fellow will be expected to take call alongside the primary trauma faculty. On average, the fellow will be assigned to 1-2 service weeks per month, 2 weekend calls, and 2-4 overnight calls for the remainder of the month. In addition, in accordance with the academic research pursuits with the University of Chicago, the trauma fellows will be expected to contribute their own research projects to the broader knowledge and understanding of trauma care. 
This fellowship is not accredited by the Accreditation Council for Graduate Medical Education (ACGME). Fellows who successfully complete the training program will receive a diploma and certificate documenting their advanced training.
Our comprehensive training program is set on an expanding clinical campus that starts right across the street from the main quadrangle of the University of Chicago. Indeed, we are one of the only academic medical centers in the nation that shares a campus with our home institution. Our residents can therefore take advantage of all that the University of Chicago has to offer, from lectures to food trucks to a gym and more.
The University of Chicago Medicine began providing adult trauma care on May 1, 2018; the adult trauma program adds to UChicago Medicine's pediatric trauma and burn services, providing the community with a comprehensive system of care to treat the full range of trauma injuries in patients of all ages.
In November 2019, UChicago Medicine announced that it earned its 16th sequential "A" rating in patient safety from the industry watchdog Leapfrog Group; immediately following, it achieved Magnet Recognition status, the gold standard for nursing excellence and high-quality patient care, from the American Nurses Credentialing Center.
The jewel of our medical center campus is the Center for Care and Discovery (CCD), our main hospital building, which opened in 2013. The CCD is one of the most advanced clinical and surgical centers in the country dedicated to specialty care, including cancer, gastrointestinal disease, neuroscience, advanced surgery and high-tech medical imaging. The new hospital was designed by world-renown architect, Rafael Viñoly, who created the acclaimed Charles M. Harper Center at the University of Chicago Booth School of Business. This innovative hospital contains ten floors and over 1.2 million square feet for clinical activity. The CCD is an exceptional place to be a patient and creates an enhanced health experience that is focused on quality and safety. We believe that this inspiring atmosphere provides our trainees with a modern environment to learn surgery and conduct world-class research at the forefront of medicine. Our residents have access to state-of-the art simulation training at both the University of Chicago Center for Simulation and Safety and the Northshore Center for Simulation and Innovation.
The Section of Trauma at the University of Chicago Department of Surgery is the most culturally diverse section in the department. Serving a patient population on the South Side of Chicago that is disproportionately affected by structural racism, poverty, and disparities in care, we are determined to recruit fellows and future contributors to the field who understand the sociocultural nature of the trauma with which patients present.
Our core faculty attend annual implicit bias training workshops before interview season, adopt fair practices in recruitment and retention, and encourage our fellows to engage with our Department's and Division's programming and wellness support in the realms of diversity and inclusion. Our DEI Steering Committee hosts a number of events for faculty and trainees throughout the year to promote examination of implicit bias and conversation surrounding structural racism; these efforts include a monthly Cultural Competencies discussion, promotion of events for specific identity groups, and sponsored lectures that bring topics in health justice to our department.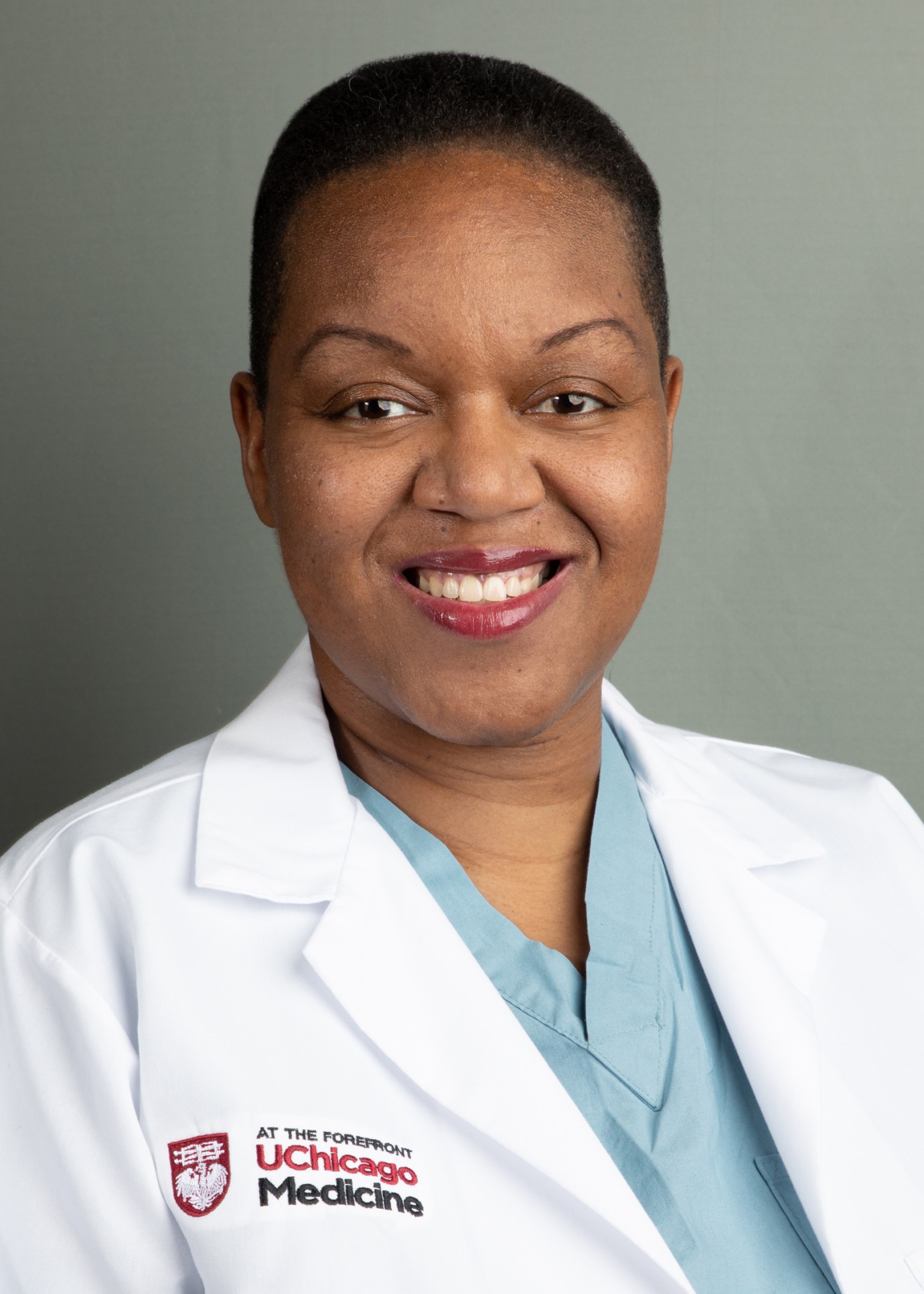 Patience completed her general surgery residency at Howard University Hospital in Washington DC. During her training, she completed a research fellowship at the National Cancer Institute, Endocrine Oncology Branch, studying various endocrine malignancies and the disparities that exist in clinical trial enrollment of underrepresented patient populations. She completed her undergraduate education at Howard University and her medical degree at the Morehouse School of Medicine, partnering with local communities at both institutions to work to promote wellness and physical activity. Patience has a passion for working to promote health equity, both in the operating room and the community. She looks forward to providing world-class surgical and critical care to the residents of Chicago.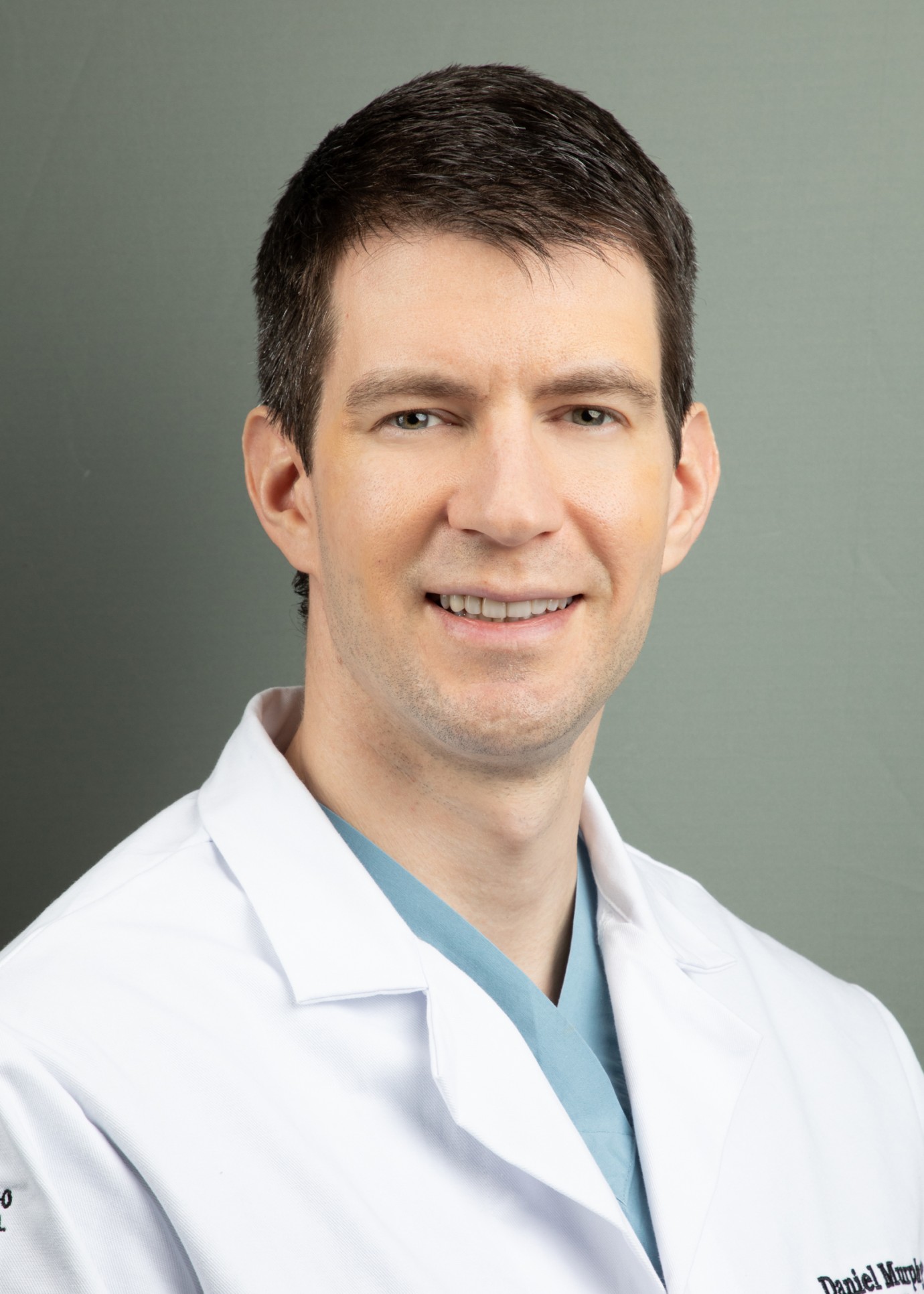 Daniel has have a strong interest in working with vulnerable populations, particularly impoverished and rural communities. Daniel has spent time abroad working in Sierra Leone, Ghana, Vietnam, Haiti, and India, as well as working as a community general surgeon in Pennsylvania,  Wisconsin, and Vermont.  He completed his General surgery training at the University of Mississippi and has surgical interests in trauma and critical care. For fun, Daniel likes to snowboard, hike, and work out.
| | | |
| --- | --- | --- |
| Year | Name  | Current Position |
| 2021-2022 | Roxanne McMillan | Group Practice  |
| 2021-2022 | Fumitaka Saida | UChicago Acute Care Surgery Fellowship |