Safadi Program of Excellence in Clinical and Translational Neuroscience
Whether in clinical care or medical research, it is critical for physicians and scientists to partner in order to make important advances. This is particularly true in the neurosciences, where the brain presents an immense frontier for scientific advances utilizing collaborative tools and integrative strategies. The Safadi Program of Excellence in Clinical and Translational Neuroscience at the University of Chicago Medicine was launched on April 18, 2017, with the aim of facilitating this multidisciplinary interface, and creating opportunities for collaboration among scientists and clinicians engaged in the diagnosis and treatment of neurological disorders. (Learn more about Mr. Mohammad Safadi.)
Serving as a bridge between clinical disciplines engaged in the care of neurological diseases, including neurology and neurosurgery, the Safadi Program will further our understanding of the underlying biology of the nervous system and translate those novel findings to improve patient care. In addition, the Safadi Program will catalyze partnerships with groups across the University, enabling cross-disciplinary thinking that will allow us to tackle the most complex problems in the field.
Hosted by the Safadi Program of Excellence in Clinical
and Translational Neuroscience at the The University of Chicago Medicine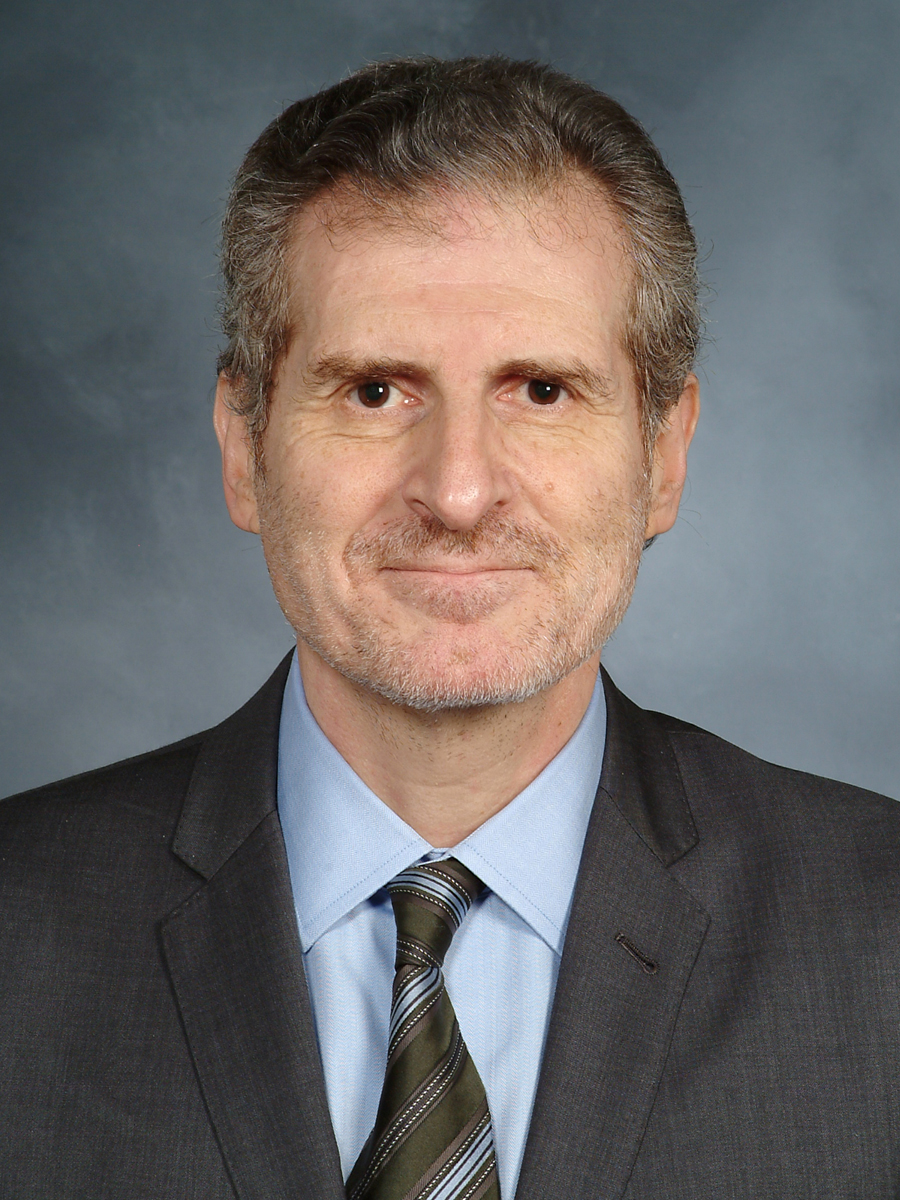 "NEUROVASCULAR PATHWAYS TO COGNITIVE IMPAIRMENT:
FROM VASCULAR DEMENTIA TO ALZHEIMER'S DISEASE AND BEYOND"
Constantino Iadecola, MD
Anne Parrish Titzell Professor of Neurology and Neuroscience
Director/Chair, Feil Family Brain and Mind Research Institute
Weill Cornell Medicine and Cornell University, New York, NY
Luncheon Reception and Lecture
Wednesday, September 2nd, 2020
11:00am – 1:00 PM
The Knapp Center of Biomedical Discovery
University of Chicago
900 East 57th Street, Chicago, IL 60637
Costantino Iadecola, M.D. is Director and Chair of the Feil Family Brain and Mind Research Institute at Weill Cornell Medicine. A pioneer in establishing the concept of neurovascular unit, Dr. Iadecola has championed the involvement of neurovascular dysfunction in neurodegenerative diseases, and the role of innate immunity and the microbiome in ischemic brain injury.  He has published over 350 papers and is listed by Clarivate Analytics as one of world's "Highly Cited Researchers" for ranking in the top one percent of the most-cited authors in the field of neuroscience and behavioral sciences. A member of the Association of American Physicians, Dr. Iadecola has received numerous honors and recognitions, including two prestigious Jacob Javits Awards from the National Institute of Neurological Disorders and Stroke and most recently being named Distinguished Scientist by the American Heart Association.
Issam Awad
Safadi Program Director
John Harper Seeley Professor of Surgery, Neurology & The Comprehensive Cancer Center
Director, Neurovascular Surgery
Shyam Prabhakaran
Professor of Neurology
Chair, Department of Neurology
David Frim
Chief, Section of Neurosurgery
Ralph Cannon Professor of Surgery
Professor of Neurology and Pediatrics
John Maunsell 
Director, Grossman Institute for Neuroscience, Quantitative Biology and Human Behavior
Albert D. Lasker Professor
Mark Siegler
Executive Director, Bucksbaum Institute of Clinical Excellence
Lindy Bergman Distinguished Service Professor of Medicine and Surgery
Director, MacLean Center for Clinical Medical Ethics
Julian Solway
Director, Institute for Translational Medicine
Walter L. Palmer Distinguished Service Professor of Medicine and Pediatrics
Dean for Translational Medicine, Biological Sciences Division
Vice Chair for Research, Department of Medicine
Chair, Committee on Molecular Medicine
Professor of Pediatrics
Deadline for Submission: December 1, 2019
Project Period: Maximum 12 months, to commence any time after January 1, 2020
Full time faculty in any track at the University of Chicago are invited to apply for Safadi Pilot Grants, to support the generation of preliminary or exploratory data involving novel multidisciplinary neuroscience collaborations, or to help support fellowship training involving novel multidisciplinary tools and concepts.
Proposals should articulate the novel multidisciplinary collaboration, and disease relevance or collaboration with clinical neuroscience group. Applications are due at midnight, December 1, 2019. Decisions about winning proposals will be made before January 1, 2020, and funding for up to 12 months may be requested to commence any time after that date.
Proposals will be evaluated based on: 
Innovation
Scientific rigor
The uniqueness of opportunity/infrastructure/milieu
Contribution to multidisciplinary program development, specifying what disciplines it proposes to bridge
Potential impact on clinical neuroscience translation or disease applications
Future directions (ie how pilot data will be used for future project application; or how would fellowship support will be leveraged in future career development in multidisciplinary perspective).
Thirteen applications for pilot awards were received. These were reviewed by three reviewers, grading each submission in 6 domains (innovation, scientific rigor, uniqueness of opportunity/ infrastructure/ milieu, multidisciplinary perspective enriching/broadening neuroscience, translational potential clinical/disease relevance, future direction/impact/potential). This year's submissions were particularly competitive, scoring an amazing mean of 2.67 (on a scale of  1/best to 5/worst), with a range of 2.0 to 3.6. The winning award scored a best 2.0 (with three proposals tying for second with scores of 2.2).
Congratulations a truly exceptional winning proposal bridging developmental neurobiology, endocrinology/diabetes genetics, neurophysiology/ structural biology, and the use of innovative patient-derived cerebral organoids model.
Siri Atma W. Greely, MD, PhD
Associate Professor of Pediatrics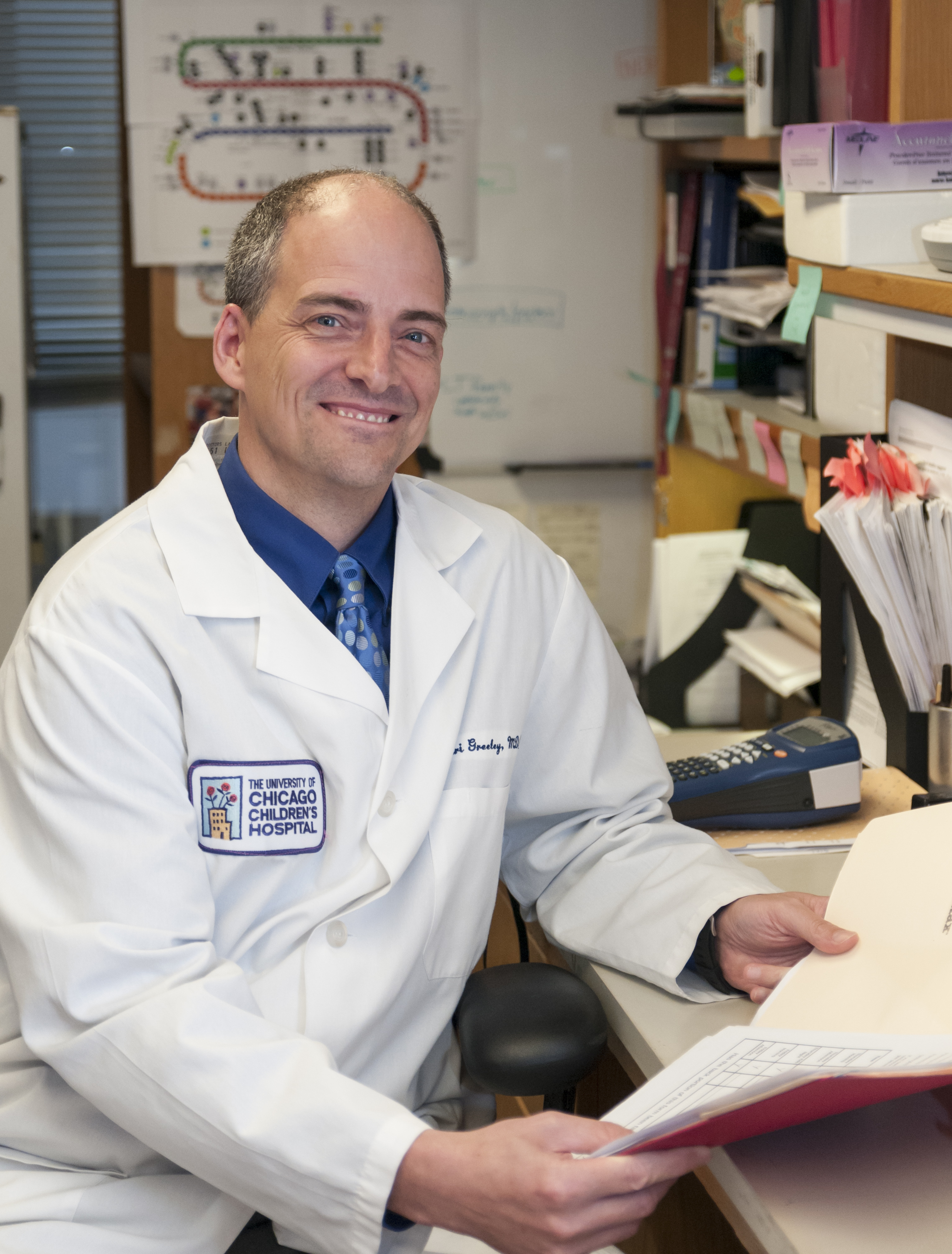 "Examining the neurodevelopmental role of
KCNJ11 in patient-derived cerebral organoids"
Mutations in the KATP potassium channel gene KCNJ11 are the most common cause of neonatal diabetes, which occurs rarely in babies under 6 months of age. A molecular diagnosis can be transformative for these patients, who can be treated with sulfonylurea pills instead of insulin injections. However, our clinical research over the past decade has shown that the majority of these patients exhibit a range of neurodevelopmental difficulties ranging from mild learning disorders to severe cognitive dysfunction, autism and seizures. We hypothesize that these neurological deficits have prenatal developmental origins resulting from brain expression of mutated KATP channels. To address this, we developed patient-derived cerebral organoids from induced pluripotent stem cells (iPSCs). Cerebral organoids are self-organized tissues that employ the processes that are unique to human cortical development.  These organoids permit the study of molecular and cellular machinery that is largely inaccessible by other conventional methods.  When derived from patients, this platform can serve to better inform clinical practice.
Ten applications were received by the designated deadline, reviewed and scored by three senior neuroscientists.
Bakhtiar Yamini, MD earned the best composite score among a strong class of applicants, while Hemraj B. Dodiya, PhD and Dongdong Zhang, MD tied for second. Scoring was reflected through the summed grades on: (1) innovation; (2) scientific rigor, (3) uniqueness of opportunity, infrastructure, milieu; (4) multidisciplinary perspective, broadening neuroscience; (5) translational potential, clinical and disease relevance; and (6) future direction, impact potential. 
We are very excited about the breadth and potential integrational and translational impact of these projects. Congratulations to our awardees!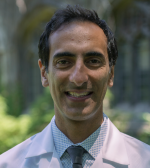 "NF-κB and the Microbiome in Neurodegeneration"
Inflammation is one of the most important factors underlying the development of neurodegenerative disease. Although the gut microbiome plays a central role in promoting tissue inflammation, the mechanism by which the microbiome modulates inflammatory signaling is unknown. One of the critical regulators of inflammation is the molecule NF-κB, a factor that increases in human tissue with advancing age. In this study, we propose to examine whether changes in the gut microbiome alter the NF-κB response in the brain leading to cellular senescence. Successful completion of this project will provide useful information on the mechanism by which the gut alters signaling in distant organs, data that will ultimately improve our understanding of the mechanism underlying aging and the development of neurodegenerative disease.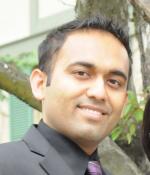 "Role of Intestinal Hyperpermeability "leaky gut" in Alzheimer's Disease Pathogenesis"
Alzheimer's disease (AD) is a progressive neurodegenerative disease and the most prevalent form of dementia. The pathogenic role of neuroinflammation is well recognized in the field of neurodegenerative diseases, including AD. However, the biological source(s) that drive neuroinflammation and underlying mechanisms have not been elucidated. Dr. Dodiya proposes that intestinal hyperpermeability, also known as "leaky gut" could be that biological source. Leaky gut is defined as translocation of microbes and/or their metabolites into periphery, which in turn can trigger inflammation at the distal site such as brain. Under Drs. Sangram S. Sisodia and Le Shen's mentorship, Dr. Dodiya will perform pilot studies to investigate the exact role of leaky gut in AD pathogenesis. These research studies promise to uncover a new mechanism targeting the gut-brain axis in AD pathogenesis. The research establishes novel collaborations between neurobiology, neurosurgery, and digestive diseases research labs.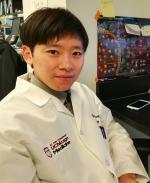 "The Antigen Recognition Study in Cerebral Cavernous Malformation Disease"
Cerebral cavernous malformations (CCMs), present in 1,000,000 Americans, can trigger brain bleeding, seizures, headaches, limb weakness, etc. A role was shown for immune cell involvement in CCM disease from our previous studies revealing robust immune cell, antibody presence and specific B-immune cell clonal expansion in CCMs, and reduction of CCM maturation in B-cell depleted mouse models of CCMs. Dr. Zhang will investigate the identity and localization of specific substances (antigens) that trigger the immune response in CCMs. For this project, he will use artificial antibodies generated from the variable genetic sequences of antibodies from immune (plasma) cells isolated from surgically resected CCMs from patients.  He labeled these antibodies to visualize the presence in other human CCMs. 
To localize the antigen, Dr. Zhang will double label additional CCMs and normal brain tissue with the artificial antibodies and markers of blood vessels, nerve cells, and structures outside of the cells. Using artificial antibodies, he will separate antigens from ground-up human CCMs. He will digest the antigens into protein fragments and determine the molecular weight of these fragments by mass spectrometry to characterize this antigen. This may open novel therapeutic venues in CCM disease.
Fifteen applications were received by the designated deadline, reviewed and scored by three senior neuroscientists, two from the university of Chicago and one extramural reviewer. Two applications tied for best composite score, reflecting summed grades on (1) innovation; (2) scientific rigor, (3) uniqueness of opportunity, infrastructure, milieu; (4) multidisciplinary perspective, broadening neuroscience; (5) translational potential, clinical and disease relevance; and (6) future direction, impact potential. Congratulations to our two awardees!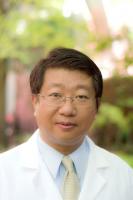 EFFECT OF CEREBRAL CAVERNOUS MALFORMATION GENES ON INTESTINAL EPITHELIUM
Cerebral cavernous malformation (CCM) is a cause of brain hemorrhage at young age. Mutations in CCM disease genes cause disruption of brain endothelial barrier, and leaky junctions between individual small blood vessel cells. Given potentially similar mechanisms maintaining gut epithelial barrier, Dr Shen proposes that patients with CCM mutations also have a leaky gut, and may be predisposed to inflammatory bowel disease. He will perform pilot studies to test if mutations of these genes also affect cell-cell connections in epithelium.He will initiate animal models of inflammatory bowel disease, where CCM mutations can be tested in mice, and he will show feasibility of analyzing the fecal specimens of patients with familial CCM disease, to confirm whether their microbiome reflects increased gut permeability. The research establishes novel collaborations between the neurosciences and the rich digestive and microbiome research communities at the University of Chicago. It promises to uncover a new mechanism of gut disease, through the actions of brain disease genes.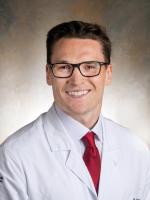 DIFFERENTIAL TRANSCRIPTOME OF HUMAN CEREBRAL HEMORRHAGIC MICROANGIOPATHY
Hemorrhagic stroke results from the weakening of small brain blood vessels, often many years preceding the symptomatic event. Ample opportunities to prevent a lethal or disabling stoke are presented by known mechanisms governing the weakening of blood vessels, many of which are reflected by differentially expressed genes in weakened blood vessels. Dr Polster proposes to build on expertise and infrastructure in the Neurovascular Surgery Research laboratory with differential transcriptome of diseased endothelium, the lining of blood vessels, in genetic diseases predisposing to hemorrhagic stroke. He will use laser capture microdissection to isolate endothelium from sample autopsy specimens of human brain tissue with hemorrhagic brain lesions and isolate their RNA. He will analyze the differentially expressed genes in this tissue in comparison to normal human brain vessel lining, and datasets from the genetic diseases already studied. He hopes to define common genes defining leaky blood vessels, and these can serve to identify biomarkers of disease in future career development project.