There are many different areas of research that available within the division of Otolaryngology at the University of Chicago.  In addition to ongoing clinical research, many of our faculty have particular research interests that are amenable to both medical student and resident participation.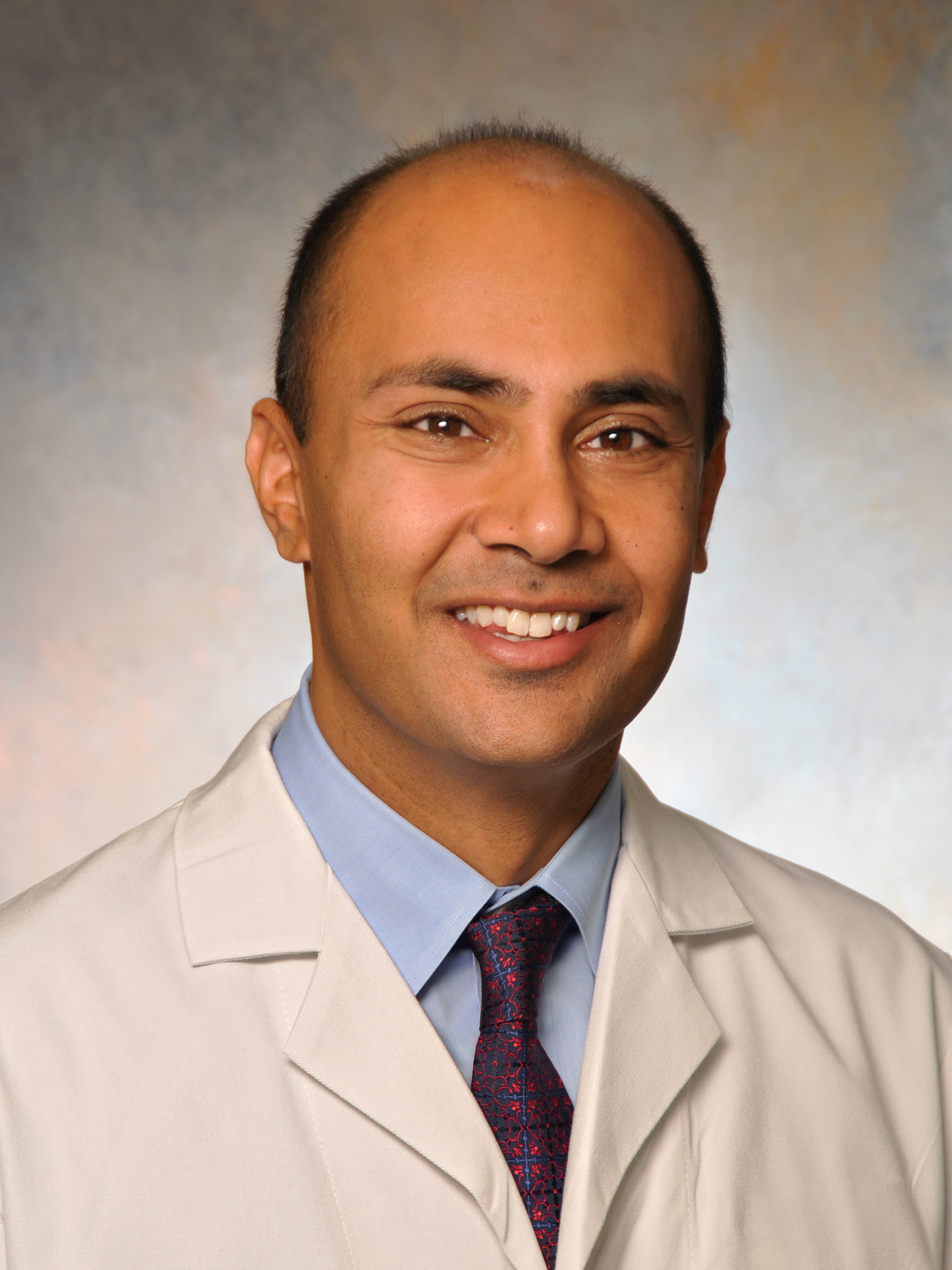 The focus of my research is head and neck cancer genetics.  Our translational research is based on comprehensive genomic analyses of head and neck cancers and development of saliva and plasma based tumor DNA biomarkers.  Our research opportunities entail engagement in state of the art cancer genetics research to answer some of the most pressing clinical questions in head and neck cancer.
Selected Publications: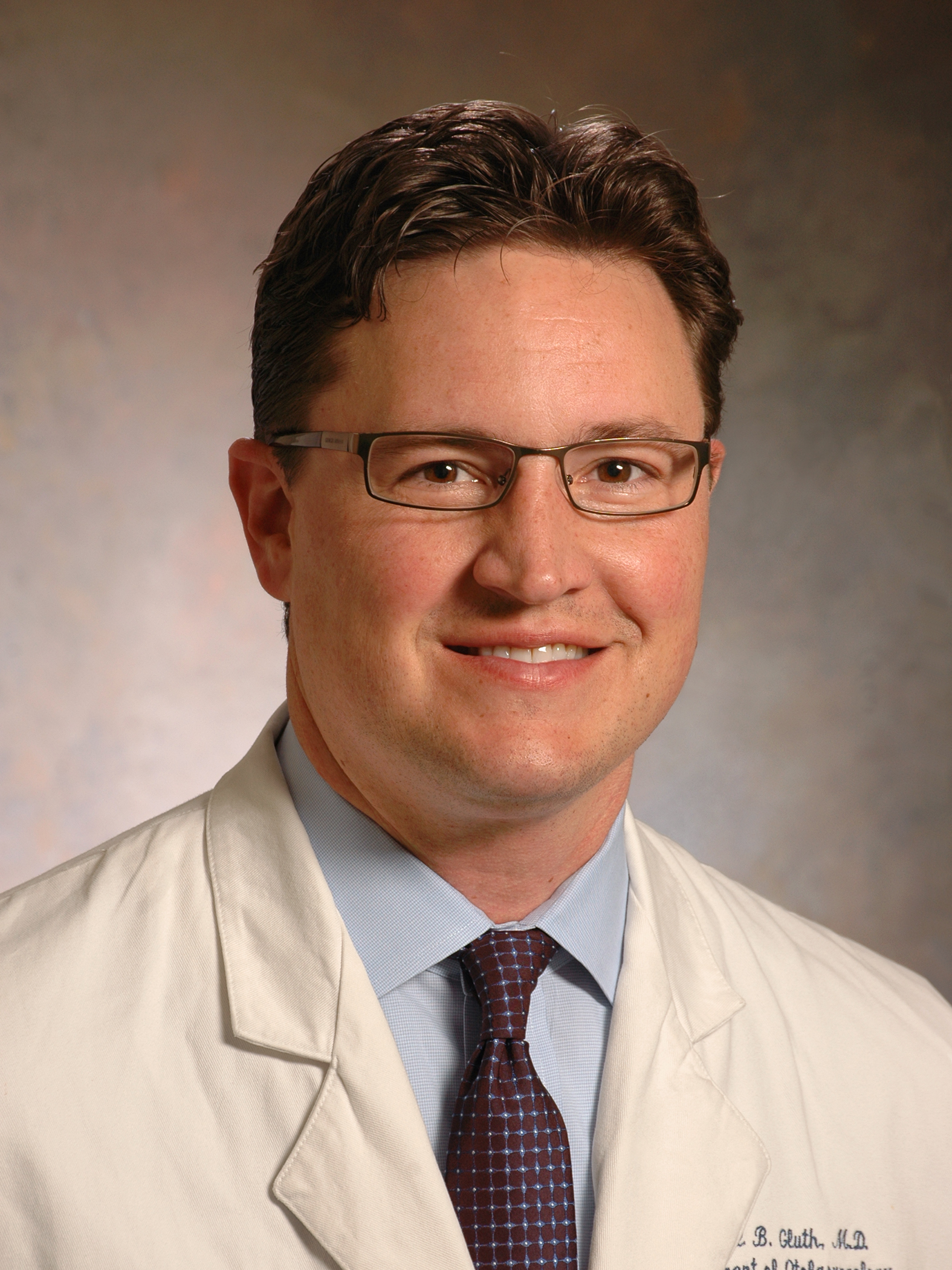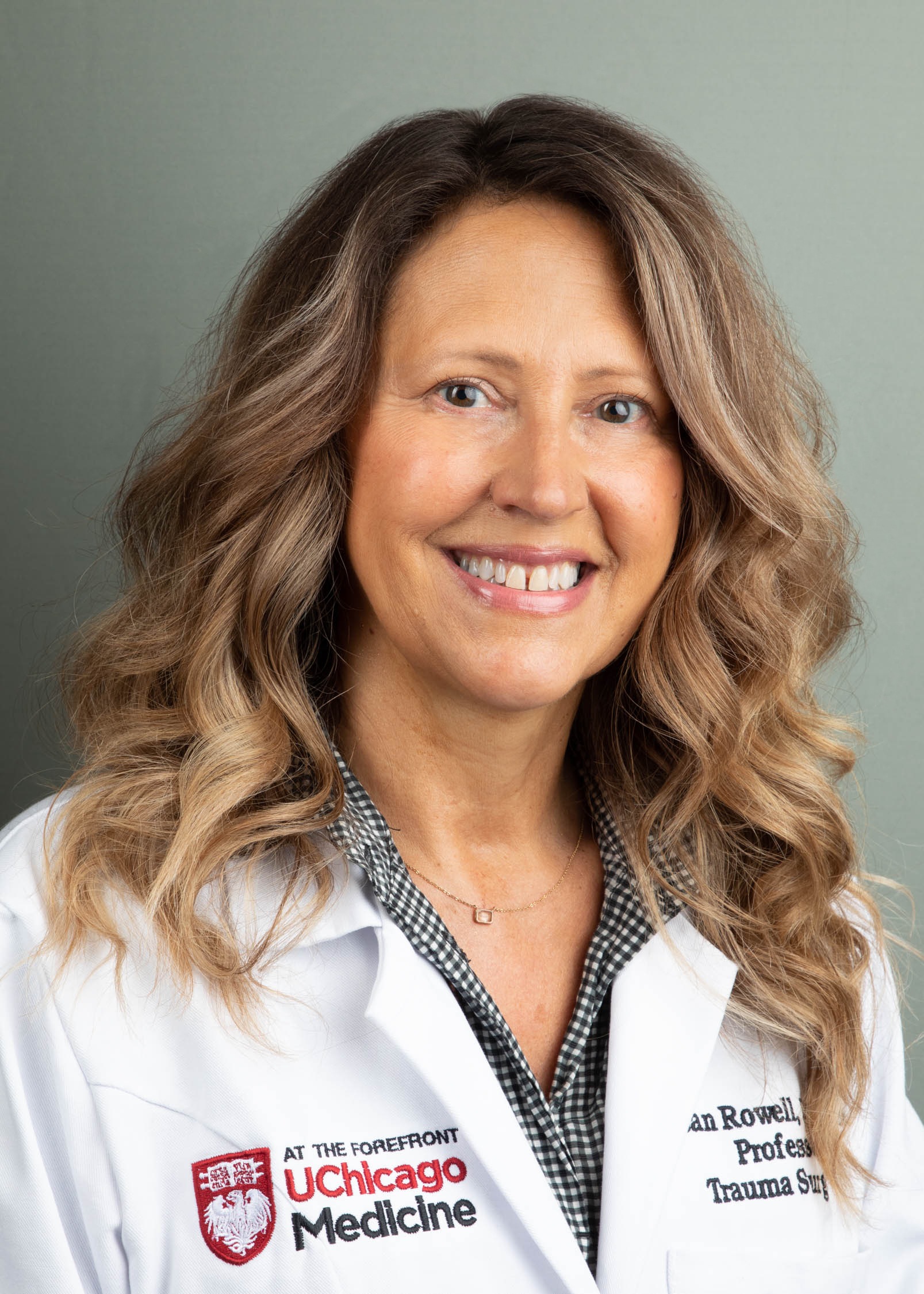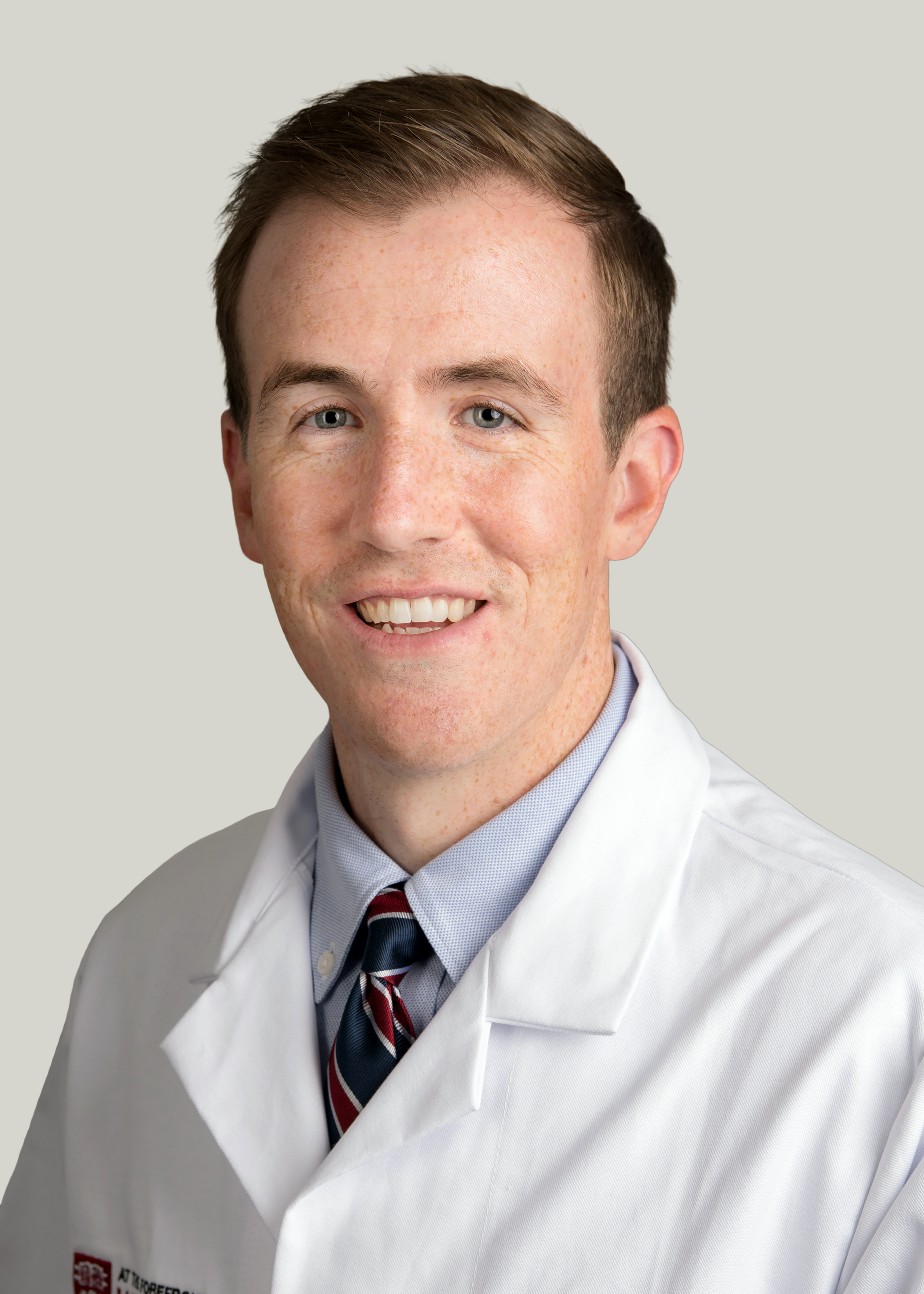 Ear and hearing research at the University of Chicago is a diverse collaborative effort that endeavors to vertically integrate investigation in the basic science laboratory, translational efforts, clinical research trials, and clinical care in the Comprehensive Ear & Hearing Center.
Bloom Otopathology Laboratory:
Founded by Dr. John R. Lindsay, The University of Chicago is home to the second-oldest human temporal bone histopathology laboratory in the United States and is one of the founding members of the temporal bone banks program. The collection contains over 1600 unique processed specimens alongside associated clinical records.  In recent years, the laboratory has consolidated smaller collections from other institutions in order to study and act as a custodian of these precious rare specimens.  One unique aspect of the collection is possession of several associated brainstem specimens that have been used to study the central auditory and vestibular pathways.  One of the main areas of investigation in the laboratory in recent years has been presbycusis and also age-related change of the vestibular system.
Selected Recent Publications:
Gluth MB, Nelson EG.  Age-related change in vestibular ganglion cell populations in individuals with presbycusis and normal hearing. Otol Neurotol, 38(4):540-546, 2017
Bellairs J, Gluth MB.  A connection between a fatal endolymphatic sac tumor and Von Hippel-Lindau disease from 1960. J Laryngol Otol. 132(1): 75-78. 2017
Christov F, Nelson EG, Gluth MB.  Human superior olivary nucleus neuron populations in subjects with normal hearing and presbycusis.  Ann Otol Rhinol Laryngol, 127(8):527-535. 2018.
Christov F, Gluth MB. Histopathology of the mucosa of the Eustachian tube orifice at the middle ear in otitis media with effusion: potential implications for tuboplasty failure. Ann Otol Rhinol Laryngol. 127(11):817-822. 2018
Christov F, Gluth MB Nelson, EG.  Histopathology of giant cell tumor of the pinna.  Otol Neurotol,
Ginat DT, Collins J, Christov F, Nelson EG, Gluth MB.  Delineation of the intratemporal facial nerve via diffusion tensor imaging using 9.4 T MRI: feasibility and utility in temporal fixed temporal bone specimens.  Rad Phys Tech
Christov F, Nelson, EG, Xu L, Lopez I, Ishiyama A, Gluth MB. Histology of human outer sulcus cells in normal ears, presbycusis, and Meniere's disease.  Otol Neurotol
Clinical and Translational Research
Past and current translational research efforts have resulted in the development of middle ear ossicular replacement prostheses that are now used by surgeons throughout the world for ossiculoplasty and malleostapedotomy surgery.  Further, ongoing experiments are aimed at developing a novel adjuvant treatment intending to lower cholesteatoma recidivism rates after surgery resection via a novel immune-targeted photodynamic therapy protocol.  The University of Chicago routinely participates in single and multi-center prospective clinical research trials involving topics such as cochlear implantation, inner ear medicine, and tympanic membrane regeneration.  Several investigations of topics relating to the management of chronic suppurative otitis media have also been commonplace at the University of Chicago.
Selected Recent Publications:
Gluth MB, Kaufmann Y, Dornhoffer JL, Ferguson S. Immunotargeted photodynamic therapy for cholesteatoma: In vitro results with anti-EGFR–coated indocyanine green nanocapsules.  Otol Neurotol, 36:76-81, 2015
Talmage G, Sunde J, Walker D, Atlas MD, Gluth MB. Anatomic basis of the middle temporal artery flap in otologic surgery.   Laryngoscope, 126(6):1426-32, 2016
Ginat D, Ferro L, Gluth MB.  Anatomic and quantitative temporal bone CT preoperative assessment of branchio-oto-renal syndrome.  Clinical Neuroradiology, 26(4):481-483, 2016
Walker D, Cifu A, Gluth MB. Tinnitus.  JAMA, 315(20):2221-2, 2016
Lim J, Gangal A, Gluth MB.  Management of cholesteatomatous labyrinthine fistula. Ann Otol Rhinol Laryngol, 126(3):205-215, 2017
Catalano D, Gluth MB.  Advantages and complications of Fisch partial mastoido-tympanectomy for tumors of the retromandibular fossa and post-styloid space.  J of Neurol Surg B (Skull Base).  78(5): 380-384. 2017
Walker DD, David MZ, Boyle S, Catalano D, Daum, R, Gluth MB.  In-vitro responsiveness of ciprofloxacin-resistant MRSA to ototopical therapy. Otol Head Neck Surg.  158(5): 923-929. 2018
Sbeih F, Christov F, Gluth MB.  Newly-diagnosed Meniere's disease: clinical course with non-invasive management including an accounting of vestibular migraine. Ann Otol Rhinol Laryngol, 127(5):331-337, 2018.
Polster S, Horowitz P, Awad I, Gluth, MB.  Combined petrosal approach. Curr Opin in Otol Head Neck Surg. 26(5):293-301.  2018.
Christov F, Gluth MB, Lahti SJ, Ludwig S, Hans S, Holtmann LC, Lang S, Arweiler-Harbeck. Electrical compound action potentials and impedances in an open and closed operative site during cochlear implantation.  Cochlear Implants International. 23:1-8.  2018
Rhinol Laryngol. 127(11):817-822. 2018
Christov F, Gluth MB, Hans S, Lang S, Arweiler-Harbeck D.  Impact of cochlear tonotopy on electrical compound action potential thresholds for perimodiolar and straight electrode arrays.  Acta Otolaryngol. 139(1):22-26, 2019.
Gluth MB.  On the relationship between Meniere's disease and endolymphatic hydrops. Otol Neurotol,
Xu L, Gluth MB.  Malleostapedotomy: recent innovations and surgical outcomes.  Curr Otolaryngol Rep.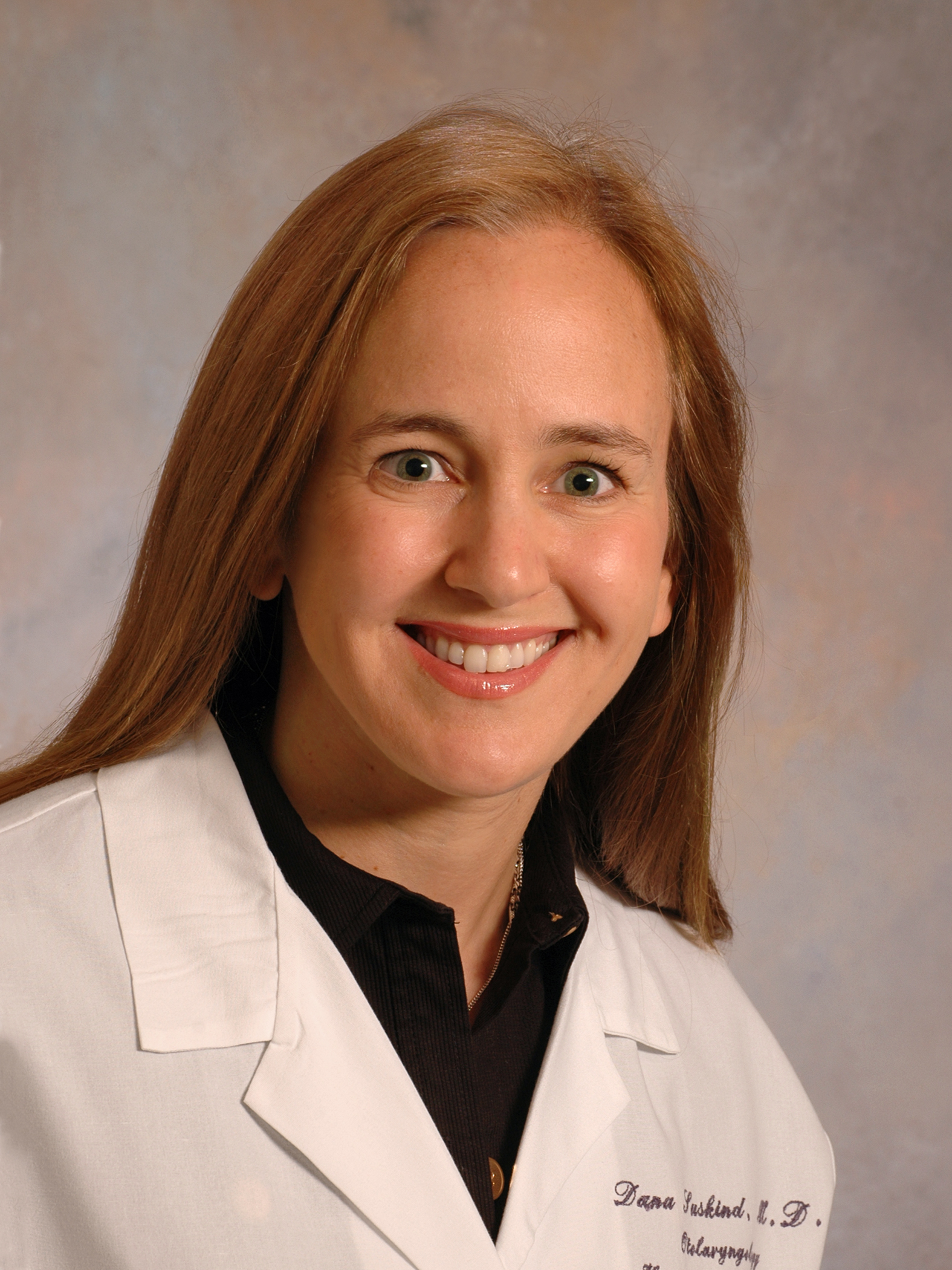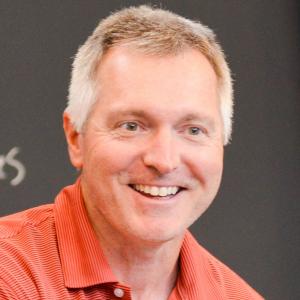 Founded by Dr. Dana Suskind, the TMW Center for Early Learning + Public Health aspires to create a population-level shift in the knowledge and behavior of parents and caregivers to optimize the foundational brain development in children, birth to five years of age, particularly those born into poverty. Dr. Suskind's research builds on the literature that early caregiver input is critical for foundational brain development and that socioeconomic gaps can influence the cognitive development and life course outcomes of all children, hearing and deaf alike. Specifically, her research asks: How do we optimize adult-child interactions to impact foundational brain development and positively affect educational disparities in preschool children, particularly among low socioeconomic (SES) households? Towards that end, the Center develops evidence-based interventions that enable parents, caregivers, practitioners, and researchers to harness the power of language interactions to address early cognitive disparities at their onset.
Selected Recent Publications:
List, J. A., Samek, A., & Suskind, D. L. (2018). Combining Behavioral Economics and Field Experiments to Reimagine Early Childhood Education. Behavioral Public Policy, 1-21. doi:10.1017/bpp.2017.6
Suskind, D. L., Leung, C. Y. Y., Webber, R. J., Hundertmark, A. C., Leffel, K. R., Fuenmayor Rivas, I. E., & Grobman, W. A. (2018). Educating parents about infant language development: A randomized controlled trial. Clinical Pediatrics, 0009922817737079. doi:10.1177/0009922817737079
Al-Ubaydli, O., List, J. A., LoRe, D., & Suskind, D. (2017). Scaling for economists: Lessons from the non-adherence problem in the medical literature. Journal of Economic Perspectives, 31(4), 125-144. doi:10.1257/jep.31.4.125.
Graf, E., Garofalo, L., Hundertmark, A. C., Montague, G. L., Polash, N. M., Suskind, E., ... & Suskind, D. L. (2017). Using formative research to develop a hospital-based perinatal public health intervention in the US: The Thirty Million Words Initiative Newborn Parent Education Curriculum. Journal of Early Hearing Detection and Intervention, 2(1), 2-11.
Suskind, D. L., Leung, C. Y. Y., Webber, R. J., Hundertmark, A. C., Leffel, K. R., Suskind, E., & Graf, E. (2017). Development of the survey of parent/provider expectations and knowledge (SPEAK). First Language, 0142723717737691. doi:10.1177/0142723717737691
Suskind, D. L., Graf, E., Leffel, K. R., Hernandez, M. W., Suskind, E., Webber, R., ... & Nevins, M. E. (2016). Project ASPIRE: Spoken Language Intervention Curriculum for Parents of Low-socioeconomic Status and Their Deaf and Hard-of-Hearing Children. Otology & Neurotology, 37(2), e110-e117.
Suskind, D. L., Leffel, K. R., Graf, E., Hernandez, M. W., Gunderson, E. A., Sapolich, S. G., & Levine, S. C. (2016). A parent-directed language intervention for children of low socioeconomic status: a randomized controlled pilot study. Journal of child language, 43(02), 366-406.
Sacks, C., Shay, S., Repplinger, L., Leffel, K. R., Sapolich, S. G., Suskind, E., ...& Suskind, D. (2014). Pilot testing of a parent-directed intervention (Project ASPIRE) for underserved children who are deaf or hard of hearing. Child Language Teaching and Therapy, 30(1), 91- 102.
Leffel, K.R. & Suskind, D. L. (2013). Parent-Directed approaches to enrich the early language environments of children living in poverty. Seminars in Speech and Language. 34:267-278.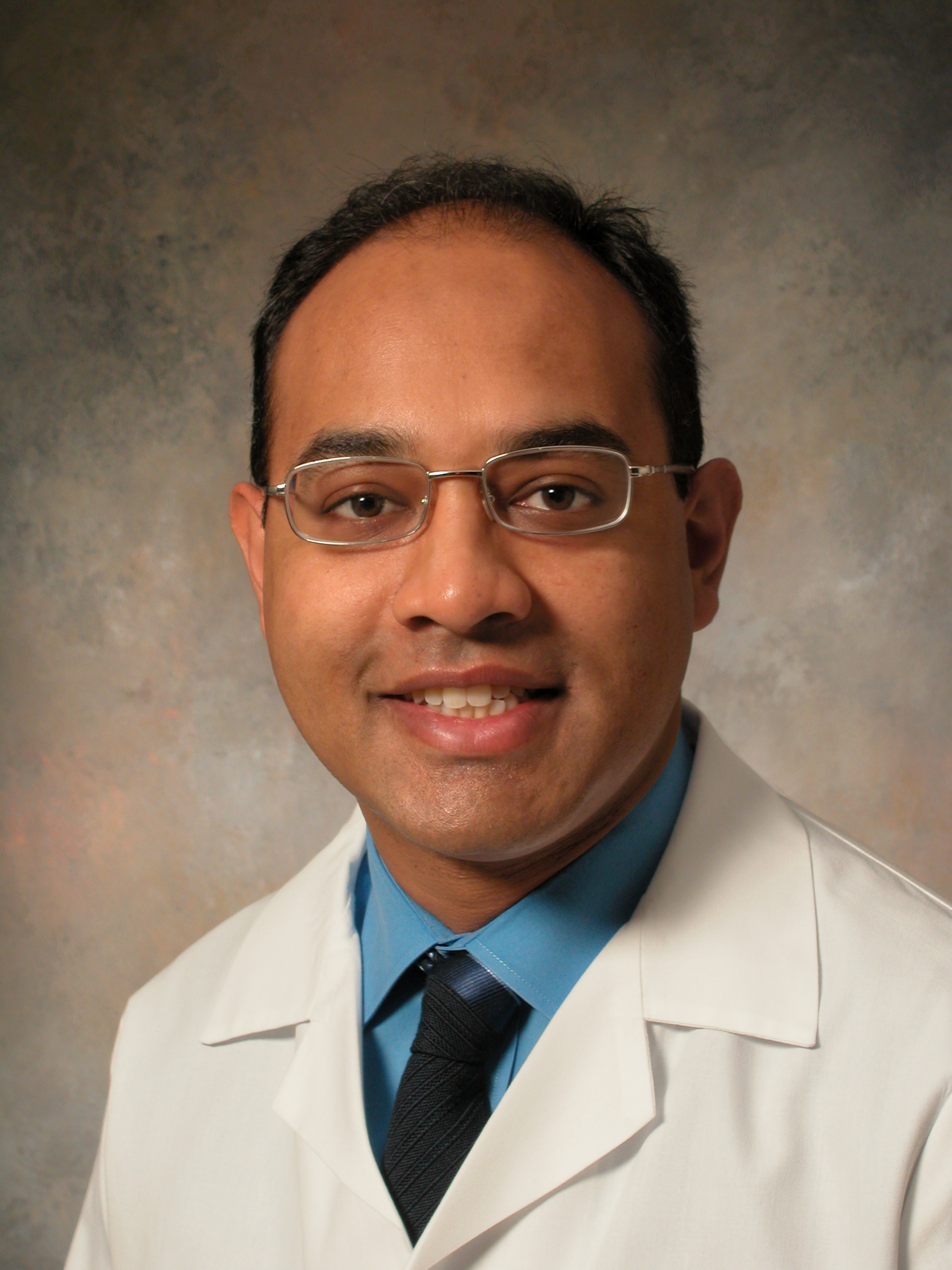 My research group focuses on identifying risk factors for airway and neurosensory disorders in humans, understanding the underlying mechanisms, and testing clinical interventions that prevent, mitigate, and reverse the burdens these condition cause.
There are three approaches that we employ:
Cohort studies to identify biodemographic, environmental, social, and genetic factors underlying disease
Clinical trials to test novel therapies for upper airways diseases such as allergic rhinitis, chronic rhinosinusitis, and nasal polyposis
Translational investigations to examine the effect of environmental exposures (air pollution, allergens, microbes) on airways disease
Current areas of inquiry include:
Air pollution, olfaction, and cognition (Aeronose)
Aging of sensory function (National Social Life, Health, and Aging Project)
Environmental exposures and neurosensory function (Pesticides and the Sense of Smell; Airborne Pollution and Parkinson's Disease)
Epigenetic effects of particulate matter on the airway (Target II)
Selected Publications:
Mainland JD, Barlow LA, Munger SD, Millar SE, Vergara MN, Jiang P, Schwob JE, Goldstein BJ, Boye SE, Martens JR, Leopold DA, Bartoshuk LM, Doty RL, Hummel T, Pinto JM, Trimmer C, Kelly C, Pribitkin EA, Reed DR. Identifying treatments for taste and smell disorders: gaps and opportunities. Chem Senses. 2020 Jun 18:bjaa038. doi: 10.1093.
Xu L, Liu J, Wroblewski KE, McClintock MK, Pinto JM. Odor Sensitivity Versus Odor Identification in Older US Adults: Associations With Cognition, Age, Gender, and Race. Chem Senses. 2020 May 21;45(4):321-330.
Darnell EP, Wroblewski KE, Pagel KL, Kern DW, McClintock MK, Pinto JM.  IL-1Rahigh-IL-4low-IL-13low: A Novel Plasma Cytokine Signature Associated with Olfactory Dysfunction in Older US Adults.  Chem Senses. 2020 May 29;45(5):407-414.
Graham UM, Dozier AK, Oberdörster G, Yokel RA, Molina R, Brain JD, Pinto JM, Weuve J, Bennett DA. Tissue Specific Fate of Nanomaterials by Advanced Analytical Imaging Techniques - A Review.  Chem Res Toxicol. 2020 May 18;33(5):1145-1162.
Purdy F, Luo Z, Gardiner JC, Pinto JM, Shiroma EJ, Simonsick EM, Harris TB, Chen H.  Olfaction and changes in body composition in a large cohort of older US adults.  Gerontol A Biol Sci Med Sci. 2020 Apr 8:glaa085. doi: 10.1093.
Naclerio R, Baroody F, Bachert C, Bleier B, Borish L, Brittain E, Chupp G, Fisher A, Fokkens W, Gevaert P, Kennedy D, Kim J, Laidlaw TM, Lee JJ, Piccirillo JF, Pinto JM, Roland LT, Schleimer RP, Schlosser RJ, Schwaninger JM, Smith TL, Tan BK, Tan M, Toskala E, Wenzel S, Togias A. Clinical Research Needs for the Management of Chronic Rhinosinusitis with Nasal Polyps in the New Era of Biologics: A National Institute of Allergy and Infectious Diseases Workshop.  J Allergy Clin Immunol Pract. 2020 May;8(5):1532-1549.
Hirsch AG, Nordberg C, Bandeen-Roche K, Tan BK, Schleimer RP, Kern RC, Sundaresan A, Pinto JM, Kennedy TL, Greene JS, Kuiper JR, Schwartz BS. Radiologic sinus inflammation and symptoms of chronic rhinosinusitis in a population-based sample. Allergy. 2020 Apr;75(4):911-920.
Siegel JK, Wroblewski KE, McClintock MK, Pinto JM. Olfactory dysfunction persists after smoking cessation and signals increased cardiovascular risk.  Int Forum Allergy Rhinol. 2019 Sep;9(9):977-985.
Liu B, Luo Z, Pinto JM, Shiroma EJ, Tranah GJ, Wirdefeldt K, Fang F, Harris TB, Chen H.  Relationship Between Poor Olfaction and Mortality Among Community-Dwelling Older Adults: A Cohort Study.  Ann Intern Med. 2019 May 21;170(10):673-681.
Pinto JM, Baroody FM, Naclerio RM. Uncharted Waters: Challenges in the Era of Biologic Therapies for Nasal Polyposis.  J Allergy Clin Immunol Pract. 2019 Jan;7(1):68-70.
Sun ZF, Gao X, Pinto JM, He Y, Yang Q, Tian J, Lv QW, Wei YX. Morphological evaluation using MRI of the olfactory filaments (fila) in a post-traumatic olfactory rat model. World J Otorhinolaryngol Head Neck Surg. 2018 May 11;4(1):50-56.
Liu J, Pinto JM, Yang L, Yao L, Miao X, Wei Y. Evaluation of idiopathic olfactory loss with chemosensory event-related potentials and magnetic resonance imaging. Int Forum Allergy Rhinol. 2018 Nov;8(11):1315-1322.
Chiu BL, Pinto JM.  Aging in the United States: Opportunities and Challenges for Otolaryngology-Head and Neck Surgery. Otolaryngol Clin North Am. 2018 Aug;51(4):697-704.