The University of Chicago Otolaryngology Residency training program provides an outstanding clinical experience. The section of Otolaryngology has produced such academic leaders as John R. Lindsay, Harold Schuknecht, Cesar Fernandez, Theodore Walsh, W. Garth Hemenway, Ralph Naunton, George Singleton, Paul Ward, John Fredrickson, Robert Kohut, George Conner, Willard Moran, Gregory Matz, Joan Zajtchuk, Horst Konrad, Lloyd Minor, Dennis Poe and James Stankiewicz. 
Program Contacts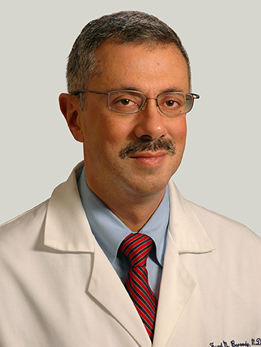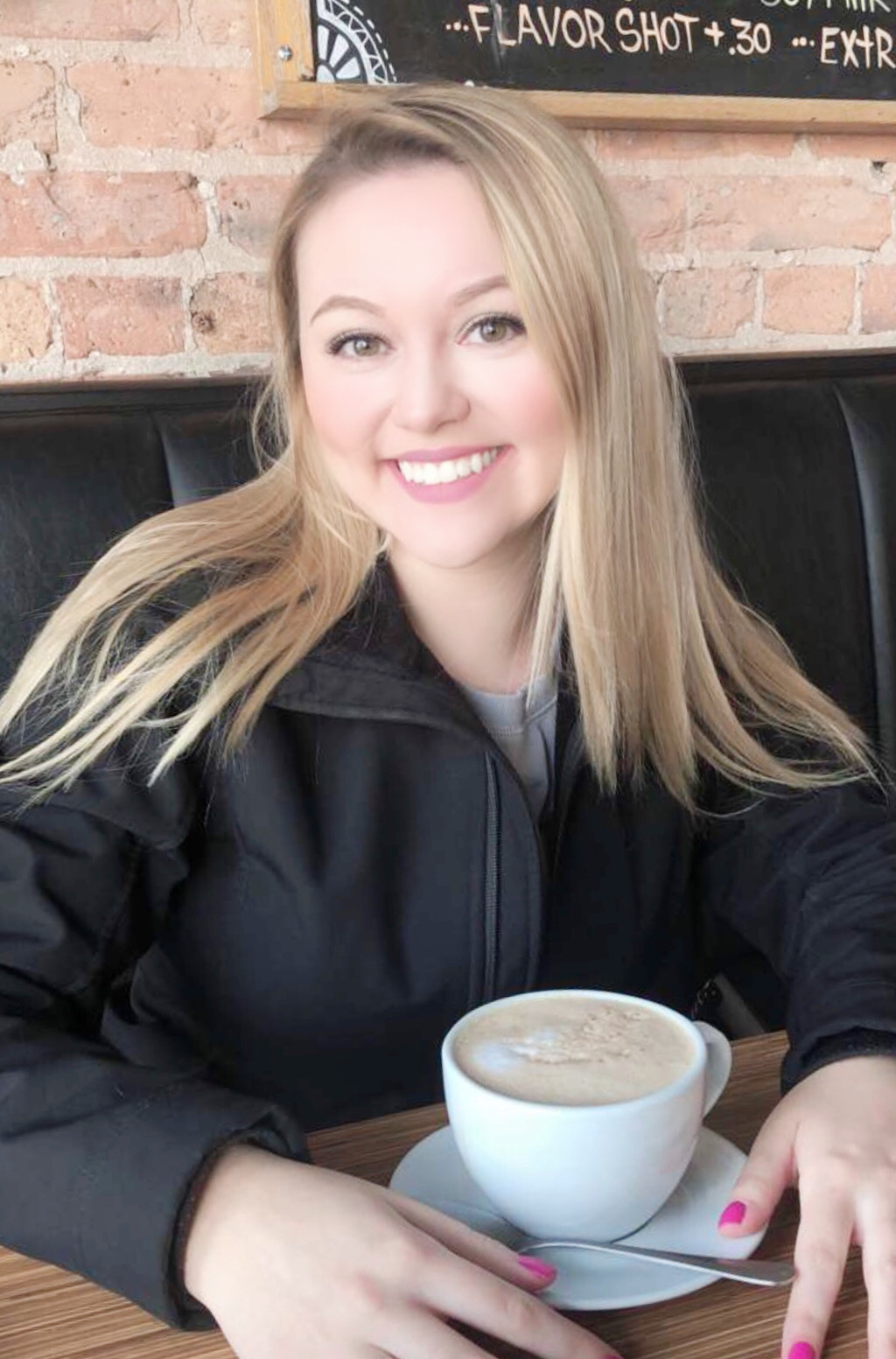 Residents benefit from a robust experience centered in our diverse clinics as well as our operating rooms where the residents experience over 2000 surgical cases over the 5 years of training.  The program prides itself for being close knit with an excellent relationship between the faculty and the residents and abundance of one on one experiences with faculty of diverse subspecialties in otolaryngology.  Our clinical experience centers at our tertiary care facility at the University of Chicago as well as an academic affiliated facility at Northshore University Health Systems.  Added training opportunities are available at affiliated Ingalls Hospital and surgi-centers where the residents rotate on as needed basis depending on surgical opportunities.   
Beginning with the 2019-2020 match season, we started recruiting 3 residents per year through the national Resident Matching Program (NRMP).  We will reach a full complement of 15 residents in the program by 2024.
Beginning this upcoming match season, we will be recruiting 3 residents per year through the national Resident Matching Program (NRMP) - we should reach our full complement of 15 residents by 2024. Interested applicants should complete an application provided by the Electronic Residency Application Service (ERAS). The Section of Otolaryngology application deadline will be the first Monday in October. Selected applicants will be invited to interview at the University of Chicago Medicine.
Residency Program Application Requirements
You must meet the following criteria in order to be considered for a residency position within the section of otolaryngology-head and neck surgery:
U.S. Medical Graduates:
Permanent U.S. residency or U.S. citizenship
Medical school documentation (equivalent to a dean's letter and transcripts)
USMLE Step 1 (USMLE Step 2 must be completed prior to the program start date)
Three letters of recommendation
Foreign Medical Graduates:
J-1 visa, or permanent U.S. residency, or U.S. citizenship. H-1B visa is also accepted; however, in order to qualify for H-1B visa in Illinois USMLE Step 3 must also be completed.
A valid ECFMG certificate (www.ecfmg.org). It typically takes one year to properly complete all ECFMG requirements for certification.
USMLE Steps 1, 2 and 3
Medical school documentation (equivalent to a dean's letter and transcripts)
Three letters of recommendation
Please contact your medical school or the Educational Commission for Foreign Medical Graduates for instructions about the application submission process. All other inquiries may be directed to Shanna Jones.
In the course of five years of Otolaryngology training, the residents learn the latest methods of diagnosis and treatment of congenital, infectious, metabolic, and neoplastic diseases of the ear, nose, throat, head, and neck. By graduation, their expertise encompasses head and neck cancer; facial plastic surgery; trauma and reconstructive surgery; rhinology and sinus surgery; otology/neurotology; skull base surgery; surgery of the salivary, thyroid and parathyroid glands; laryngology; bronchoesophagology; allergy and immunology; pediatric otolaryngology; and speech and swallowing pathology. The residents learn to use innovative therapies such as laser surgery, radiofrequency tissue ablation, computerized image-guided endoscopic sinus surgery, transnasal esophagoscopy, microvascular surgery, osseointegrated implant surgery, cochlear implants, sialoendoscopy, and microneurologic procedures of the skull base.
In addition to this foundation of medical knowledge, the residents are taught state-of-the-art techniques. They learn how to perform videostroboscopy, video-naso-endoscopy, FEES, TNE, and videofluoroscopy, and how to use these techniques in the evaluation of laryngeal and velopharyngeal disorders, as well as in oropharyngeal dysmotility. The residents also learn how to conduct audiometric, tympanometric, and auditory brainstem response tests. The residents are taught all this in weekly seminars and conferences, which occur in protected time during the regular workday. Specialists who have direct experience in their subject give didactic conferences.
Didactic laboratory courses for residents are included each year. They are a head and neck dissection course with cadavers, temporal bone dissection course, plating and local flap workshop, endoscopic sinus surgery workshop with cadavers, and bronchoesophageal foreign-body removal in animals.  PGY-1 and PGY-2 residents attend a boot camp at the beginning of each academic year.
In addition to the residents' didactic lectures, continuing medical education and patient care lectures are mandatory. A head and neck oncology patient conference occurs weekly. Seminars in the principles of basic science research occur every two weeks. Grand rounds are given each month by specialists in their field at the medical center or from outside institutions. Journal Club evaluation of articles in our literature occurs each month. Morbidity and mortality review is held monthly. Residents develop a quality improvement project.
Funds are provided for residents to attend national meetings or courses, in addition to local or regional meetings. Supplemental travel money will be provided for residents who will be presenting papers, posters, abstracts or lectures.
Structure of the Otolaryngology Residency
The preliminary year of training will include six months of rotations in Otolaryngology, with the rest of the year spent rotating within the following specialties: anesthesia, general surgery, neurological surgery, thoracic surgery, pediatric surgery, plastic surgery, and intensive care. Services are staffed so that the basic surgery resident has maximum responsibility and opportunity for growth and development. Formal teaching programs are offered during each assignment. During the preliminary year of experience, the resident acquires expert knowledge of the pre- and post-operative care of acutely ill patients and of the principles of surgical physiology and wound management.
Residents in the second year spend six months on the Head & Neck service and six months on the Pediatric/General Otolaryngology team. Third year residents spend nine months at the medical center, including a month-long rotation with the Plastic & Reconstructive Surgery service. Three months of the PGY-3 year will be spent at NorthShore University Health System. Fourth-year residents spend three months at the University doing research, three months on the Head & Neck team at the University, and six months at NorthShore. The fifth-year resident is at the medical center full-time as the chief resident.
The dedicated Otolaryngology research faculty and the research interests of the clinical faculty provide excellent opportunities for resident research. The interests of the basic science and clinical faculty combined encompass a wide range of research expertise in the areas of temporal bones, otology, computerized imaging, statistical analyses, allergic disease, nasal physiology, vestibular research, and oncology.
Refer to Photo Gallery below.
Residents typically graduate with a total of over 2000 surgical cases.  These are widely distributed across subspecialties. The number of key indicator cases is on par with the national average and greatly exceeds the minimum recommended number.  Figure below shows the average total number of surgical cases completed by the graduating residents over five years.
Refer to Photo Gallery below.