The Section of Plastic Surgery conducts an accredited six-year integrated training program based at The University of Chicago Medicine. Three residents are accepted each year from the NRMP match among a pool of talented fourth-year medical students and matriculate as PGY-1 residents into the training program.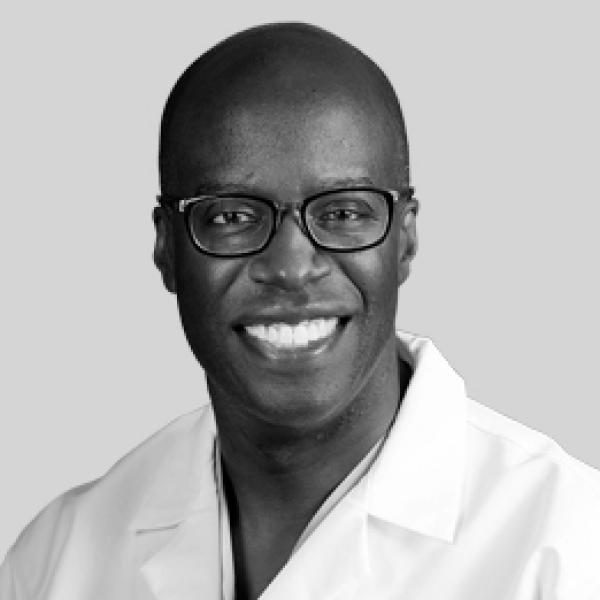 During the first three years of the program, residents are assigned to services across disciplines and subspecialties to provide a well-rounded experience and knowledge of the full spectrum of surgery. Special emphasis is placed on ablative surgery for all types of cancer, trauma surgery/critical care, minimally invasive surgery, endocrine, thoracic, cardiac, and transplant surgery. Rotations to complement these disciplines are provided at several offsite institutions, including NorthShore University HealthSystem.
Residents in the last three years are assigned and rotate through one of four services at the University of Chicago Medicine and offsite rotations for experience in head/neck trauma and private cosmetic practice. Rotations are built around a "focused-practice" model, so that each resident on any given rotation will experience not only the pre-operative, intra-operative and post-operative management style of each faculty member, but will also be exposed to their professionalism, systems-based practice methods, and ethics.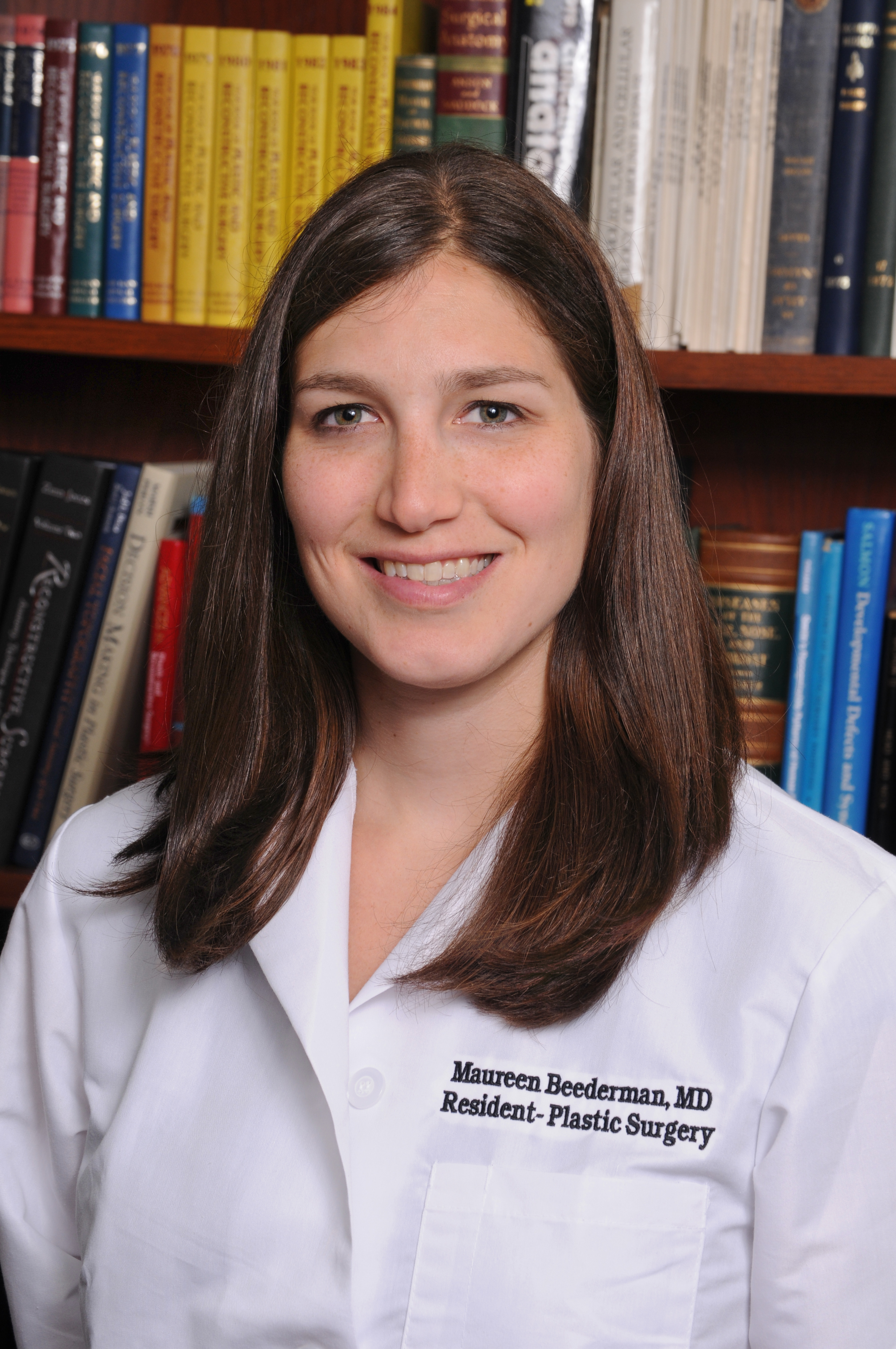 Originally from Wilmette, IL, Maureen went to Northwestern University in Evanston for her undergraduate studies, where she majored in biology. After spending a year performing research at the National Institutes of Health in Washington, D.C., she returned to Chicago to complete medical school at The University of Chicago. Maureen spent an additional year performing research in Dr. Russell Reid's craniofacial biology laboratory. She is very excited to remain at University of Chicago for her plastic surgery training. In her spare time, Maureen enjoys playing basketball, exploring Chicago, and spending time with family and friends.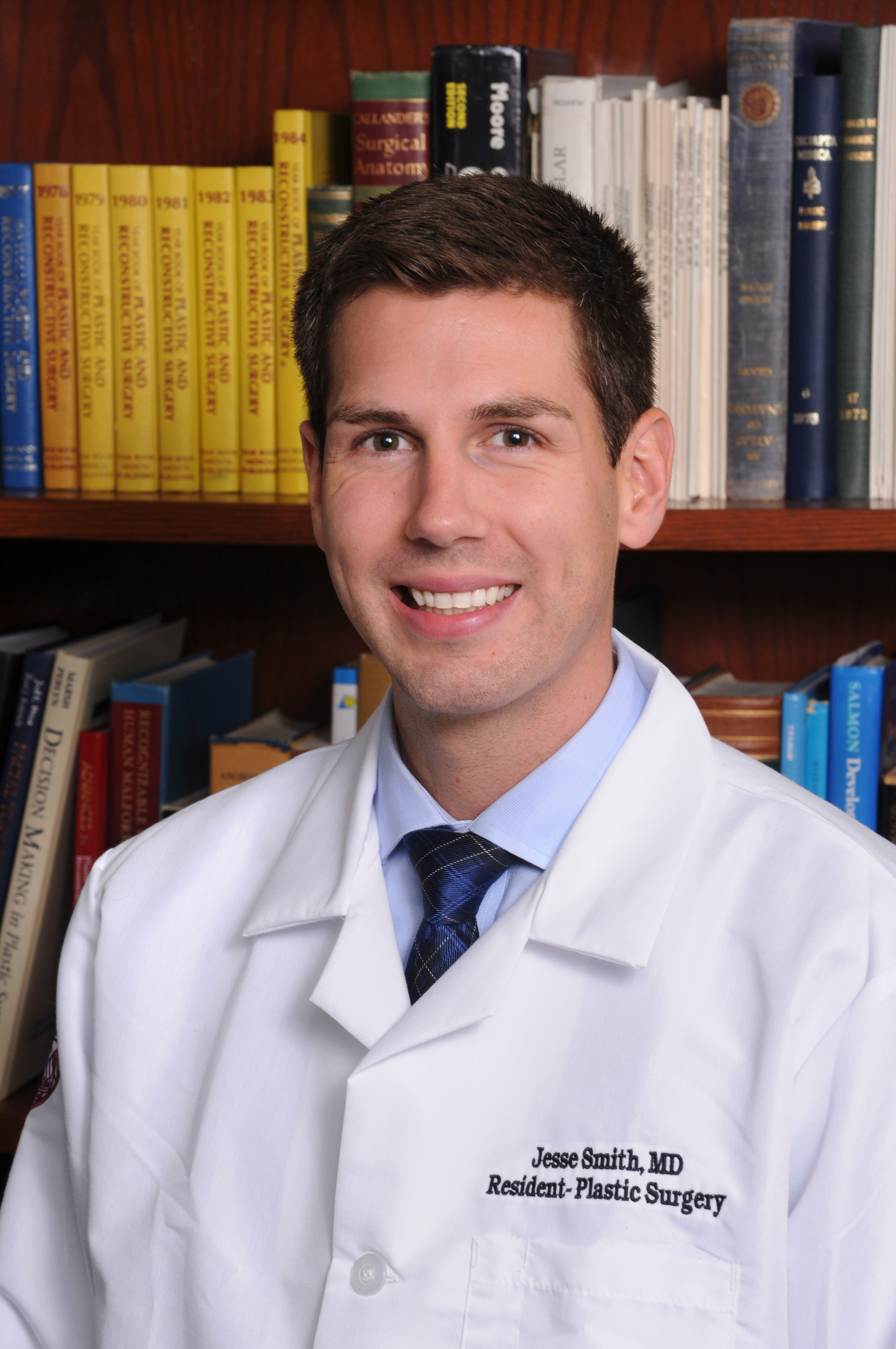 Born and raised in Zion, IL, Jesse attended both undergraduate as well as graduate school at the University of Southern California and the Wrigley Institute for Environmental Studies, ultimately pursing a MS in marine and environmental biology. He then deferred enrollment at Georgetown University School of Medicine to further explore his interest in the field of marine science, working as a marine biologist for the National Oceanic and Atmospheric Administration aboard commercial fishing and seismic vessels off the North Pacific and Southeast coastlines. After two chilly winters in the Bering Sea and Gulf of Alaska, Jesse relocated to Washington, D.C., to earn his MD. He is very excited to be back in the Midwest near family and old friends. In his free time, Jesse enjoys bike rides along the lakefront and gathering with good friends to explore the many outdoor food and music festivals downtown Chicago has to offer.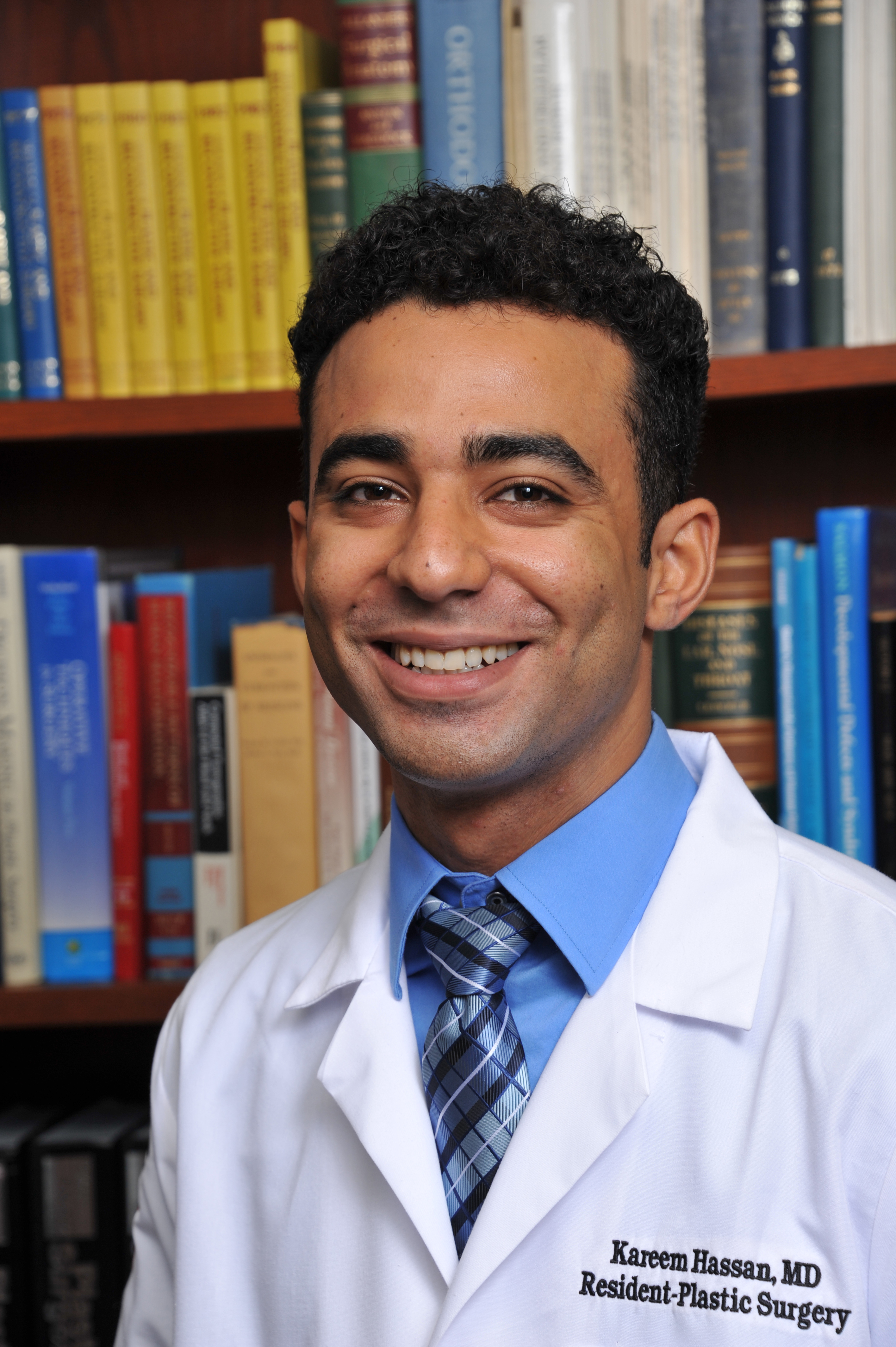 Born to two Egyptian parents, Kareem has lived in seven different states and 10 different cities. He attended the University of Arizona where he received a Bachelor of Arts in Political Science with minors in Spanish and Pre-Health. There he became an avid fan of the Wildcats and he continues to cheer them as they dominate the NCAA. He has spent time He took a year off after college to join AmeriCorps where he worked in an underserved community in the San Francisco Bay Area. He then returned to the University of Arizona, where he furthered his knowledge of the Pacific 12 conference and earned his medical degree. In his free time, Kareem likes long walks on the beach, traveling with friends, brunch, and dominating his fantasy football league.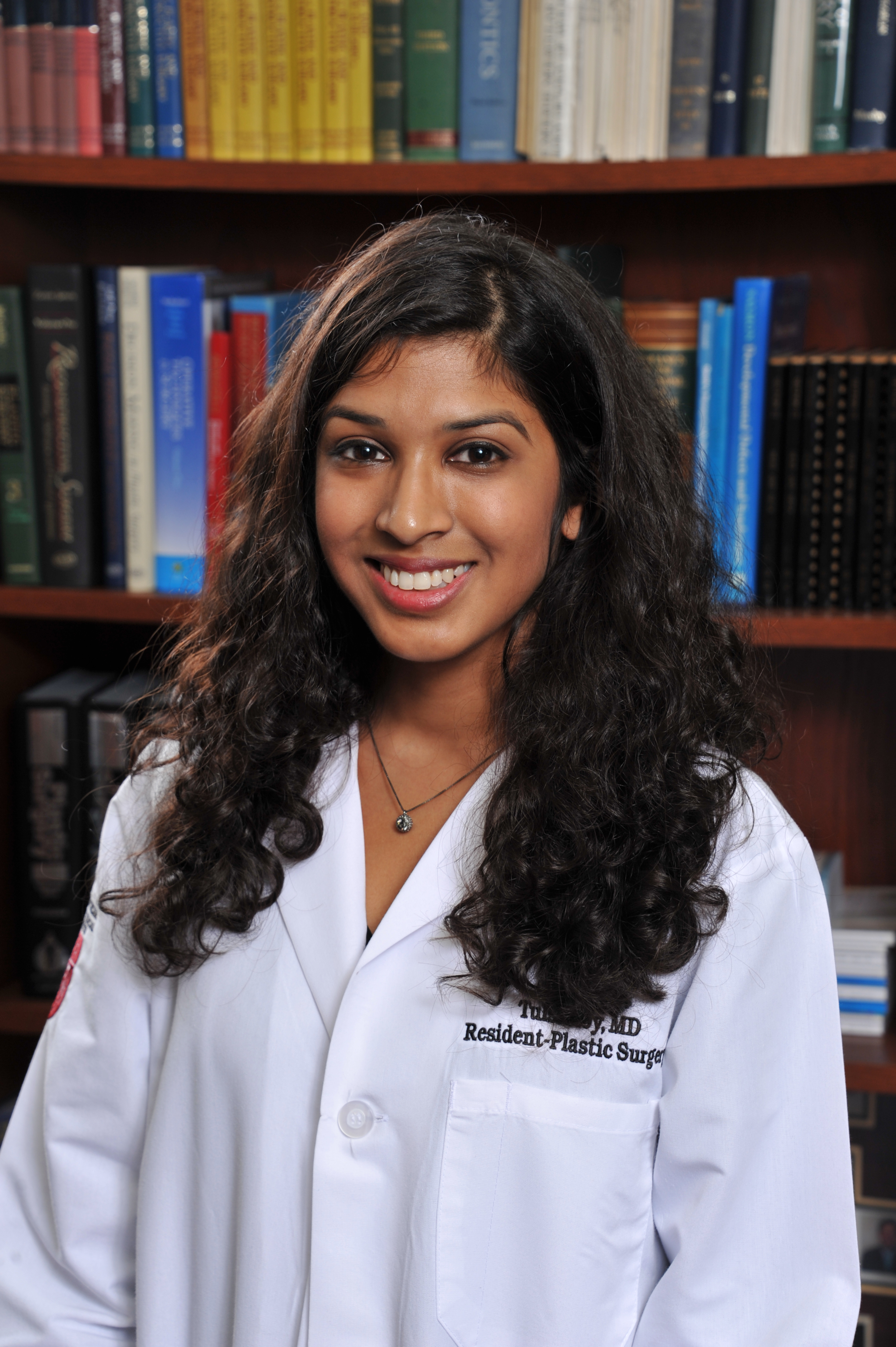 Tulsi was born in Washington D.C., but grew up in nearby Rockford, IL. She completed her undergraduate degree at Case Western Reserve University in Biology and History & Philosophy of Science. She went abroad to pursue her M.Sc. in History of Science, Medicine, and Technology at the University of Oxford, where she wrote her dissertation on Robert Boyle and 17th century history of science. She then returned to the US to complete her medical degree at Vanderbilt University in Nashville, TN before coming closer to home for her surgical training. In her spare time, Tulsi enjoys watching stand-up comedy, beatboxing, and singing opera.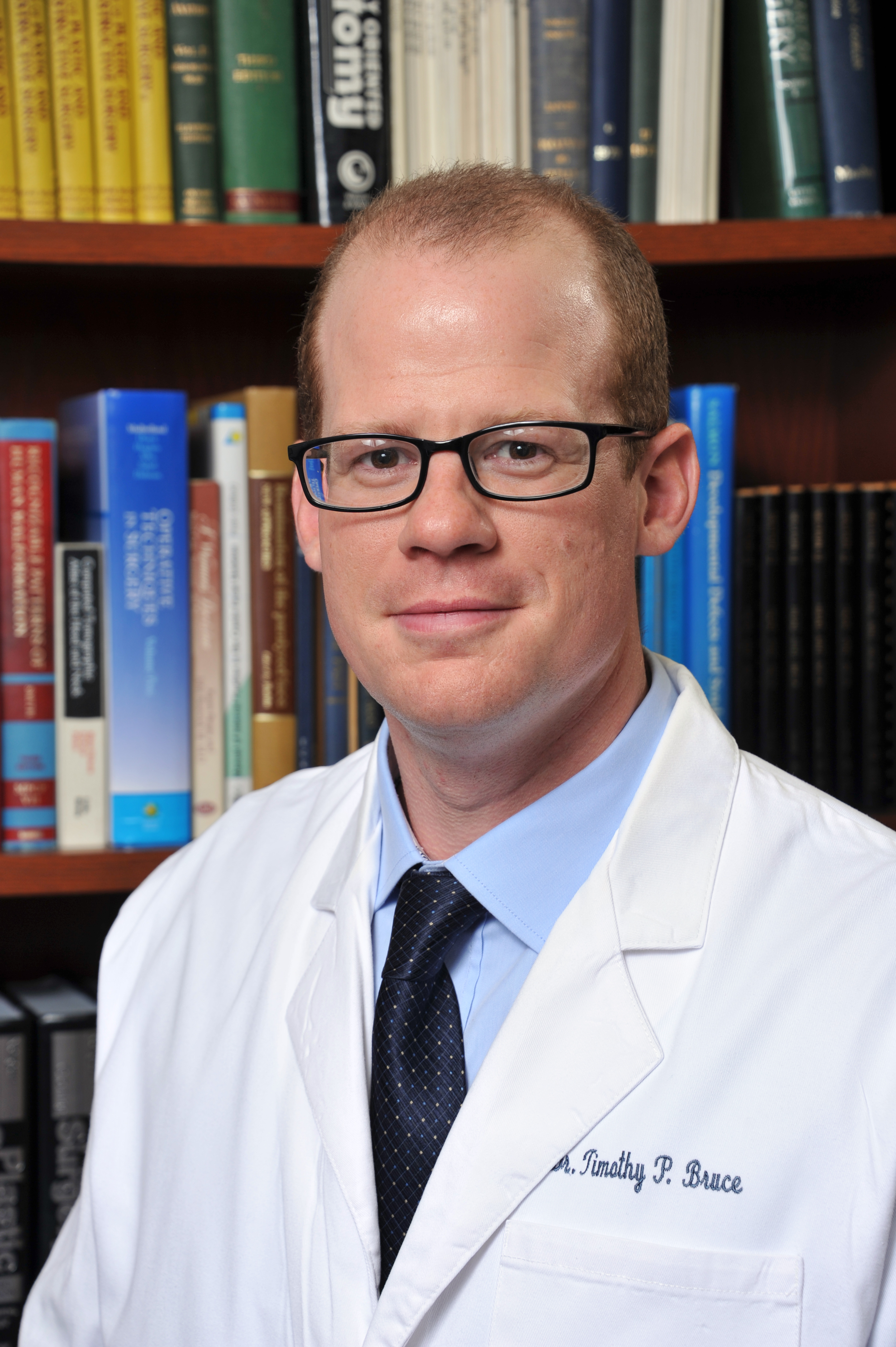 Tim was born in Milwaukee, WI, and raised in near-by Brookfield, WI.  He completed his undergraduate studies at the University of Wisconsin where he majored in History. Tim then returned to his hometown for medical school at the Medical College of Wisconsin. Following graduation, he served as a Diving Medical Officer with the US Navy at various duty stations across America and the world. In his free time, Tim shares his love of the Green Bay Packers and Milwaukee Brewers with Chicagoland natives, enjoys hanging with his two dogs (Charlie and Sullie), spending time with friends and family, and counts skydiving and spear-fishing as two of his favorite hobbies.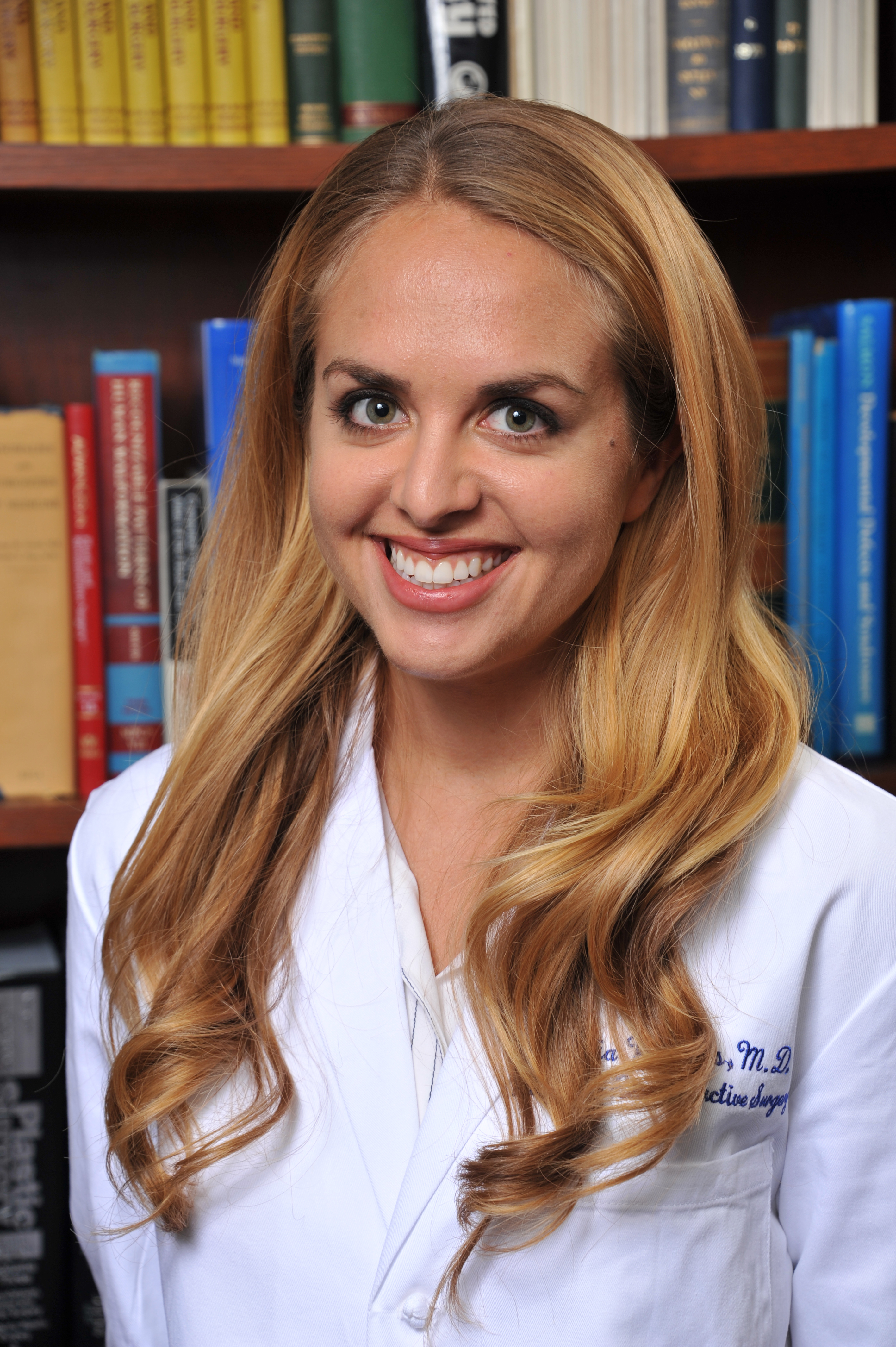 Originally from Savannah, GA, Lydia ventured north for high school at St. Paul's School in Concord, NH. After graduating magna cum laude from Brown University, where she concentrated in biology and architectural studies, she headed to the University of Regensburg, Germany, where she studied and worked in the "House of the Ribosome" lab, before returning to Georgia to complete her medical degree at the Medical College of Georgia. While at MCG, she was inducted into the Gold Humanism Honor Society and served as president of the American Medical Women's Association chapter. Outside the hospital, Lydia is gallery represented for her oil paintings, which she works on in her spare time. She also enjoys exploring Chicago's fantastic architecture and rich art scene.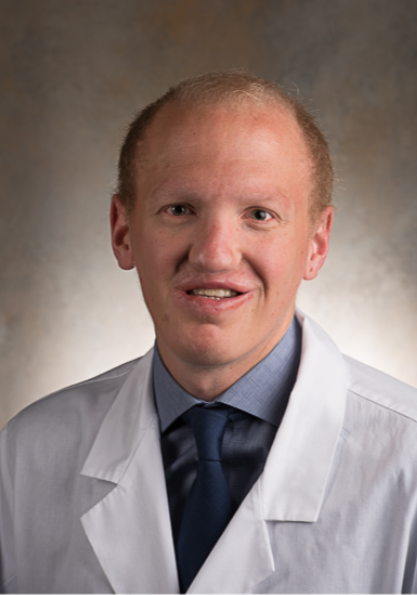 A native of Hamburg, Germany, Hannes moved to the United States when he was 11 years old. After seven years in New York, he moved to the West Coast to attend the University of California Berkeley where he completed dual bachelor degrees in Molecular and Cell Biology and English Literature. Following a brief return to Hamburg, Hannes moved to Tucson, Arizona, to complete his medical studies at the University of Arizona. After five years in the desert, Hannes is excited to live near the water again and thrilled to be joining the Section of Plastic and Reconstructive Surgery at the University of Chicago. In his spare time, Hannes enjoys trail running, biking along the Lakefront, reading, writing and exploring Chicago.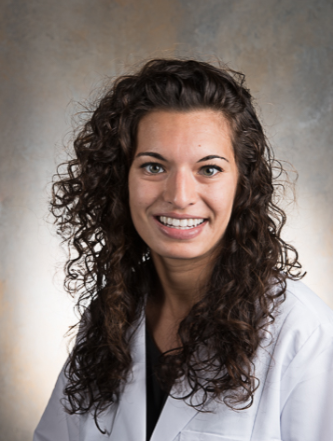 Born to Indian parents, Afaaf lived in three countries and two states before settling in South Mississippi. After completing high school, she moved to New York to attend New York University and earned a Bachelors in Neuroscience with Minors in Chemistry and American Sign Language. After college, Afaaf moved to the West Coast to complete medical school at Stanford University. While in the Bay Area, she completed a year of research with Dr. Gordon Lee initiating a randomized clinical trial evaluating nerve blocks in breast reconstruction patients. Afaaf is very excited to finally make it to the Midwest and complete her plastic and reconstructive surgery residency at the University of Chicago. In her free time, Afaaf enjoys traveling, cooking new foods, catching up on television, running, and climbing.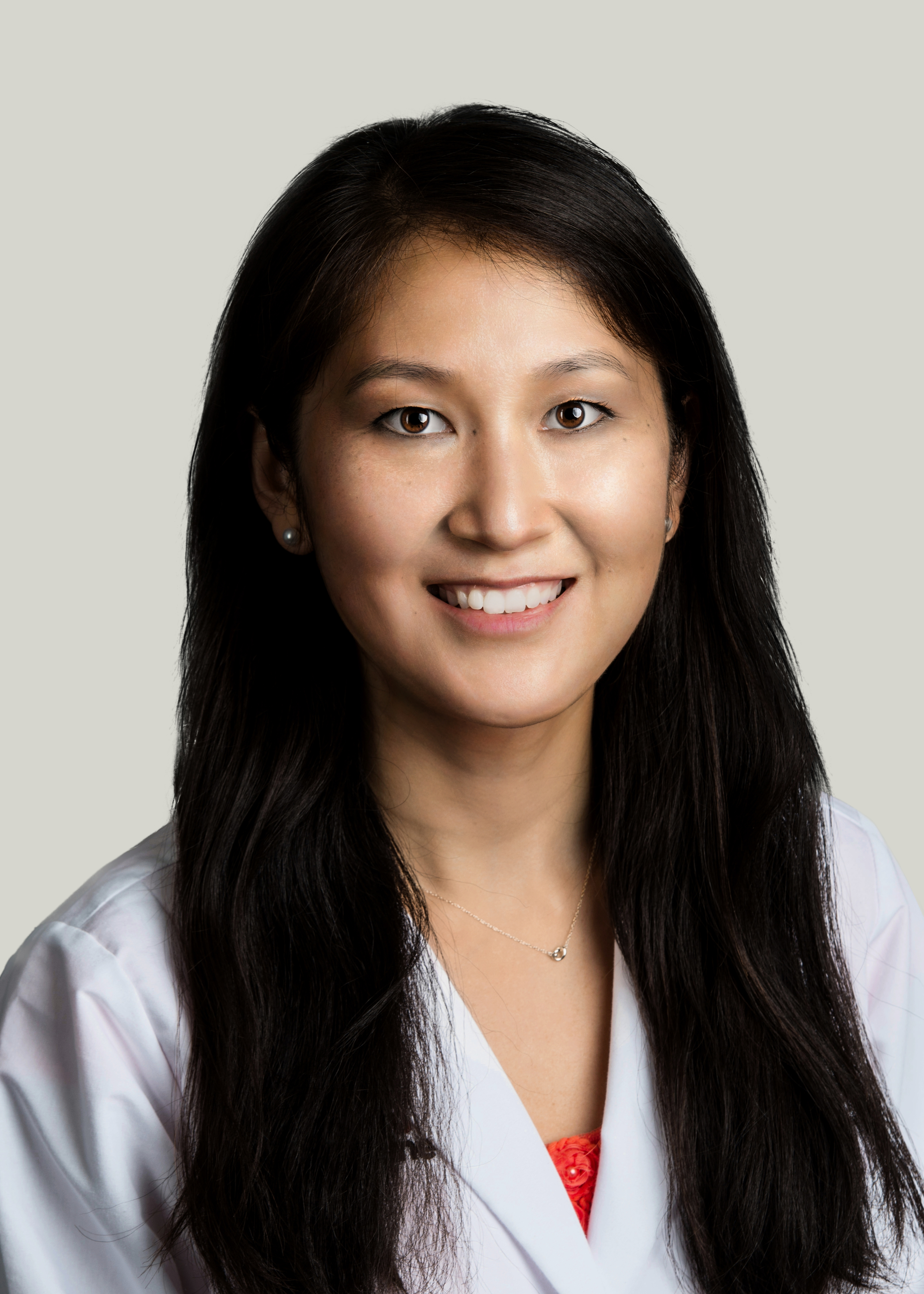 Mimi was originally born in Nanjing, China, but spent the majority of her life in the Midwest where she grew up in the greater Kansas City area. She went on to earn her Bachelor of Arts in Biology from Washington University in St. Louis, then moved to Chicago where she received her MD from Northwestern Feinberg School of Medicine. Mimi initially stayed at Northwestern where she completed 3 years of categorical General Surgery training, quickly discovering her passion for plastic surgery. While finishing her first year of research studying the effects of fetal tissue matrix for muscle regeneration under the mentorship of Dr. Robert Galiano and Dr. Thomas Mustoe, Mimi was presented with the incredible opportunity to join the University of Chicago Plastic and Reconstructive Surgery family. She couldn't be more thrilled to train with such an amazing group of teachers and residents! If you don't see her around the hospital, Mimi is likely frolicking about the wonderful city of Chicago, catching up with friends, or playing with her pup, Teddi.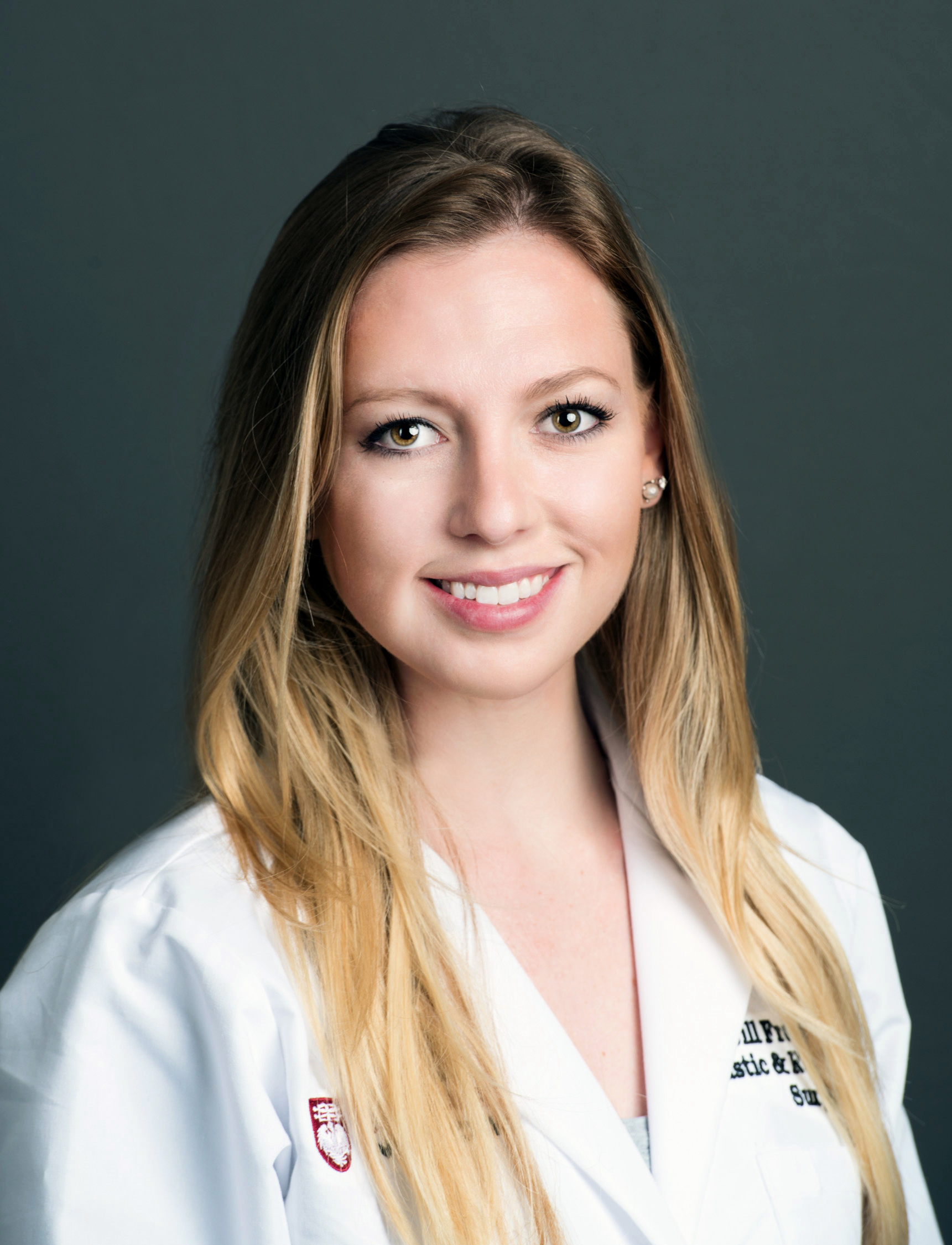 While originally born in New York City, Jill spent most of her life in Ohio and considers Cleveland home. She then ventured to the East coast to attend Lehigh University where she majored in Psychology with minors in Chinese Language and Biology. Jill stayed in Bethlehem, Pennsylvania for an additional two years at Lehigh to earn her Masters of Science in Developmental Psychology with a focus on children's emotional and social development. After 6 years in Pennsylvania it was time for Jill to head back to Ohio to complete medical school at Wright State University. She is beyond excited to be joining the Plastic Surgery family here at University of Chicago and cannot wait to explore everything this wonderful city has to offer. In her free time Jill is hoping to try every donut in Chicago!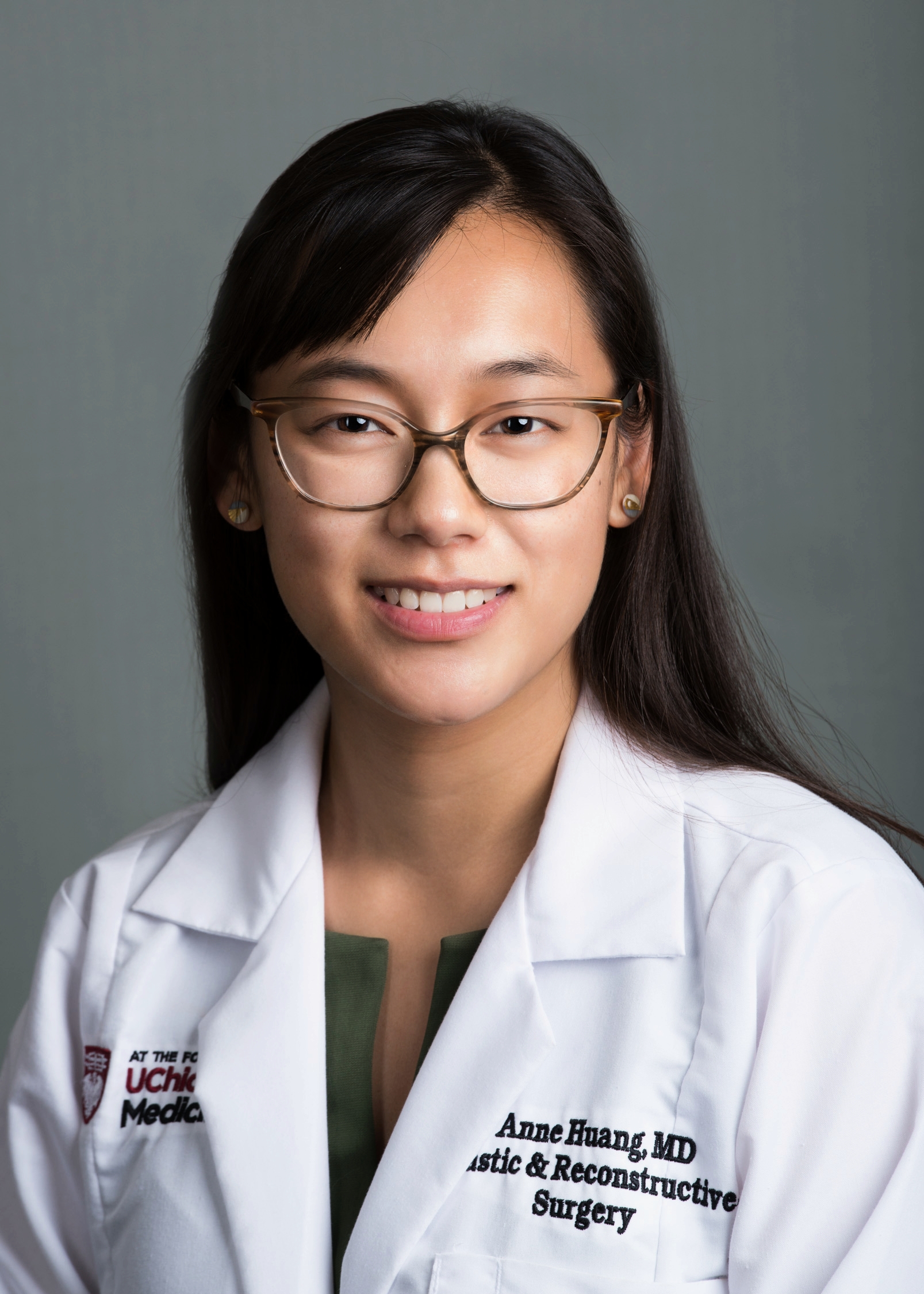 Anne grew up in the San Francisco Bay Area with her parents and her younger sister. She then headed east to attend college at the Massachusetts Institute of Technology, where she worked in a basic science lab studying neural circuits in C. elegans. After graduating with a Bachelor of Science in Biology, she matriculated at Harvard Medical School, where she developed her interest in plastic and reconstructive surgery through clinical outcomes research. Anne is excited to move to the Midwest and start her residency training at the University of Chicago. In her spare time, she enjoys traveling, checking out Chicago's vibrant food and drink scene, relaxing on the beach, and snuggling with her cat.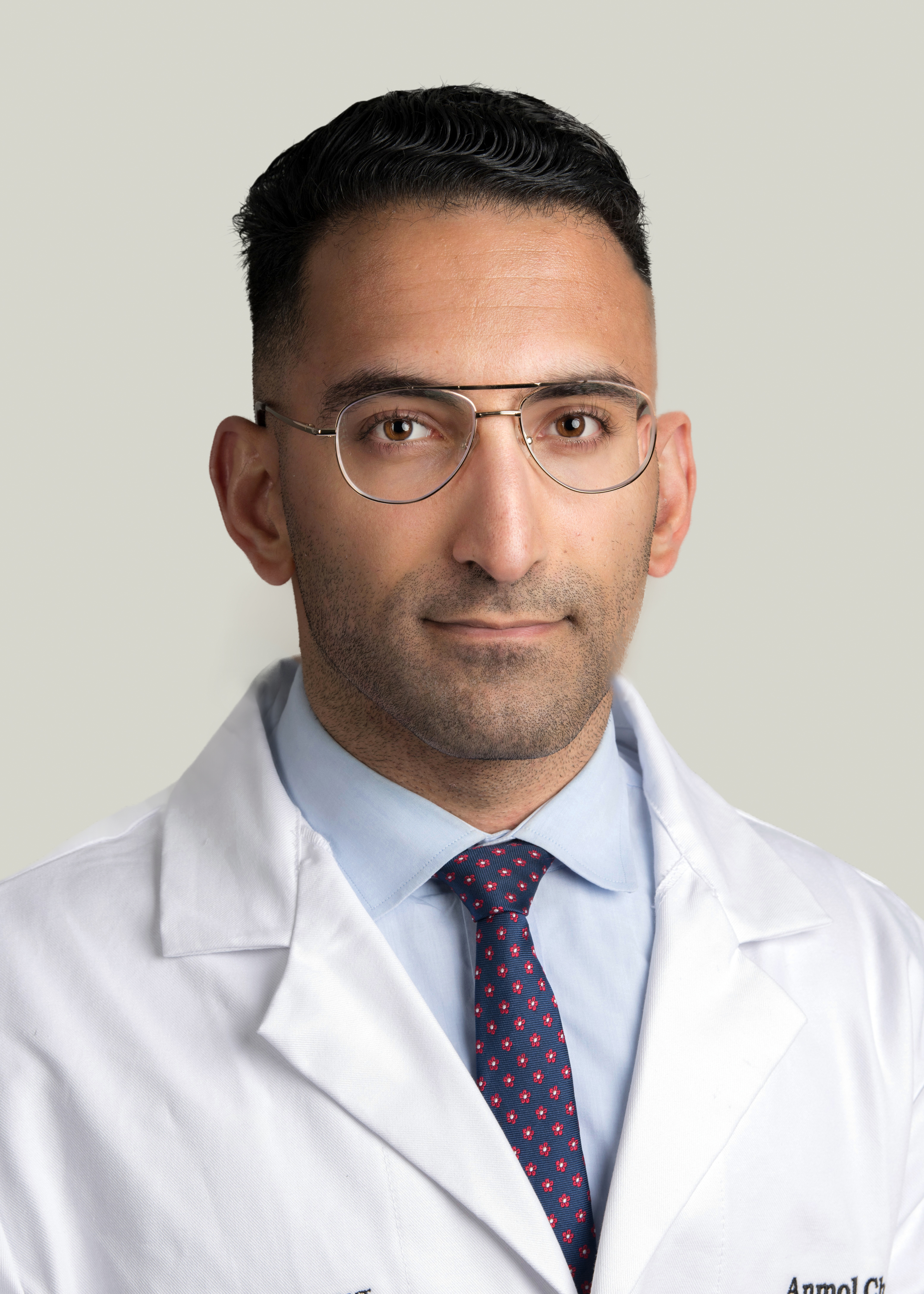 Anmol was born in the San Francisco Bay Area. He completed his B.A. in Economics from University of California, San Diego. Prior to matriculating to medical school, Anmol obtained deep expertise in hedge funds, mergers & acquisitions and consulting. Anmol earned his M.D. from Albany Medical College, where he was a recipient of the Dean's Senior Research award. He spent a year at Beth Israel Deaconess Medical Center where his research focused on breast reconstruction outcomes, cost analysis within the field of plastic surgery and large database research. Anmol returned to Beth Israel Deaconess Medical Center after medical school to complete 1 year of General Surgery before joining the University of Chicago Plastic and Reconstructive Surgery program. Anmol enjoys traveling, scenic photography, entrepreneurship, boxing and weight lifting.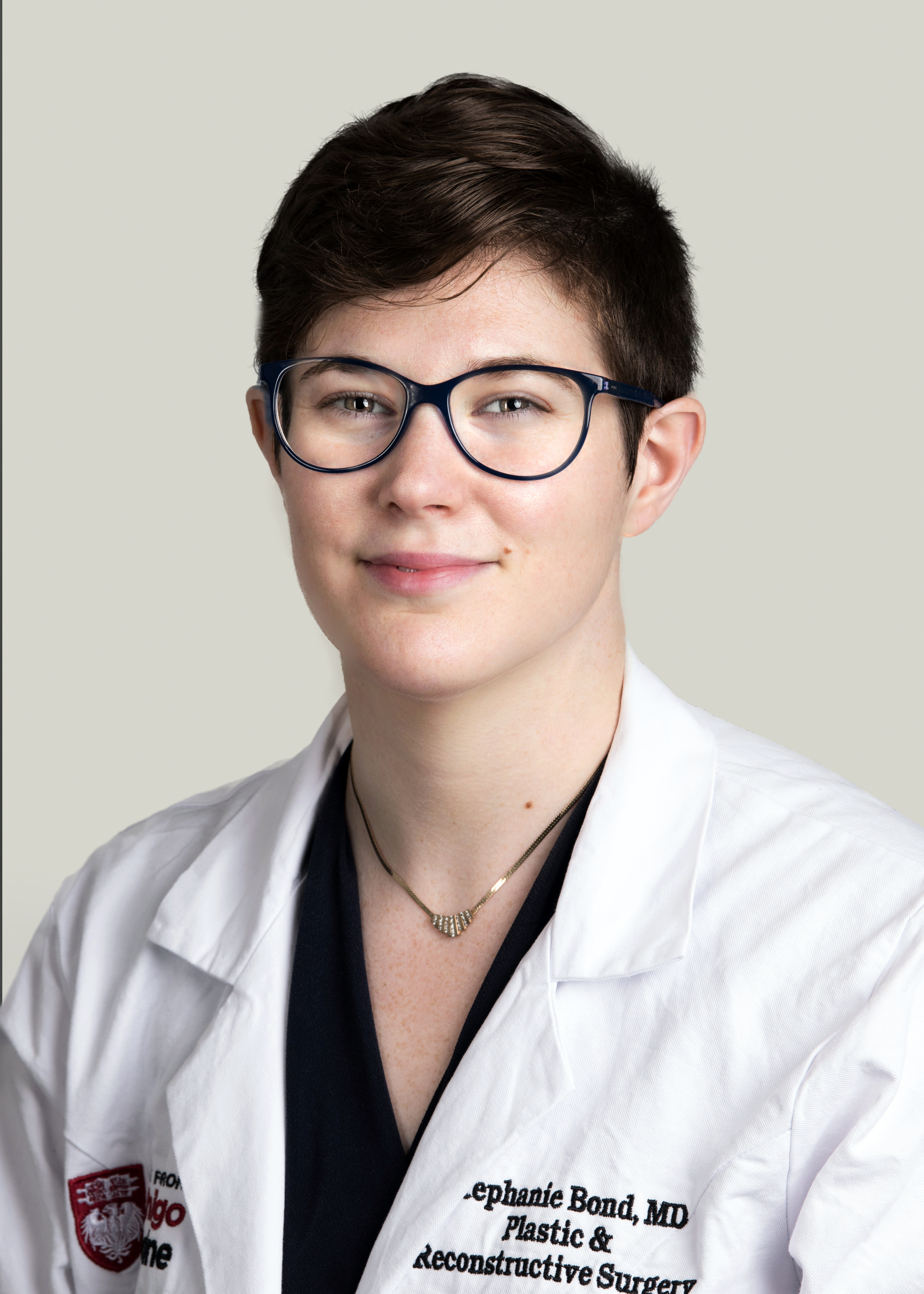 Hailing from Lexington, MA, Steph spent most of her pre-residency life on the East Coast and attended Smith College in Northampton, MA, for her undergraduate studies in Biochemistry and Neuroscience. Steph obtained a Masters of Science degree at the Boston University School of Medicine, where she performed research on the pathogenesis of sepsis and was employed as a teaching assistant for medical students learning histology. She continued developing her interest in teaching by tutoring students in histology and anatomy during her time as a medical student at the University of Massachusetts. While she misses New England, she is beyond excited to join the University of Chicago Plastic and Reconstructive Surgery family. When not at the hospital, she can be found powerlifting in her home gym or creating enticing desserts to bring to work.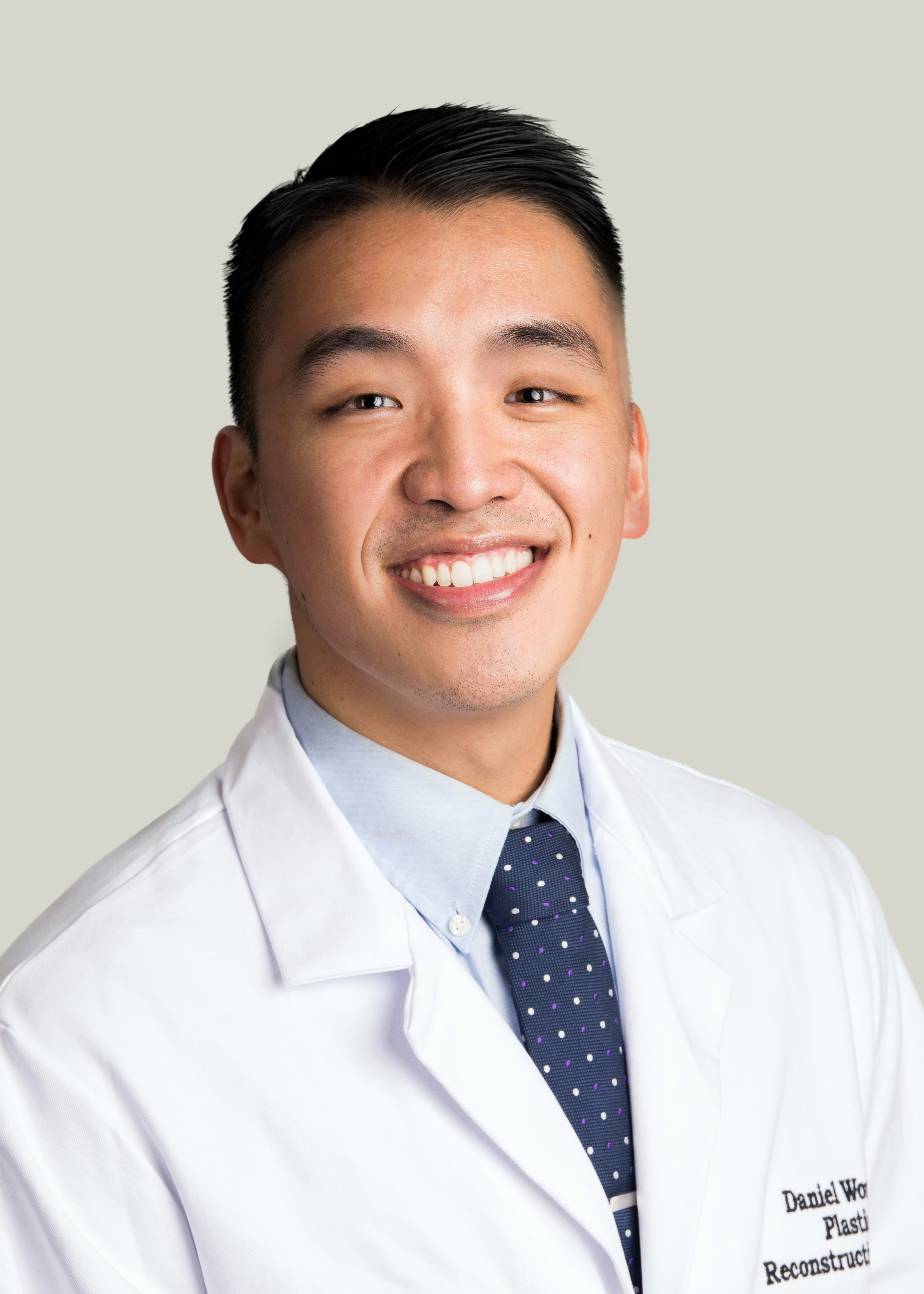 Originally from Torrance, CA, Dan earned his undergraduate degree in Art at Stanford, where he trained in oil painting. Afterwards, he worked in a research lab at the Los Angeles Biomedical Institute, studying the function of the enzyme p97. While attending medical school at Brown, Dan focused on promoting the medical humanities and taught a course he created, "Art and the Medical Narrative." Dan's interests include baking macarons, drinking bubble tea, and visiting art museums. He is also an author, and his stories and poems appear in Tin House, The Baltimore Review, and Columbia Journal.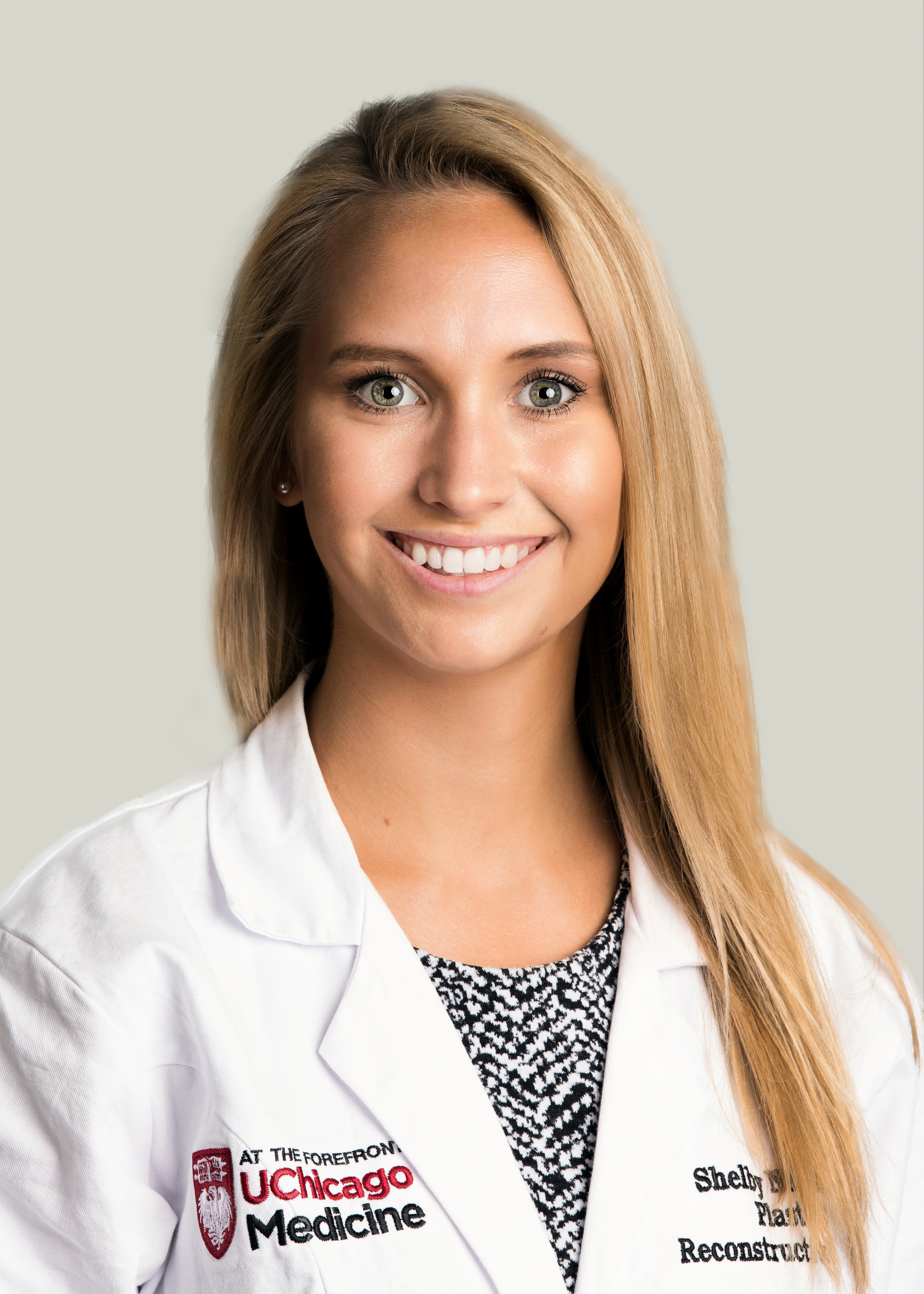 Shelby is originally from Bath, Michigan, and attended the University of Michigan to study Brain Behavior and Cognitive Science. She then moved to Philadelphia, where she earned her master's degree in Biomedical Science, her MD degree at Drexel University College of Medicine and completed a year as a clinical research fellow at the University of Pennsylvania. Shelby has incorporated her love of traveling into her career by participating in plastic surgery-focused medical mission trips to Central and South America. She is excited to be joining the U of C plastic surgery family and loves being back in the midwest. In her spare time she enjoys cheering for the Wolverines, crafting, running on the lakefront and spending time with her friends, family and husband, Cody.
We participate in the Electronic Residency Application Service, so please contact your medical school or the Educational Commission for Foreign Medical Graduates for instructions about the application process. In addition to letters of recommendation and medical school transcripts, we require United States Medical Licensing Examination scores. The deadline for applications is October 15.
The Residency Review Committee has approved our integrated Plastic Surgery residency program for three residents per year. We directly match all positions through the National Resident Matching Program.
Interviews are by invitation only. The resident selection committee reviews completed applications and, per ACAPS guidelines, interview invitations are sent on November 1. Interviews will take place on December 14 and January 25.