The Section of Plastic Surgery conducts an accredited six-year integrated training program based at The University of Chicago Medicine. Three residents are accepted each year from the NRMP match among a pool of talented fourth-year medical students and matriculate as PGY-1 residents into the training program.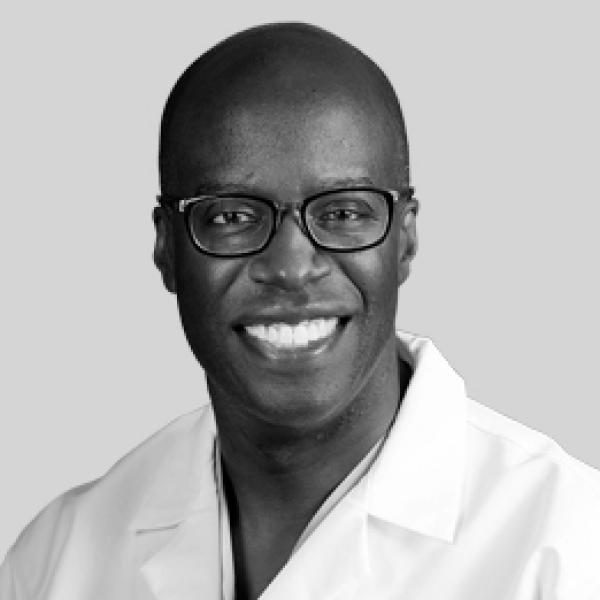 During the first three years of the program, residents are assigned to services across disciplines and subspecialties to provide a well-rounded experience and knowledge of the full spectrum of surgery. Special emphasis is placed on ablative surgery for all types of cancer, trauma surgery/critical care, minimally invasive surgery, endocrine, thoracic, cardiac, and transplant surgery. While rotating through these critical services, residents are also engaged in the full breadth of plastic and reconstructive surgery, with key months spent both on the plastic surgery and burn services in their first three years. Rotations to complement these disciplines are provided at several offsite institutions, including NorthShore University HealthSystem
Residents in the last three years are assigned and rotate through one of four services at the University of Chicago Medicine and offsite rotations for experience in head/neck trauma and private cosmetic practice. Rotations are built around a "focused-practice" model, so that each resident on any given rotation will experience not only the pre-operative, intra-operative and post-operative management style of each faculty member, but will also be exposed to their professionalism, systems-based practice methods, and ethics.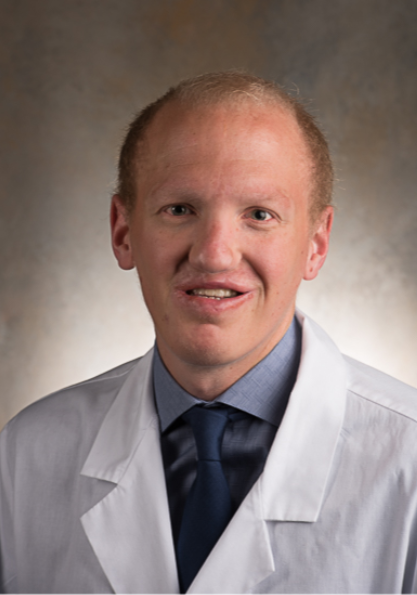 A native of Hamburg, Germany, Hannes moved to the United States when he was 11 years old. After seven years in New York, he moved to the West Coast to attend the University of California Berkeley where he completed dual bachelor degrees in Molecular and Cell Biology and English Literature. Following a brief return to Hamburg, Hannes moved to Tucson, Arizona, to complete his medical studies at the University of Arizona. After five years in the desert, Hannes is excited to live near the water again and thrilled to be joining the Section of Plastic and Reconstructive Surgery at the University of Chicago. In his spare time, Hannes enjoys trail running, biking along the Lakefront, reading, writing and exploring Chicago.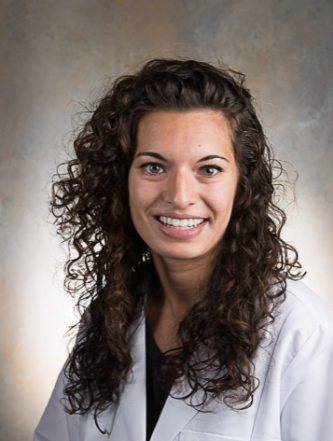 Born to Indian parents, Afaaf lived in three countries and two states before settling in South Mississippi. After completing high school, she moved to New York to attend New York University and earned a Bachelors in Neuroscience with Minors in Chemistry and American Sign Language. After college, Afaaf moved to the West Coast to complete medical school at Stanford University. While in the Bay Area, she completed a year of research with Dr. Gordon Lee initiating a randomized clinical trial evaluating nerve blocks in breast reconstruction patients. Afaaf is very excited to finally make it to the Midwest and complete her plastic and reconstructive surgery residency at the University of Chicago. In her free time, Afaaf enjoys traveling, cooking new foods, catching up on television, running, and climbing.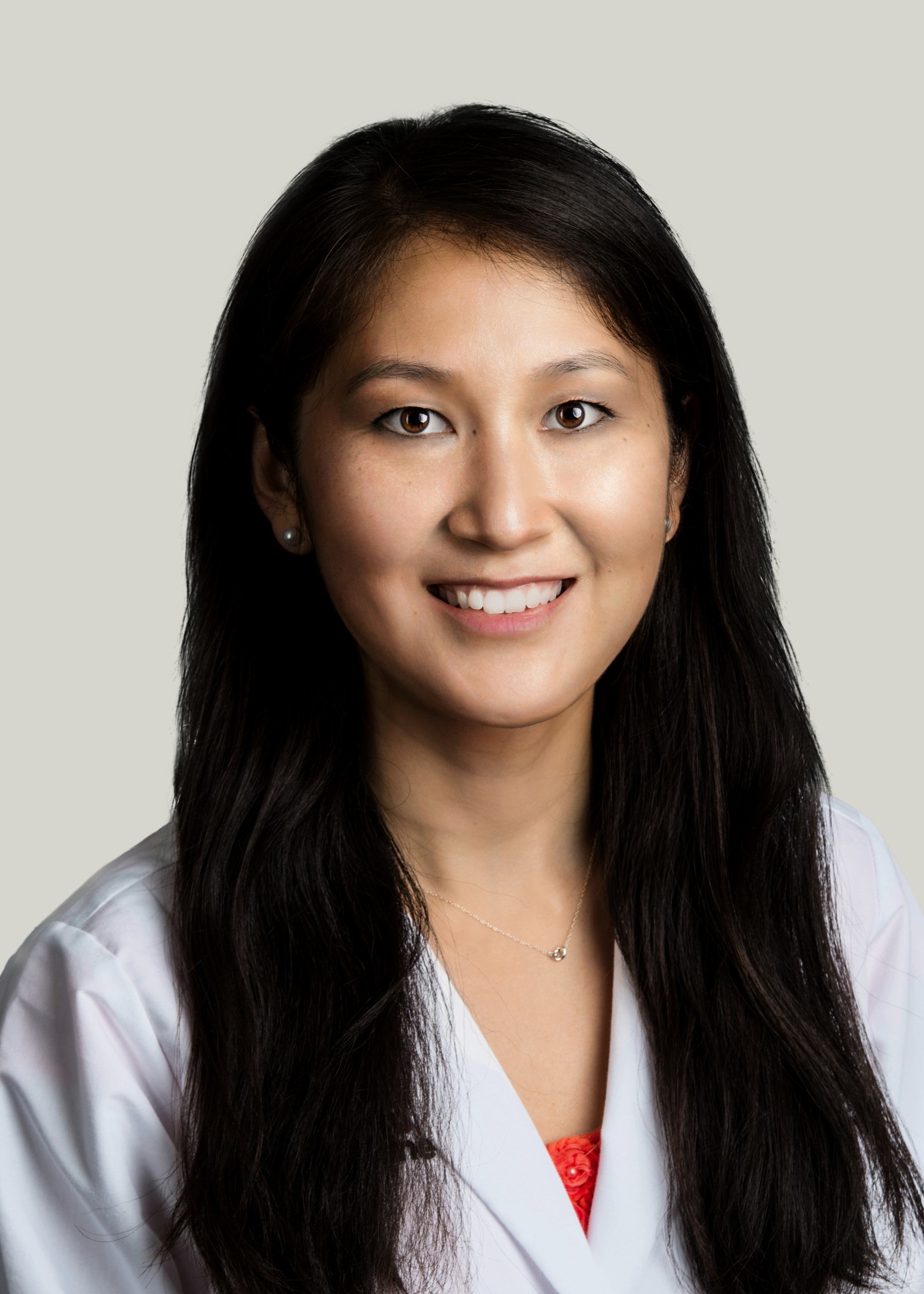 Mimi was originally born in Nanjing, China, but spent the majority of her life in the Midwest where she grew up in the greater Kansas City area. She went on to earn her Bachelor of Arts in Biology from Washington University in St. Louis, then moved to Chicago where she received her MD from Northwestern Feinberg School of Medicine. Mimi initially stayed at Northwestern where she completed 3 years of categorical General Surgery training, quickly discovering her passion for plastic surgery. While finishing her first year of research studying the effects of fetal tissue matrix for muscle regeneration under the mentorship of Dr. Robert Galiano and Dr. Thomas Mustoe, Mimi was presented with the incredible opportunity to join the University of Chicago Plastic and Reconstructive Surgery family. She couldn't be more thrilled to train with such an amazing group of teachers and residents! If you don't see her around the hospital, Mimi is likely frolicking about the wonderful city of Chicago, catching up with friends, or playing with her pup, Teddi.
While originally born in New York City, Jill spent most of her life in Ohio and considers Cleveland home. She then ventured to the East coast to attend Lehigh University where she majored in Psychology with minors in Chinese Language and Biology. Jill stayed in Bethlehem, Pennsylvania for an additional two years at Lehigh to earn her Masters of Science in Developmental Psychology with a focus on children's emotional and social development. After 6 years in Pennsylvania it was time for Jill to head back to Ohio to complete medical school at Wright State University. She is beyond excited to be joining the Plastic Surgery family here at University of Chicago and cannot wait to explore everything this wonderful city has to offer. In her free time Jill is hoping to try every donut in Chicago!
Anne grew up in the San Francisco Bay Area with her parents and her younger sister. She then headed east to attend college at the Massachusetts Institute of Technology, where she worked in a basic science lab studying neural circuits in C. elegans. After graduating with a Bachelor of Science in Biology, she matriculated at Harvard Medical School, where she developed her interest in plastic and reconstructive surgery through clinical outcomes research. Anne is excited to move to the Midwest and start her residency training at the University of Chicago. In her spare time, she enjoys traveling, checking out Chicago's vibrant food and drink scene, relaxing on the beach, and snuggling with her cat.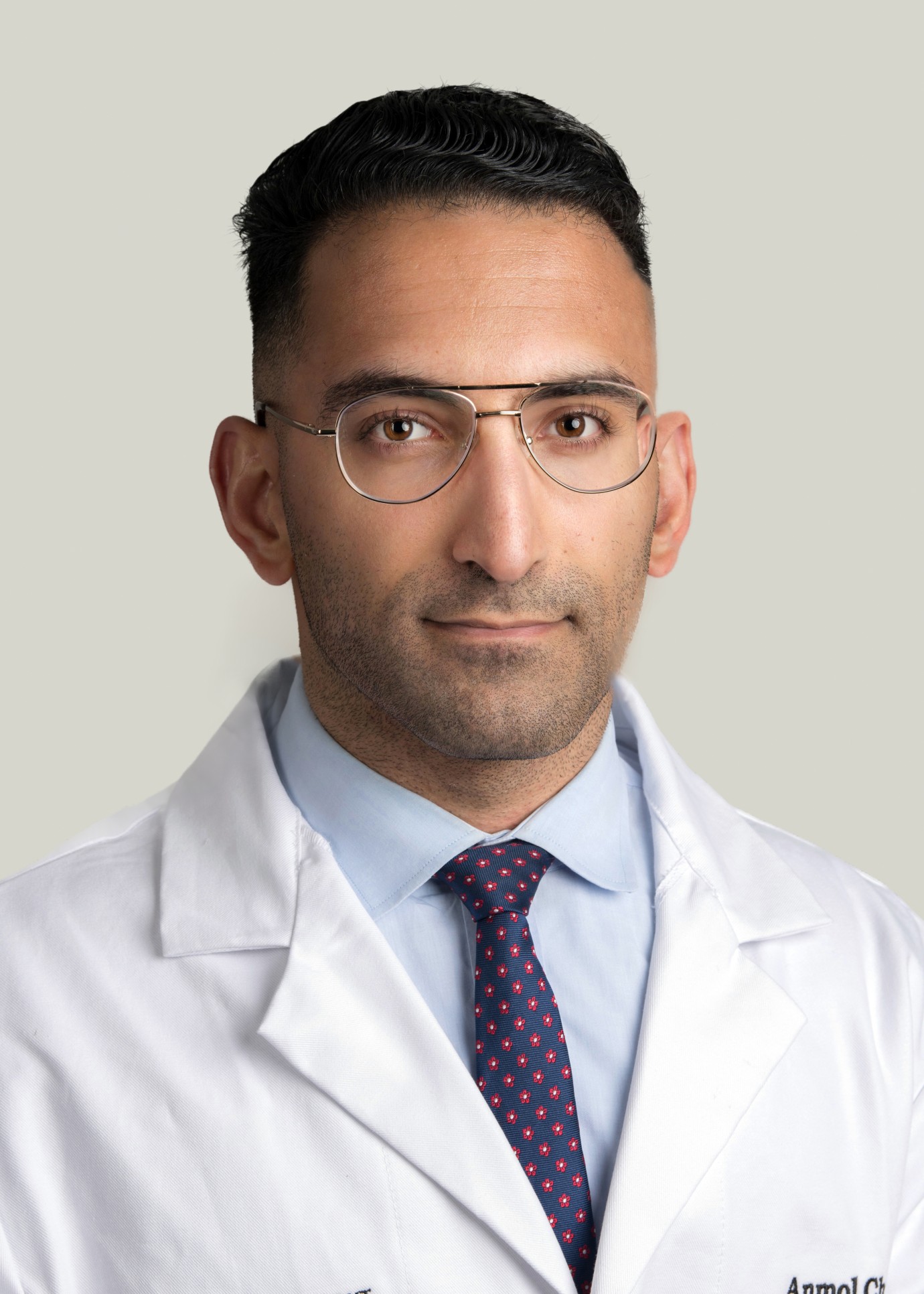 Anmol was born in the San Francisco Bay Area. He completed his B.A. in Economics from University of California, San Diego. Prior to matriculating to medical school, Anmol obtained deep expertise in hedge funds, mergers & acquisitions and consulting. Anmol earned his M.D. from Albany Medical College, where he was a recipient of the Dean's Senior Research award. He spent a year at Beth Israel Deaconess Medical Center where his research focused on breast reconstruction outcomes, cost analysis within the field of plastic surgery and large database research. Anmol returned to Beth Israel Deaconess Medical Center after medical school to complete 1 year of General Surgery before joining the University of Chicago Plastic and Reconstructive Surgery program. Anmol enjoys traveling, scenic photography, entrepreneurship, boxing and weight lifting.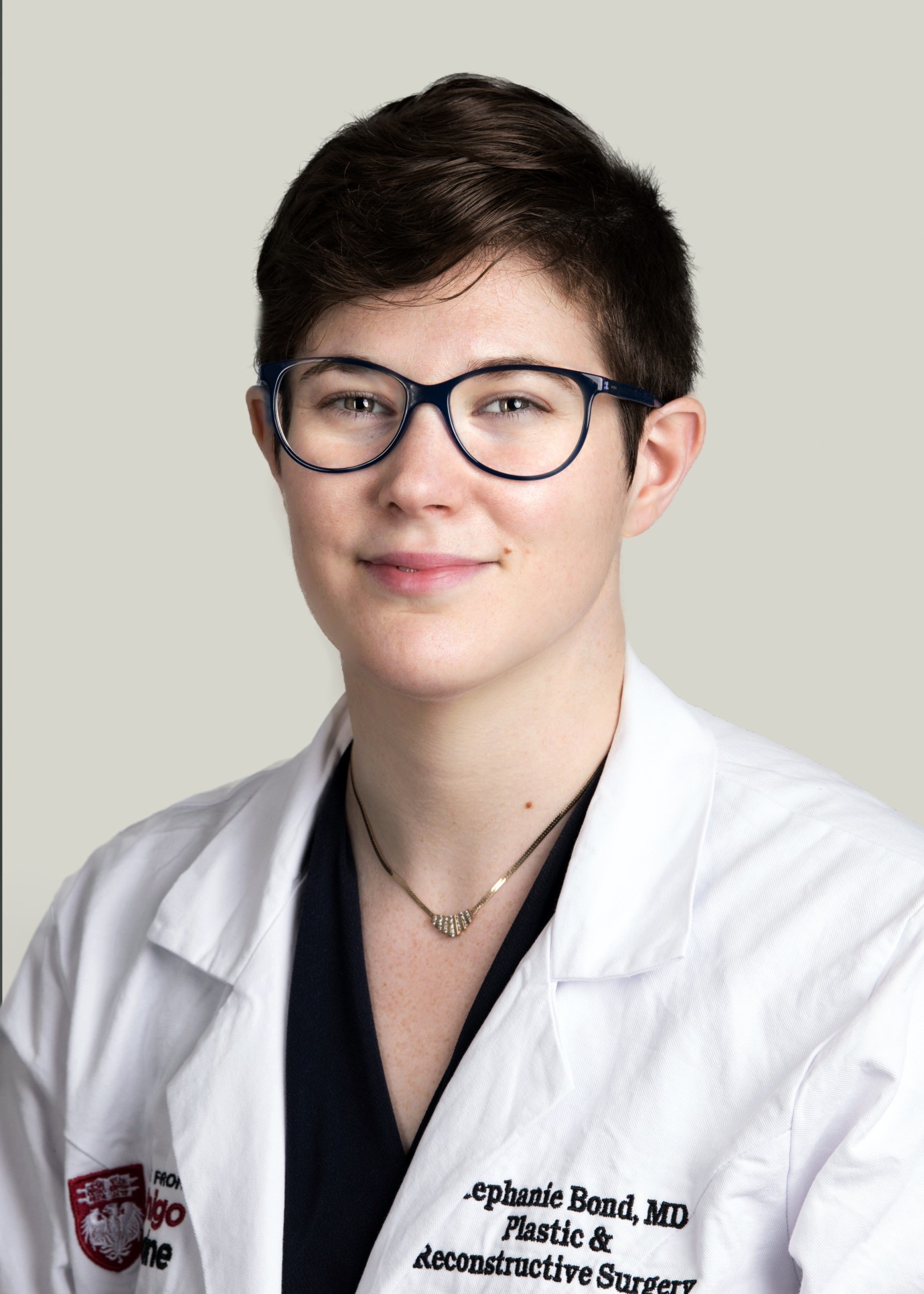 Hailing from Lexington, MA, Steph spent most of her pre-residency life on the East Coast and attended Smith College in Northampton, MA, for her undergraduate studies in Biochemistry and Neuroscience. Steph obtained a Masters of Science degree at the Boston University School of Medicine, where she performed research on the pathogenesis of sepsis and was employed as a teaching assistant for medical students learning histology. She continued developing her interest in teaching by tutoring students in histology and anatomy during her time as a medical student at the University of Massachusetts. While she misses New England, she is beyond excited to join the University of Chicago Plastic and Reconstructive Surgery family. When not at the hospital, she can be found powerlifting in her home gym or creating enticing desserts to bring to work.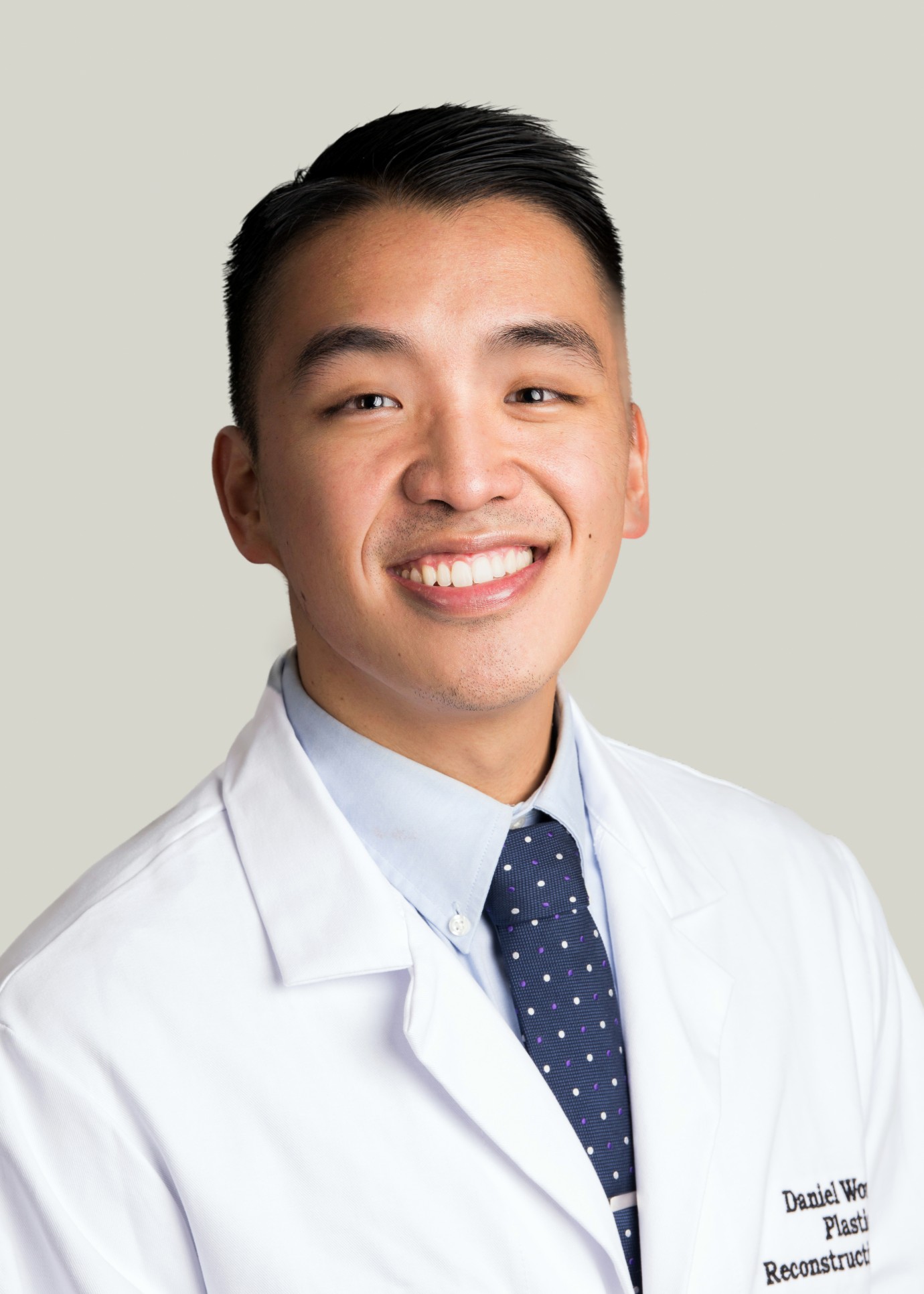 Originally from Torrance, CA, Dan earned his undergraduate degree in Art at Stanford, where he trained in oil painting. Afterwards, he worked in a research lab at the Los Angeles Biomedical Institute, studying the function of the enzyme p97. While attending medical school at Brown, Dan focused on promoting the medical humanities and taught a course he created, "Art and the Medical Narrative." Dan's interests include baking macarons, drinking bubble tea, and visiting art museums. He is also an author, and his stories and poems appear in Tin House, The Baltimore Review, and Columbia Journal.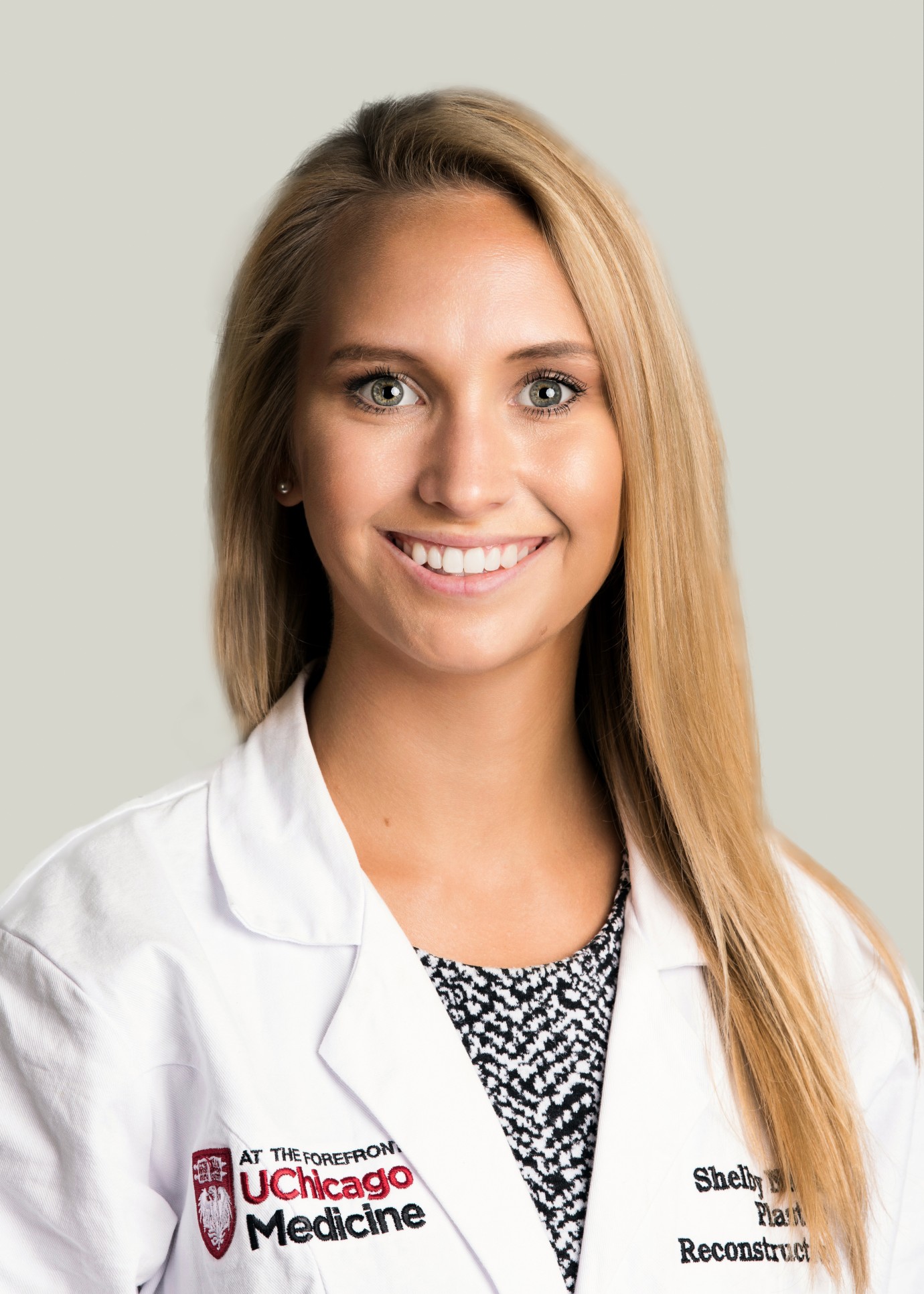 Shelby is originally from Bath, Michigan, and attended the University of Michigan to study Brain Behavior and Cognitive Science. She then moved to Philadelphia, where she earned her master's degree in Biomedical Science, her MD degree at Drexel University College of Medicine and completed a year as a clinical research fellow at the University of Pennsylvania. Shelby has incorporated her love of traveling into her career by participating in plastic surgery-focused medical mission trips to Central and South America. She is excited to be joining the U of C plastic surgery family and loves being back in the midwest. In her spare time she enjoys cheering for the Wolverines, crafting, running on the lakefront and spending time with her friends, family and husband, Cody.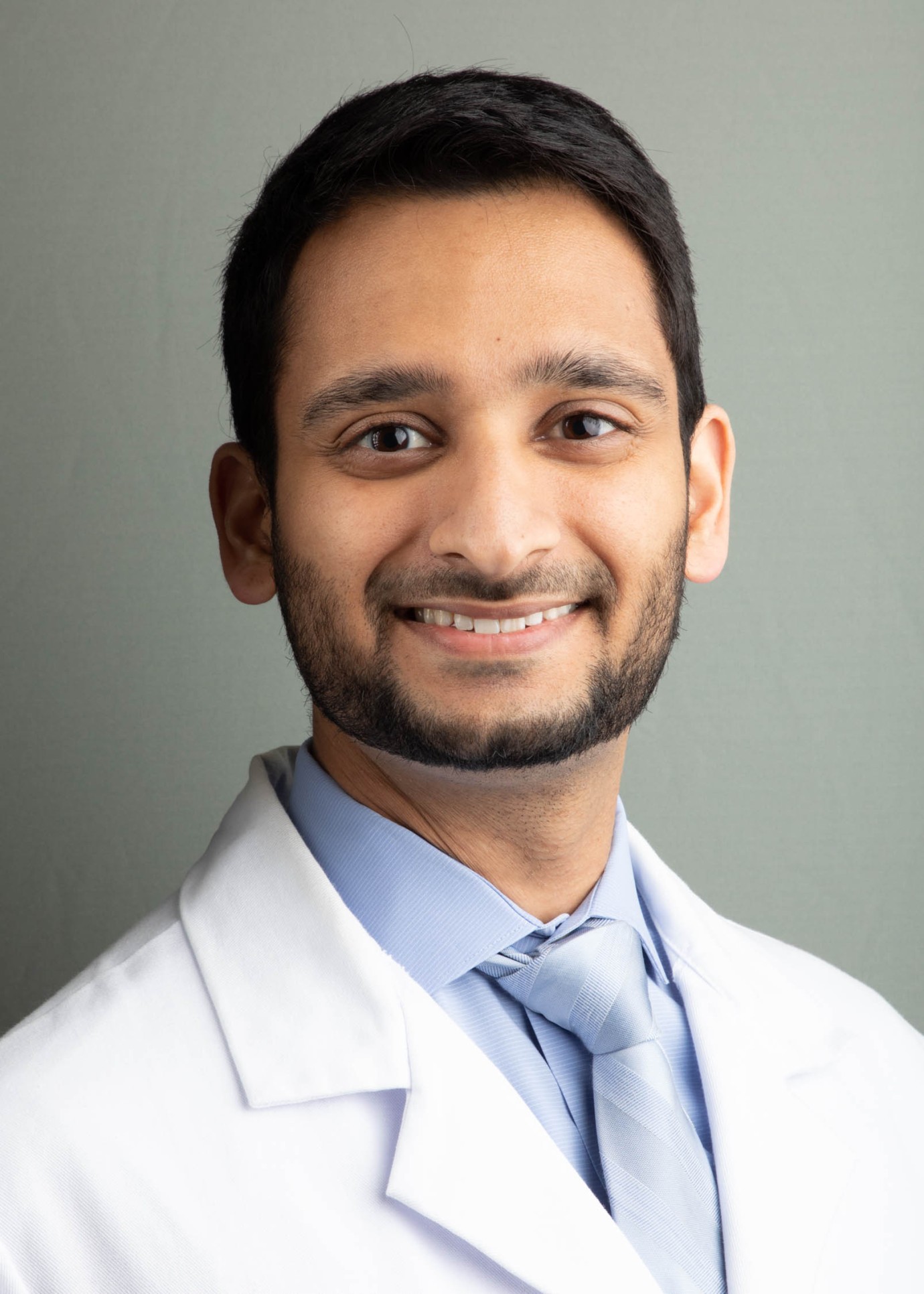 A Chicago-area native, Ronak Patel was born in Carol Stream, Illinois. He attended the University of Illinois at Urbana Champaign for Molecular & Cellular Biology, Psychology, and Chemistry. He then moved to Chicago for medical school, attending the University of Illinois at Chicago College of Medicine. During his attendance at the College of Medicine, he spent a year at Stanford University under the guidance of Dr. Derrick Wan and Dr. Michael Longaker in basic science research studying stem cell biology, radiation fibrosis, and fat grafting. Now at the University of Chicago, he is thrilled to be a part of the Plastic and Reconstructive Surgery team. Outside the hospital, he spends time exploring Chicago's vibrant restaurant scene and spending time with family and friends, as well as playing tennis, volleyball, and sailing during the brief Chicago summer!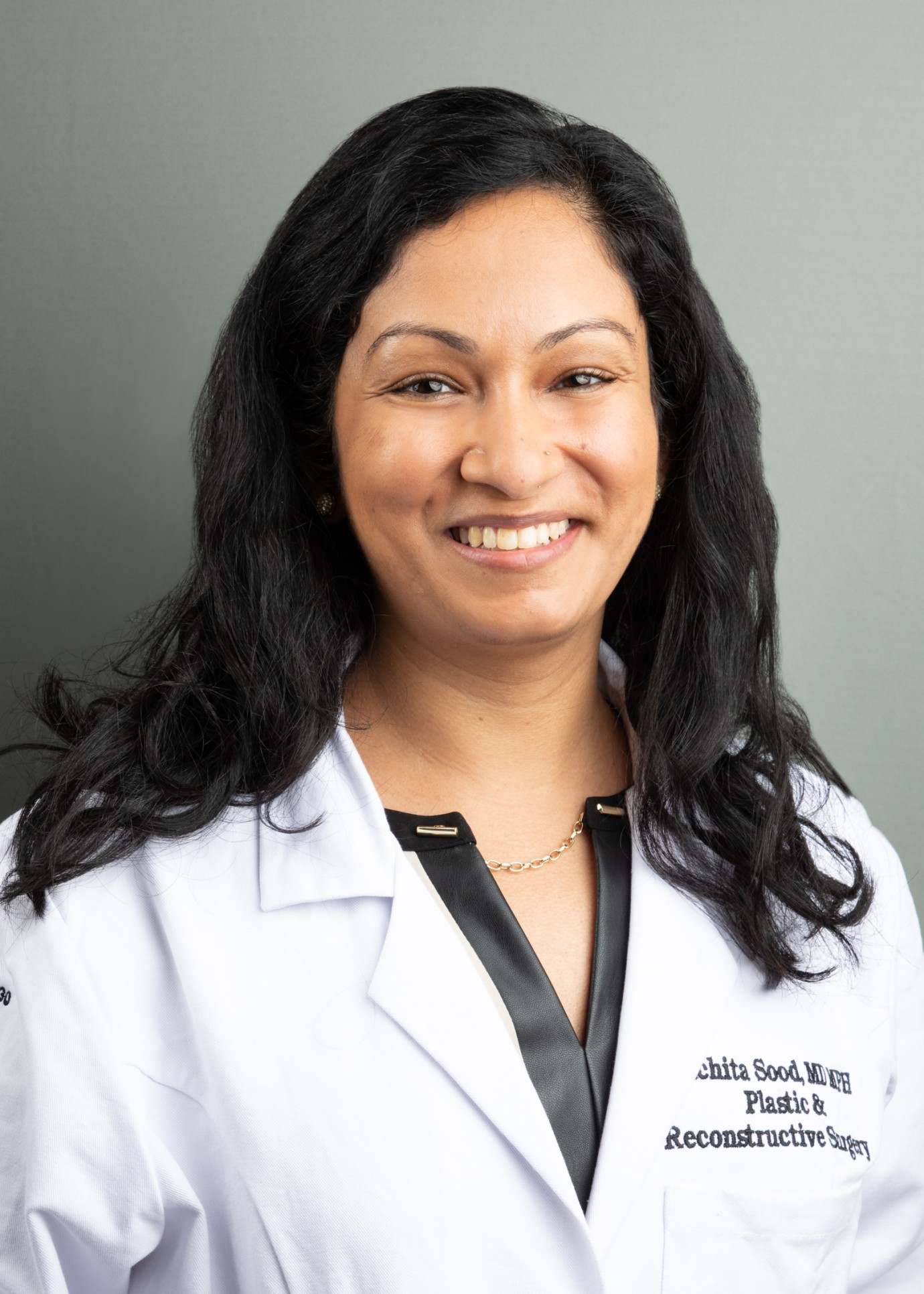 Rachita was born in Toronto, Canada, and grew up in Rockville, Maryland. She earned undergraduate degrees at the University of Maryland in Biology and in Government & Politics. Rachita then moved to Miami, FL to complete her medical degree and MPH at the University of Miami. During this time, she spent nine months living in Bihar, India on a Fulbright scholarship to study obstetric and surgical care delivery in collaboration with CARE India and the Program in Global Surgery and Social Change. Rachita completed an intern year in obstetrics and gynecology at Northwestern University, before working as a research fellow in the Northwestern Division of Plastic Surgery and coming to the University of Chicago for her plastic and reconstructive surgery training. In her spare time, Rachita enjoys running, practicing yoga, reading, travel, and exploring state and national parks.
Hope joins us from Icahn School of Medicine at Mount Sinai, having studied Molecular Biology and Neuroscience at Princeton University. Hope was an MD/MSCR graduate and designed, coded, executed, and analyzed a thesis study investigating baseline comorbidities as a predictive factor for reconstruction and complications after reconstruction in post-mastectomy women. Additionally, Hope is the five-time winner of the Metals Service Center Institute Scholarship, Southern California Chapter and Shapiro Prize recipient for Academic Excellence. Hope enjoys art, singing, ukulele, creative writing, and badminton.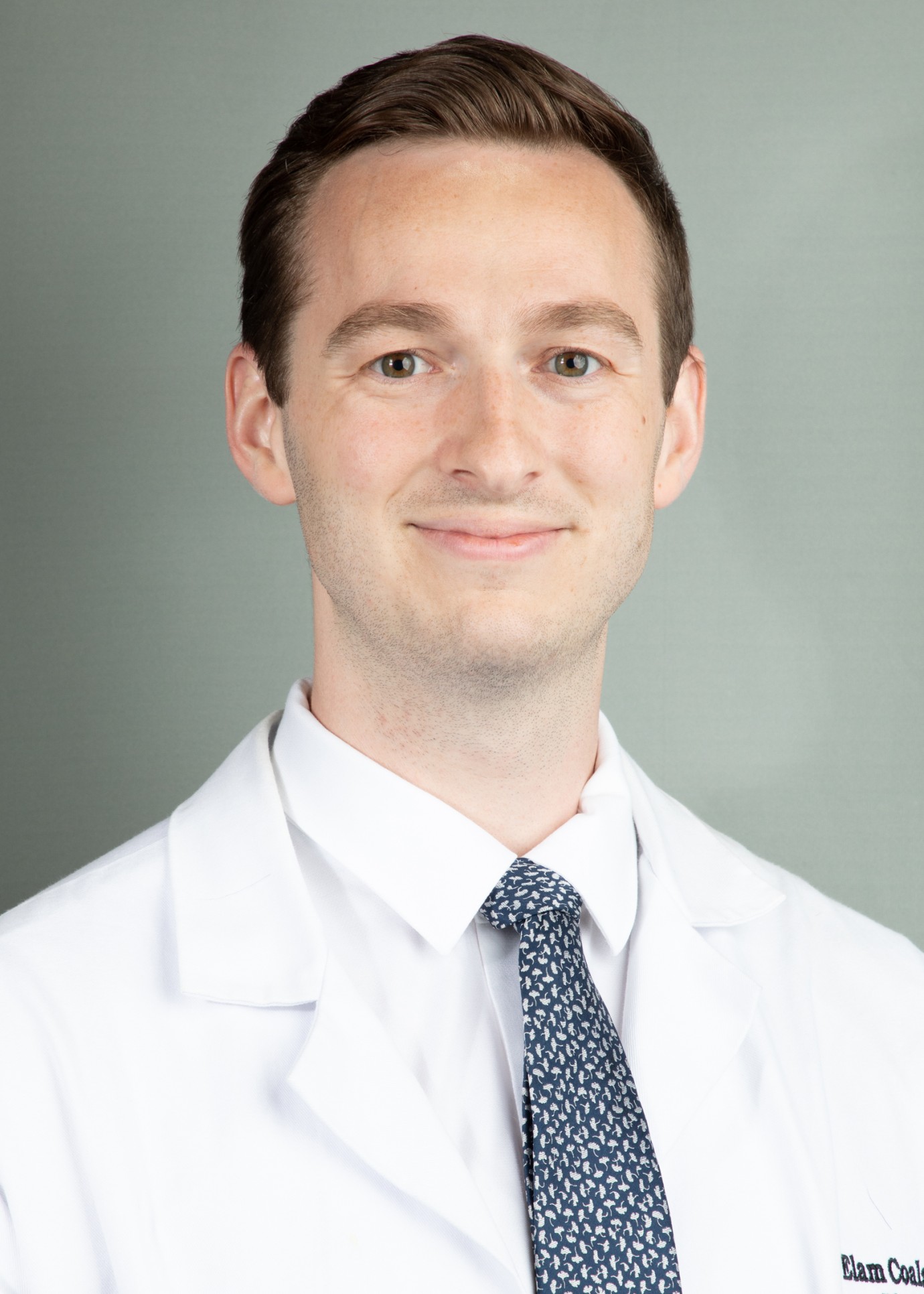 Elam, from River Forest, IL, joins us from  Pritzker School of Medicine, having completed a BA in Neuroscience from Vassar College in Poughkeepsie. Elam has worked with several faculty members on the Plastic Surgery team on many research projects and papers in the past few years, including a project with Dr. David Chang that analyzed racial and economic disparities in surgical treatment for lymphedema that was accepted to MAPS, and work in the Molecular Oncology Lab with Dr. Russell Reid and Dr. T.C. He. Elam enjoys photography, playing and watching basketball, and playing tennis and ping-pong, as well as reading.
Kanad was born in Calcutta and raised in New York. He studied English and Biology at the University of Pennsylvania and spent two years post-graduation working in a bench lab focused on the epigenetics of ageing. He then went on to the Stony Brook University School of Medicine where he developed an early interest in plastic surgery through work with faculty and resident mentors. He's excited to be in the welcoming city of Chicago and working alongside talented, diverse colleagues. Outside of the hospital, Kanad enjoys traveling, hiking, sketching, and rooting for the New York Knicks through the good and (many) bad years.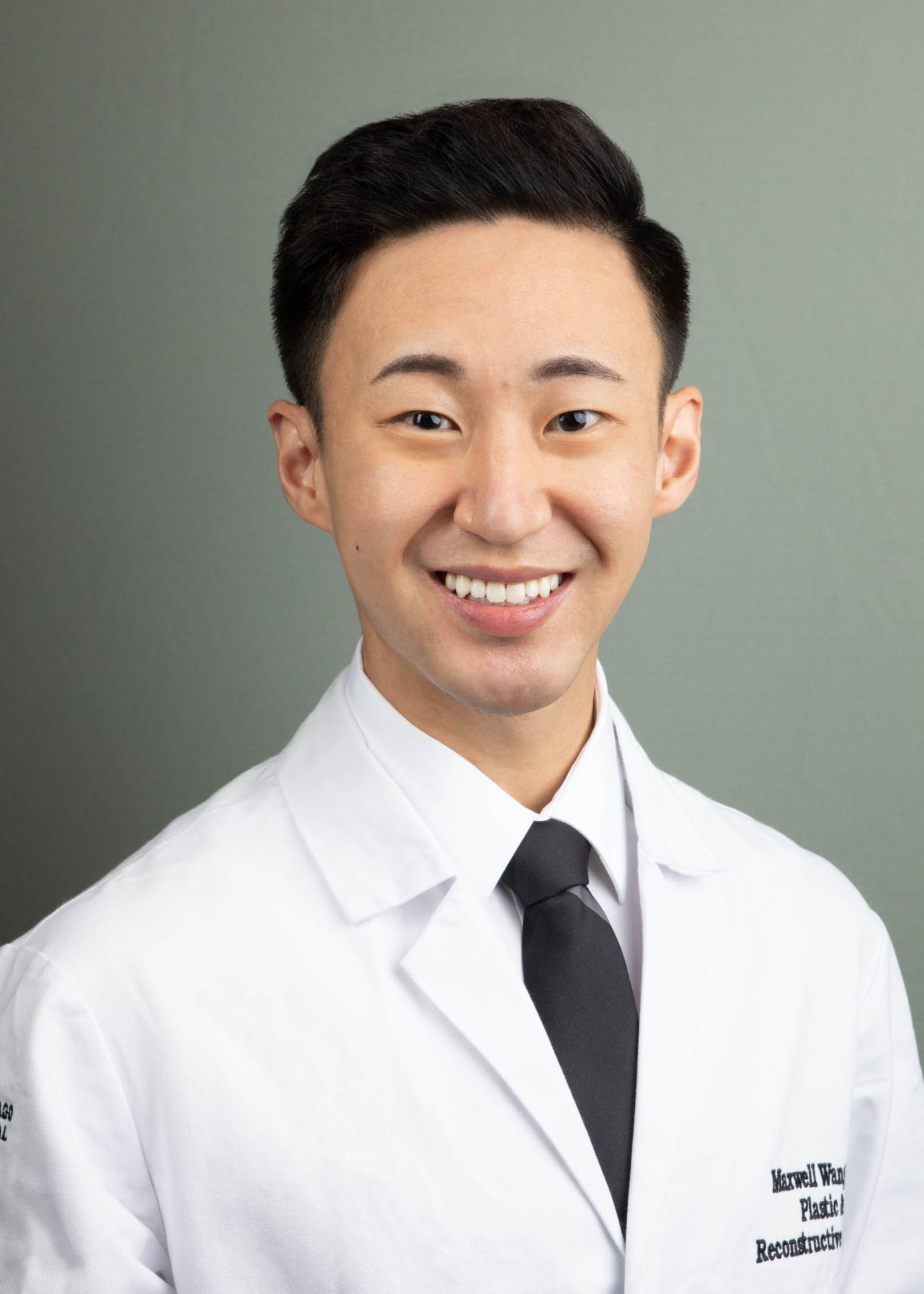 Max was born in Denver and grew up in the San Francisco Bay Area. After graduating from Harvard University with a BA in stem cell biology, he was a management consultant in McKinsey & Company's San Francisco office, serving healthcare systems clients across the US and abroad. He then went to medical school at UCLA as a Geffen Scholar. He developed an interest in plastic surgery, conducting research in syndromic craniosynostosis and gender affirmation surgery. He looks forward to expanding his exploration into health services research in reconstructive surgery, healthcare management, and delivery system improvement. Outside of surgery, Max loves eating, sleeping, Pelotoning, pilates-ing, skiing, traveling, and brachycephalic dogs.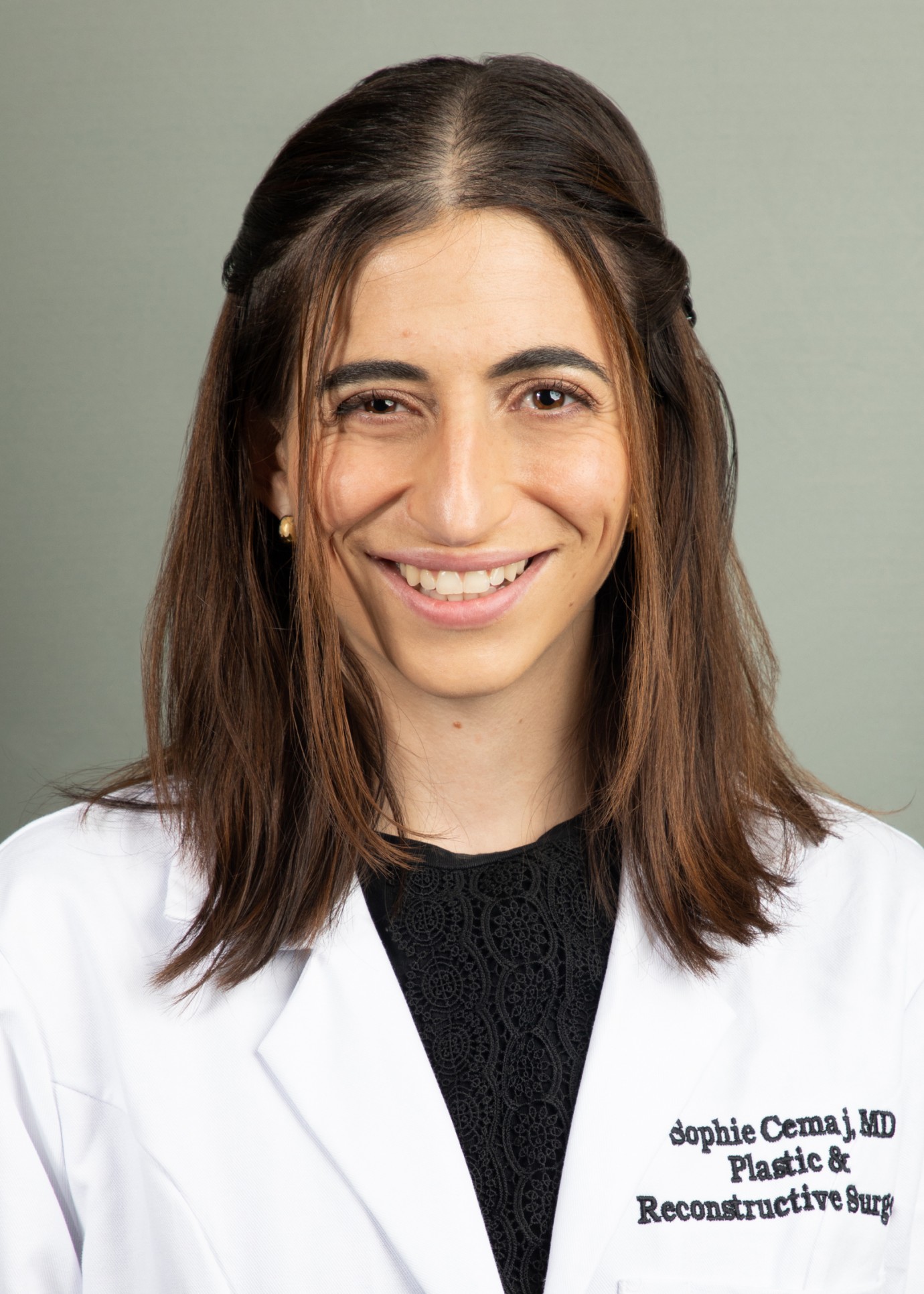 Sophie joins us from University of Nebraska College of Medicine, having completed a BS in Chemistry from Emory University. Sophie recently presented at PSTM 2021 as lead author on Intimate Partner Violence in Plastic Surgery Practice: Perceptions and Preparedness Amongst Practicing Plastic Surgeons, as well as a poster presentation at the ACS Clinical Congress on work with Dr. Zachary Bauman on trauma patient outcomes. Sophie developed a surgical teaching tool that combines suturing with cross-stitching to incorporate art into surgical education to improve students' suturing skills, and served as the president and founder of the only Plastic Surgery Interest Group in Nebraska. Sophie's interests include long-distance running, drawing, music, and stand-up comedy.
Jade joins us from University of Minnesota Medical School by way of University of Minnesota, where she received a BA in Theatre with a minor in Public Health. Jade has contributed to work with several research teams in Minneapolis, including a case study with Dr. Warren Schubert on Post-operative hematoma after MS-TRAM free flap breast reconstruction in a patient with positive family history and negative thrombophilia workup, as well as work with Drs. Marie-Claire Buckley and Jane Hui investigating Breast Cancer and Atypia in Transmasculine Patients. Jade has a strong interest in Spanish and is seeking her medical interpreter certification. Jade's interests include cooking, reading, travelling, biking and running, and her research interests include surgical outcomes, health disparities, and LGBTQ health.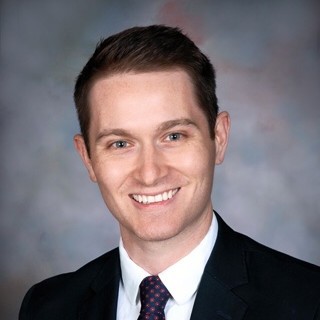 Marty was born in Boston, MA and studied Biological and Behavioral Design at Cornell University. He then spent two years working as a research assistant at Memorial Sloan Kettering Cancer Center, and completed a Master of Bioethics at the University of Pennsylvania. He finally decided to attend medical school at Thomas Jefferson University, and developed an interest in plastic surgery early on in his medical education. He looks forward to expanding his interests and knowledge in breast reconstruction, gender affirmation surgery, and cosmetic surgery. Outside of the hospital, Marty loves spending time with his family and two dogs, as well as numerous home improvement projects. 
We participate in the Electronic Residency Application Service as well as the Plastic Surgery Common Application, so please contact your medical school or the Educational Commission for Foreign Medical Graduates for instructions about the application process. 
The Residency Review Committee has approved our integrated Plastic Surgery residency program for three residents per year. We directly match all positions through the National Resident Matching Program.
Interviews are by invitation only, conducted virtually on Zoom this year. The applicant selection committee reviews all completed applications and, per ACAPS guidelines, interview invitations will be sent out by email from our Program Coordinator on the timeline prescribed by ACAPS. Since not all applicants applied via ERAS, we will not be utilizing their scheduling platform.