The University of Chicago is one of the leading academic institutions in the United States, and the Section of Urology shares in this heritage as a result of the work of Dr. Charles Huggins, who was awarded the Nobel Prize in Medicine in 1966 for his discovery of hormone therapy for the treatment of advanced prostate cancer. The section continues this commitment to excellence in clinical practice.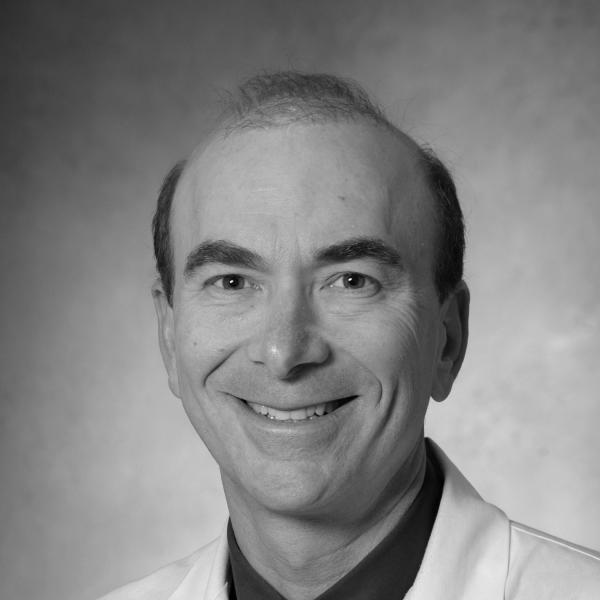 The goals of our residency program are to provide excellent comprehensive clinical training in all aspects of urology and to create an atmosphere for discovery. Thus, we endeavor to provide our residents with the best training in clinical urology while enabling them to advance the science of urology through investigation.
To achieve these goals, the faculty are committed to developing an organized program of diverse clinical activities, a rigorous and comprehensive conference schedule, guidance and support in clinical activities, and supervision commensurate with the resident's level of ability in clinical patient care. In general, the PGY-4 residents are expected to conduct scientific research in the same manner as basic science graduate students and post-doctoral fellows. This enables them to develop a genuine understanding of scientific methodology and the execution of independent research.
To apply for the Urology Residency training program position at the University of Chicago Medicine, applicants must have one of the following qualifications:
Be a graduate of a United States or Canadian medical school accredited by the Liaison Committee on Medical Education (LCME)
Be a graduate of United States osteopathic medicine college accredited by the American Osteopathic Association
Be a graduate of medical school located outside the United States or Canada
Applicants must also have one of the following:
Current valid certificate from the Educational Commission for Foreign Medical
Graduated prior to appointment
Full and unrestricted license to practice medicine in the State of Illinois
Be a graduate of medical school outside the United States who has completed a Fifth Pathway program provided by an LCME accredited medical school
Selected applicants are interviewed by the program director and/or chair of the department, as designated by each department. Applicants are interviewed by faculty members and other program representative as designated by the training program written criteria. The program's selection committee reviews the evaluation of applicant interviews and credentials.
Program directors may send applications for training programs to candidates at their discretion, as long as ACGME requirements, federal, and state nondiscrimination and equal opportunity laws, orders, and regulations are met. Applicants are chosen according to criteria established by the individual programs.
These criteria include, but are not limited to:
Preparedness
Ability
Aptitude
Academic Credentials
Communication Skills
Personal Qualities such as motivation and integrity
The Medical Center and the individual programs shall not discriminate against any person in the selection or promotion process because of race, ethnicity, color, religion, sex, sexual orientation, gender identity, marital status, civil union status, national origin, ancestry, age, parental status, disabled status, veteran status, or any other legally protected classification, in accordance with applicable law.
Richard Fantus, MD
PGY-5
Undergraduate: Washington University in St. Louis
Medical School: Baylor College of Medicine
Mohammad Mahmoud, MD
PGY-5
Undergraduate: Damascus University
Medical School: Damascus University
Christopher Riedinger, MD
PGY-5
Undergraduate: Michigan State University
Medical School: Michigan State University
Brittany Adamic, MD
PGY-4
Undergraduate: Kent State University
Medical School: Northeastern Ohio University
Joshua Aizen, MD
PGY-4
Undergraduate: University of Maryland
Medical School: SUNY of New York Downstate
Craig Labbate, MD
PGY-4
Undergraduate: Baylor College
Medical School: Baylor College
Audrey Kang, MD
PGY-4
Undergraduate: Duke University
Medical School: University of Pittsburgh
John Richgels, MD
PGY-3R
Undergraduate: University of Wisconsin
Medical School: Rush Medical College
Joel Wackerbarth, MD
PGY-3R
Undergraduate: Santa Clara University
Medical School: University of Washington
Clark Judge, MD
PGY-3
Undergraduate: Dartmouth College
Medical School: Columbia University
Johnny Lindquist, MD
PGY-3
Undergraduate: Tufts University
Medical School: University of Illinois-Rockford
Tanya Watts, MD
PGY-3
Undergraduate: University of Notre Dame   
Medical School: University of Oklahoma
Caleb Cooper, MD
PGY-2
Undergraduate: Indiana University
Medical School: Indiana University
Steven Sidelsky, MD
PGY-2
Undergraduate: Loyola University
Medical School: Rush Medical College
Matthew Sloan, MD
PGY-2
Undergraduate: University of Illinois-Urbana
Medical School: University of Iowa
Jared Fialkoff, MD
PGY-1
Undergraduate: University of Rochester
Medical School: Rush Medical College
Behdod Katebian, MD
PGY-1
Undergraduate: University of California-San Diego
Medical School: University of Southern California
Hernan Lescay, MD
PGY-1
Undergraduate: Andrews University
Medical School: Central Michigan College