The Sections of Cardiac and Thoracic Surgery provide comprehensive, personalized training in cardiothoracic surgery through the ACGME-accredited Thoracic Surgery Fellowship Program. The program offers a unique fellowship experience with exposure in the full spectrum of cardiothoracic surgery services, including coronary artery and valve surgery, treatment of heart and lung failure, thoracic oncology, aortic surgery, and benign thoracic diseases.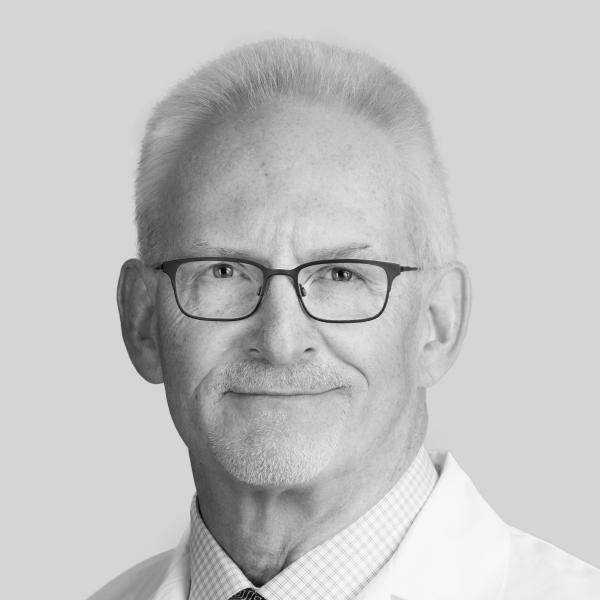 With a renowned faculty and state-of-the-art technology, the Cardiothoracic Fellowship training program places a strong emphasis on minimally invasive surgical approaches, including Video-Assisted Thoracoscopic Surgery (VATS) and robotic cardiac surgery. Residents are exposed to both community hospital and academic medical center settings with progressively increasing responsibility for the course of the three-year fellowship program.
While the program exposes all fellows to a wide variety of cardiothoracic surgery experiences, each fellow may elect to pursue either the thoracic or cardiac track to provide additional exposure, depending on their interests. This unique approach to learning focuses on the development of technical and knowledge-based competencies, in addition to providing access to outstanding simulation facilities that will enhance the training experience without detracting from the clinical opportunities.
Rotations are three months long throughout the three-year program and can be tailored to meet the individual trainees' goals while providing a comprehensive cardiothoracic surgery training experience. The University of Chicago Medicine (UCM), located in the Hyde Park neighborhood just south of downtown Chicago and consistently rated as one of the top teaching hospitals in the nation, is the main site for the program. Rotations at UChicago Medicine include adult cardiac surgery and general thoracic surgery. NorthShore University HealthSystem, located just north of downtown Chicago in Evanston, includes rotations in both adult cardiac surgery and general thoracic surgery as well. Elective rotations are allotted to provide additional clinical exposure on the treatment of heart and lung failure and transplantation, robotic cardiac surgery, and more.
Scholarship and academics play an integral role in the cardiothoracic surgery training program, and residents are encouraged to attend national meetings and conferences, obtain off-site training, and participate in scholarly research. Fellows typically graduate with three to five peer-reviewed publications authored during their training.
The ACGME-accredited Thoracic Surgery Fellowship Program at the University of Chicago allows one resident position to be filled each year. The application process for the program is completed through the Electronic Resident Application System (ERAS), and positions are filled using the National Resident Matching Program (NRMP).
Candidates must have completed an ACGME-accredited training program in General Surgery and must be eligible for licensure in the state of Illinois. In addition to standardized test scores and a personal statement, applicants are required to include three letters of recommendation. Applicants are invited for interviews on the University of Chicago Medicine Campus on a competitive basis, and the evaluation of applicant interviews and credentials are completed by the program's resident selection committee.
For more information, please see the UChicago Medicine GME website.  Resources available for review include the Graduate Medical Education Handbook, Resident/Fellow Contracts, Stipends, and Compensation information. View the CT Handbook.
Foreign national trainees who require visa sponsorship to participate in a clinical training program at UCM must obtain and show proof of their visa status by their contract starting date. The GME Office will provide facilitation assistance for all fellows before the commencement of their clinical program. 
UCM is an equal opportunity employer. UCM evaluates qualified applicants without regard to race, color, ethnicity, ancestry, sex, sexual orientation, gender identity, marital status, civil union status, parental status, religion, national origin, age, disability, veteran status, and other legally protected characteristics.
2019-20 Cardiothoracic Surgery Fellows
Andrew Brownlee, MD
3rd Year Fellow
Dr. Andrew Brownlee was born in Victoria, British Columbia. Upon completing his BSc. In biochemistry from the University of Victoria, he completed a year-long carpentry apprenticeship before attending medical school at the University College Dublin. There, he received the Consultant's Prize for his top performance in the five core specialties and also played rugby for St. Vincent's Hospital. Dr. Brownlee then moved to New York City to complete his General Surgery residency at Lenox Hill Hospital where he received the John O. Vieta award for outstanding performance as a resident. An avid skier, sailor, and boxer, he splits his free time between the ocean and the mountains.
Program track: Thoracic surgery
Caitlin Burke, MD
2nd Year Fellow
Dr. Caitlin Snyder was born in Boston, Massachusetts. She completed her undergraduate degree at Washington University in St. Louis, where she double majored in English and French. After her finishing her B.A., she pursued graduate education in biology and physics at the University of Pennsylvania. She went on to attend medical school at Tufts University School of Medicine. Dr. Snyder then completed her General Surgery residency at Albany Medical Center in New York, where she received several honors including intern of the year from 2012-2013 and the Silver Scalpel Award for excellence in medical student education. This training was followed by a Thoracic Surgery fellowship with Fox Chase Cancer Center. In addition to her professional pursuits, Dr. Snyder enjoys staying active through running, finishing in the 2012 Boston marathon, in addition to yoga and skiing.  She also enjoys traveling and spending quality time with her family and husband, Jeff.
Program Track: Thoracic Surgery
Miroslav Peev, MD
1st Year Fellow
Dr. Miroslav Peev was born in Burgas, Bulgaria and attended medical school at the University of Cologne in Germany. He subsequently completed a postdoctoral research fellowship at the Massachusetts General Hospital & Harvard Medical School in Boston. Among other projects, Dr. Peev participated in the development and testing of the hemostatic ResQFoam – project heavily funded by the Defense Advanced Research Projects Agency and the Department of Defense. Dr. Peev completed his General Surgery training at the New York University in Manhattan, where he also received the prestigious Award for Outstanding Research by a House Officer. In addition, he participated in the design, development and patent of Minimally Invasive New Technologies at the New York- Presbyterian Hospital/Weill Cornell Medical Center. Dr. Peev is a husband, father of twins, and a passionate snowboarder and cyclist.
Program Track: Cardiac Surgery
Dr. Andrew Brownlee was accepted into the MERITS Fellowship program for the 2019-2020 academic year to enhance his teaching and evaluation skills in Medical Education at The University of Chicago Pritzker School of Medicine.
During the summer of 2019, Dr. Andrew Brownlee will attend the Polsky Center's I-Corps program, an NSF grant-funded opportunity for non-business trained people to focus their entrepreneurial ideas and connect with industry.
In November of 2017, Dr. Jamie Eridon both passed the general surgery certifying board exam and attended the Edwards Fellows Program
Dr. Andrew Brownlee was selected to attend the TSDA Boot Camp in Chapel Hill, NC, September 2017
In June of 2017, Dr. Jamie Eridon attended Medtronic's course on the foundations of mitral and tricuspid valve surgery
Dr. Jamie Eridon received a scholarship for the 8th Annual Re-Evolution Summit on minimally invasive cardiac surgery in Houston, Texas, April 2017
Fellow Dr. Jamie Eridon was awarded an AATS Critical Care Scholarship to attend the Critical Care Conference in Washington, DC, October 2016
Sample Rotation for Cardiac Resident

| Year 1 |   |   |   |   |
| --- | --- | --- | --- | --- |
| Period | August-October | November-January | February-April | May-July |
| Location | UChicago Medicine | NorthShore | UChicago Medicine | NorthShore |
| Service | UC Thoracic | NS Card/NS Thoracic | Comer Childrens/UC Card | NS Card/NS Thoracic |
| Exposure | Pulmonary function; robotic basics | Cardiopulminary bypass | Heart catheterization echocardiography |   |
| Year 2 |   |   |   |   |
| --- | --- | --- | --- | --- |
| Period | August-October | November-January | February-April | May-July |
| Location | NorthShore | UChicago Medicine | NorthShore | UChicago Medicine |
| Service | NS Card/NS Thoracic | UC Card | NS Card/NS Thoracic | UC Thoracic |
| Exposure |   |   |   | Advanced EGD; advanced bronchoscopy; esophageal function |
| Year 3 |   |   |   |   |
| --- | --- | --- | --- | --- |
| Period | August-October | November-January | February-April | May-July |
| Location | UChicago Medicine | UChicago Medicine | UChicago Medicine | UChicago Medicine/Advocate |
| Service | UC Card | UC Card | UC Thoracic | UC Card |
| Exposure |   |   |   | Endovascular stenting; congenital |
Sample Rotation for Thoracic Resident
| Year 1 |   |   |   |   |
| --- | --- | --- | --- | --- |
| Period | August-October | November-January | February-April | May-July |
| Location | UChicago Medicine | NorthShore | UChicago Medicine | NorthShore |
| Service | UC Thoracic | NS Card/NS Thoracic | UC Card/Comer Childrens | NS Card/NS Thoracic |
| Exposure | Pulmonary function | Cardiopulminary bypass | Heart catheterization; echocardiography; pacemaker |   |
| Year 2 |   |   |   |   |
| --- | --- | --- | --- | --- |
| Period | August-October | November-January | February-April | May-July |
| Location | NorthShore | UChicago Medicine | NorthShore | UChicago Medicine |
| Service | NS Card/NS Thoracic | UC Thoracic | NS Card/NS Thoracic | UC Thoracic |
| Exposure |   | Esophageal function |   | Advanced EGD; advanced bronchoscopy |
| Year 3 |   |   |   |   |
| --- | --- | --- | --- | --- |
| Period | August-October | November-January | February-April | May-July |
| Location | UChicago Medicine | UChicago Medicine | UChicago Medicine | UChicago Medicine/Advocate |
| Service | UC Thoracic | UC Thoracic | UC Thoracic | UC Card |
| Exposure |   |   |   | Endovascular graft, congenital |