Our five-year residency training program is primarily based at the University of Chicago Medical Center, with specific rotations integrated at our affiliated hospital, NorthShore University Health System. We are uniquely situated on the Hyde Park campus of the University of Chicago, which is one of the top academic universities in the world and has been the home to over 87 Nobel laureates.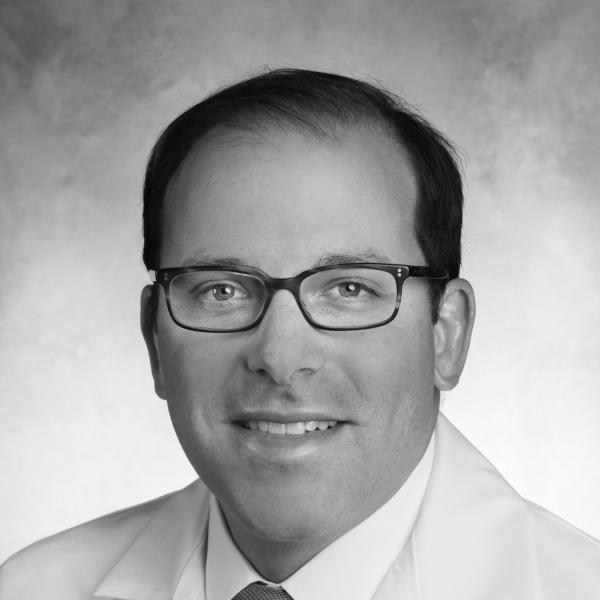 All faculty are members of the Pritzker School of Medicine, the #8 ranked medical school in the 2014 U.S. News and World Report. Our medical center is part of the University's Biological Sciences Division and is headed by Kenneth S. Polonsky, MD, dean of the Biological Sciences Division and the Pritzker School of Medicine and executive vice president for medical affairs at the University of Chicago.
Our comprehensive training program is set on an expanding clinical campus. The University of Chicago Medicine began providing adult trauma care on May 1, 2018; the first patient brought in at noon marked the official activation of the Level 1 Adult Trauma Center, another significant achievement by the organization. The adult trauma program adds to UChicago Medicine's pediatric trauma and burn services, providing the community with a comprehensive system of care to treat the full range of trauma injuries in patients of all ages.
In April 2018, UChicago Medicine announced that it earned its 13th sequential "A" rating in patient safety from the industry watchdog Leapfrog Group; immediately following, it achieved Magnet Recognition status, the gold standard for nursing excellence and high-quality patient care, from the American Nurses Credentialing Center.
Our medical center holds distinction as a regional, national and international referral center for the specialized care of complex patients with a wide variety of challenging surgical diseases. In addition, we have a long-standing commitment to provide comprehensive care for our South Side community. The jewel of our medical center campus is the Center for Care and Discovery (CCD), our main hospital building, which opened in 2013. The CCD is one of the most advanced clinical and surgical centers in the country dedicated to specialty care, including cancer, gastrointestinal disease, neuroscience, advanced surgery and high-tech medical imaging. The new hospital was designed by world-renown architect, Rafael Viñoly, who created the acclaimed Charles M. Harper Center at the University of Chicago Booth School of Business. This innovative hospital contains ten floors and over 1.2 million square feet for clinical activity. The CCD is an exceptional place to be a patient and creates an enhanced health experience that is focused on quality and safety. We believe that this inspiring atmosphere provides our trainees with a modern environment to learn surgery and conduct world-class research at the forefront of medicine. Our residents have access to state-of-the art simulation training at both the University of Chicago Center for Simulation and Safety and the Northshore Center for Simulation and Innovation. Our goal is to train the best and brightest residents and provide them with the opportunity to seek top-flight fellowships and to eventually become leaders in academic surgery.
Chicago is an extraordinary city and our residency program provides a robust and diverse clinical environment with an ideal blend of community and academic surgical experiences. Our research opportunities are unrivaled, and our leadership is committed to providing a unique educational environment with committed faculty and incredible residents. We believe that after coming to the University of Chicago, you will find that our residents are an exceptional group of some of the most talented resident surgeons in the country.
We participate in the Electronic Residency Application Service, so please contact your medical school or the Educational Commission for Foreign Medical Graduates for instructions about the application process. In addition to three letters of recommendation, medical school transcripts, and the Dean's letter, we require United States Medical Licensing Examination scores. The deadline for applications is October 15.
The Residency Review Committee has approved our program for seven categorical residents and four non-designated preliminary resident positions; the preliminary positions can be filled by either PGY1 or PGY2 residents. In other words, if you match into a PGY1 preliminary position and complete the requirements of our program, we have the ability to offer you a PGY2 preliminary position in the following year. We will directly match all PGY1 positions through the National Resident Matching Program.
Interviews are by invitation only. The resident selection committee reviews completed applications and sends emails stating whether an interview has been granted.
Please feel free to contact Carmen Barr in our Surgical Education Office at (773) 702-6337 for additional information.
Interview Dates
We will interview the 2021 candidates for the General Surgery Residency on:
Saturday, November 14, 2020
Saturday, December 5, 2020
Saturday, January 9, 2021
2020 Virtual Interviews
For the 2020-2021 academic year, the University of Chicago Department of Surgery is pleased to introduce virtual interview days.  Aside from encouraging limited movement in the fight against COVID-19, these virtual interview days will save you time and money, without sacrificing time with our faculty or a sense of our programs.   
The recruitment of outstanding medical students to our program remains the most important aspect of my job as program director. While there are many choices for your training, I believe that we offer candidates the opportunity to train in a world-class academic medical center, a nationally-recognized community-based, high-volume hospital system, and a busy urban trauma center. These distinctive environments provide our trainees with a diversity of experience that few other programs can match.
Our combined faculty at the University of Chicago and NorthShore University Health System are dedicated to training exceptional residents that have an interest in becoming leaders in academic general surgery and its subspecialties. UChicago Medicine began providing adult trauma care on May 1, 2018, through its Level 1 Adult Trauma Center. The adult trauma program adds to UChicago Medicine's pediatric trauma and burn services, providing the community a comprehensive system of care to treat the full range of trauma injuries in patients of all ages. Additionally in 2018, the institution received its 13th sequential "A" rating in patient safety from industry watchdog Leapfrog Group, and it achieved Magnet Recognition status from the American Nurses Credentialing Center, the gold standard for nursing excellence and high-quality patient care.
The Department of Surgery remains committed to supporting our residents' participation in research opportunities that are tailored to match their career interests. We organized a Resident Research Advisory Committee to assist our junior residents identify the best research opportunities in basic science, outcomes/translational research, surgical ethics, Surgical Education, or within one the University of Chicago's many laboratories. My job is to cultivate and organize an innovative training environment that operates within the structure of the ACGME guidelines, but that relishes our program's strengths as innovators in surgical education. Our residents are exposed to a comprehensive educational curriculum with access to a well-developed simulation training centers at both campuses. Our teaching services are led by Team Education Coordinators to provide our residents with consistent feedback before, during and after each clinical rotation. We have developed novel methods of assessing intraoperative teaching to maximize teaching experiences in the operating room. The Surgical Training and Assessment Tool (STAT), was developed by one of our trainees, to provide our residents with real-time feedback on their performance, technical skills, and case preparation. These assessments are used over time to identify areas in need of refinement and to identify areas of proficiency that will help us assess milestones in the Next Accreditation System.
We also have continued our yearly General Surgery Bootcamp, the PEER mentorship program and our Resident Acute Care Surgery Service.
GENERAL SURGERY BOOTCAMP FOR INTERNS:
This course includes an extensive OR orientation, participation in the ACS Entering Resident Readiness Assessment (ACS-ERRA), an interactive "mock pages" session, multidisciplinary presentations from both nursing and our hospital-based specialties and a technical skills lab led by Mike Ujiki, MD, and Konstantin Umanskiy, MD, on Endoscopic, FLS and live animal stations. Using the qualitative and quantitative assessments that were generated during both the GME and General Surgery bootcamps, we were able to provide our categorical general surgery interns with a "level 0" or baseline milestone assessment in most of the ACGME competencies.
PEER:
Today's surgical resident is faced with a variety of challenges and is forced to adapt to an ever-evolving system of training and health care. As a result, a new mentor-mentee relationship is necessary in addition to the traditional forms of apprenticeship and mentorship. Therefore, to meet the diverse needs of residents, we established the "PEER: Professional Empowerment and Education of Residents" program which is dedicated to the following objectives:
To provide a senior resident mentor who is a role model, counselor and advocate for junior residents with the goal of cultivating a competent, confident and committed surgeon. By drawing on their own experience, mentors will support mentees through the challenges of surgical residency including career progression, exam performance, clinical skill, clinical confidence, personal life and working relationships. Mentors will be asked to meet with their mentees once every one to two months or more to promote this objective.
To make available a resident ombudsperson who can serve as an additional resource for all residents in navigating surgical residency.
To build camaraderie within the entire residency program through quarterly events which highlight educational and social themes. This will ultimately empower residents to become mature and successful, "surgeons of the highest type" in the words of William S. Halsted.
RACS:
To meet the ongoing challenges of incorporating increasing autonomy in our program, we have continued to offer rotations on our "Resident Acute Care Surgery Service". This exciting opportunity allows senior and chief residents the opportunity to lead a team composed of a PGY2 resident and a surgical PA that manage basic general surgery patients. The chief resident is supervised by the on-call attending, but is encouraged to act in the capacity of a teaching assistant for their junior resident. We are incorporating simulation training, video-based feedback, and expert evaluations of intraoperative teaching skills to this service. We believe that this unique service enhances both the quality and efficiency of acute general surgery care and provides an innovative model to promote autonomy within a well-supervised training program. (Ref: Implementing a resident acute care surgery service: Improving resident education and patient care.)
We take the time to get to know our residents. I believe that creating a collegial environment helps our resident mature into capable and well-trained surgeons. The humanistic aspect of professional development is just as important as the surgical skills that we teach. Please take the time to review our newly-designed website with more detailed information about the resources available at the University of Chicago. I hope to have the opportunity to meet with you during the upcoming interview season. Please do not hesitate to contact me directly if I may be of further assistance.
Sincerely yours,
KEVIN ROGGIN, MD, FACS
Professor, Surgery and Cancer Research
Program Director, General Surgery Residency Program
Associate Program Director, Surgical Oncology Fellowship
The University of Chicago Medicine
5841 S. Maryland Ave. | Room G-216, MC 5094 | Chicago, IL 60637
Office:  773-702-6337
Fax: 773-702-6120
Our general surgery residents undergo a comprehensive rotation that provides exposure to a diverse range of specialties, including thoracic surgery, general surgery, pediatric surgery, transplant surgery, vascular surgery as well experience in our trauma and burn units. Residents assigned to these services engage with patients across the care continuum in both inpatient and outpatient settings.
In addition to our esteemed attending surgeons, residents work alongside our clinical partners at NorthShore University HealthSystem. This close collaboration guarantees residents are exposed to gainful clinical experiences.
Residents log an average of 1,150 surgical procedures and critical care/trauma evaluations during their training, including 50 as Teaching Assistants ("TA" case) and 300 during their final year of training. Sixty-five percent of cases will be performed on campus, which includes the 10-story, 1.2 million-square-foot Center for Care and Discovery that debuted in early 2013, Comer Children's Hospital and Duchossois Center for Advanced Medicine. The remaining 25 percent of cases are performed at NorthShore and 10 percent at Stroger Hospital. Services are staffed so that the resident has maximum responsibility and opportunity.
We offer formal teaching conferences to all residents throughout the year and in the subspecialties during specific rotations. General surgery residents acquire an in-depth knowledge of the pre- and post-operative care of acutely ill patients, the principles of surgical physiology and wound management, as well as the essentials of conventional and minimally invasive operative techniques.
In addition to resident/faculty and resident/resident interaction in clinical care situations, the core educational curriculum includes regularly scheduled didactic and interactive teaching during several weekly conferences, including:
Grand rounds
Morbidity and mortality conference
Residents basic science/clinical case conference
Surgical oncology conference
Our general surgery residents' educational experience is paramount to the overall residency program, which is why we've incorporated other unique program initiatives to enhance the education experience. One initiative that sets our residency program apart is the Team Education Coordinator program, in which a faculty member in each rotation oversees resident goals/objectives, progress and rotation evaluations. Our residency program also features:
Portfolios
Surgical education meetings
Residents as Teachers and Leaders Program
Teaching Effectiveness Program
Resident retreats
Quarterly resident town hall meetings
Surgical skills curriculum, laparoscopic simulation centers
Surgical Training and Assessment Tool/quality-based surgical training
Quality improvement grant
Mock oral exams
International rotation in Santiago, Chile
The University of Chicago Medicine also boasts the first-ever surgical ethics program in the country. This program, spearheaded by Drs. Peter Angelos and Mark Siegler, is sponsored by the American College of Surgeons and provides an ethics curriculum for surgical residents. The program coordinates a weekly seminar series and monthly ethics case conference for residents and faculty.
Per the ACGME, programs are required to provide the information available at this link to applicants about Board Certification Eligibility.
To add to the clinical experience, residents have the option of devoting 24 months or more to basic science, clinical outcomes and/or translational research. Research experience is not mandatory but is elected by most residents and is strongly recommended for those planning a career in academic surgery.
The diverse research interests of our general surgery faculty include NIH-funded work in bacterial virulence, tumor immunology, molecular biology, as well as gene therapy of gastrointestinal malignancy and endocrine tumors. Ongoing clinical research includes participation in national cooperative trials of breast cancer, upper and lower gastrointestinal cancer, evaluation of inflammatory bowel disease and outcomes analysis in obese and critically ill patients.
Our residents are highly encouraged to submit their research presentations at national and regional meetings and conferences, including the annual Huggins Symposium here at the University of Chicago Medicine. Residents may choose to take additional time during their residency to pursue one or more of the following opportunities:
Jared Emolo, MD
PGY 5
Undergraduate:  Boston College
Medical School:  UMDNJ
Jared Miller, MD
PGY 5
Undergraduate: University of Central Florida
Medical School: Meharry Medical College
Liz Poli, MD, MS
PGY 5
Undergraduate: University of Wisconsin
Medical School: University of Chicago
Graduate:  University of Chicago
Ashley Suah, MD
PGY 5
Undergraduate: Florida State University
Medical School: Indiana University
Lai Xue, MD
PGY 5
Undergraduate: Washington University
Medical School: University of Chicago
Vanessa Buie, MD, MBA
PGY 4
Undergraduate: University of Minnesota
Medical School: Vanderbilt University
Graduate: University of Chicago
Sara Gaines, MD
PGY 4
Undergraduate: Wake Forest University
Medical School: Tulane University
James Oyeniyi, MD
PGY 4
Undergraduate: University of Texas
Medical School: University of Texas
Brian Ruhle, MD
PGY 4
Undergraduate: University of Rochester
Medical School: SUNY Upstate
Bailey Su, MD, MBS
PGY 4
Undergraduate: Northwestern University
Graduate: UMDNJ
Medical School:  Rutgers Robert Wood Johnson
Trever Symalla, MD
PGY 4
Undergraduate: United States Air Force Academy
Medical School: Boston University
Ashley Williamson, MD
PGY 4
Undergraduate: Vanderbilt University
Medical School: Rush Medical College
Julia Amundson, MD, MPH
PGY 3
Undergraduate: University of Wisconsin
Graduate:  University of Miami
Medical School: University of Miami
Michelle Campbell, MD
PGY 3R (Research)
Undergraduate: University of Wisconsin
Medical School: Dartmouth College
Lea Hoefer, MD
PGY 3
Undergraduate: Iowa State University
Medical School: University of Chicago
Ann Polcari, MD, MS
PGY 3
Undergraduate: University of Notre Dame
Graduate:  University of Notre Dame
Medical School: University of Miami
Seth Sankary, MD
PGY 3R (Research)
Undergraduate: Washington University
Medical School: University of Miami
Kumaran Shanmugarajah, MD
PGY 3
Medical School:  Imperial College
Dong-Kha Tran, MD
PGY 3
Undergraduate: University of Minnesota
Medical School: University of Colorado
Alexander Trenk, MD
PGY 3
Medical School: Semmelweis University Faculty of Medicine
Janani Vigneswaran, MD, MPH
PGY 3R (Research)
Undergraduate: University of Illinois
Graduate: Dartmouth College
Medical School: Brown University
Harry Wong, MD
PGY 3R (Research)
Undergraduate: Indiana University
Medical School: University of Chicago
Hoover Wu, MD
PGY 3R (Research)
Undergraduate: UC, Berkeley
Medical School: UCLA
Lindsey Zhang, MD
PGY 3
Undergraduate: Washington University 
Medical School: University of Minnesota
Mikhail Attaar, MD
PGY 2R (Research)
Undergraduate: Northwestern University
Medical School: University of Pittsburgh
Vanessa Collins, MD
PGY 2
Undergraduate:  Liberty University
Medical School:  University of Texas
Chase Corvin, MD, MBA, MS
PGY 2
Undergraduate: University of Virginia
Graduate: Georgetown University
Medical School: Georgetown University
Ferguson-Bryan, BobieJo Ava, MD, AM
PGY 2R (Research)
Undergraduate: University of Texas
Graduate:  University of Chicago
Medical School: University of Chicago
Brian Fleischer, MD, MEng
PGY 2R (Research)
Undergraduate: Cornell University
Graduate: Cornell University
Medical School:  Tulane University
David Jiang, MD
PGY 2
Undergraduate:  University of Maryland
Medical School:  University of Chicago
Johnathan Kent, MD
PGY 2
Undergraduate:  Tufts University
Medical School:  Georgetown University
Bobby Keskey, MD
PGY 2R (Research)
Undergraduate: Presbyterian College
Medical School: University of Louisville
Adam Lam, MD
PGY 2R (Research)
Undergraduate: Harvard College
Medical School: University of Alabama
William McKinley, MD
PGY 2
Undergraduate:  Auburn University
Medical School:  University of Louisville
Ryan Morgan, MD
PGY 2R (Research)
Undergraduate: Georgetown University
Medical School: Boston University
Kyra Nicholson, MD
PGY 2
Undergraduate:  University of North Carolina
Medical School:  Southern Illinois University
Jason Schwarz, MD
PGY 2
Undergraduate:  University of Virginia
Medical School:  Emory University
Tanvi Subramanian, MD
PGY 2
Undergraduate:  Northwestern University
Medical School:  Washington University
Jelani Williams, MD
PGY 2R (Research)
Undergraduate: Old Dominion University
Medical School: Eastern Virginia Medical School
Hunter Witmer, MD
PGY 2R (Research)
Undergraduate: Haverford College
Medical School: Jefferson University
Derrius Anderson, MD, MS
PGY 1
Undergraduate: Morehouse College
Graduate:  Georgetown University
Medical School: Wright State University
Kylie Callier, MD
PGY 1
Undergraduate: Southern Methodist University
Medical School: Texas Tech University
Marie Fefferman, MD
PGY 1
Undergraduate:  University of Chicago
Medical School: Rush Medical College
Frederick Godley, MD, MS, MBA
PGY 1
Undergraduate: Boston College
Graduate:  Boston University
Medical School: Boston University
Andrea Liu, MD
PGY 1
Undergraduate: University of North Carolina
Medical School: Weill Cornell Medicine
Rebecca Meltzer, MD
PGY 1
Undergraduate: Vanderbilt University
Medical School: Emory University
Yaeji Park, MD, MPH
PGY 1
Undergraduate: Emory University
Graduate:  Yale University
Medical School: Loyola University
Kayla Polcari, MD, MPH
PGY 1
Undergraduate: University of Notre Dame
Graduate:  University Of Miami
Medical School: University Of Miami
Victoriana Schwartz, MD
PGY 1
Undergraduate: Johnson & Wales University
Medical School: Medical College of Wisconsin
Mary Varsanik, MD
PGY 1
Undergraduate: University of Notre Dame
Medical School: Loyola University
2019-2020
Trauma and Surgical Critical Care Fellowship at University of Pennsylvania in Philadelphia, PA
Trauma and Surgical Critical Care Fellowship at University of Miami in Miami, FL
Cardiothoracic Surgery Residency at Brigham and Women's Hospital in Boston, MA
MIS Fellowship at Northshore University Health Systems in Evanston, IL
Complex General Surgical Oncology at University of Pittsburgh Medical Center in Pittsburgh, PA
Trauma and Surgical Critical Care Fellowship at University of North Carolina in Chapel Hill, NC
Vascular Surgery Fellowship at University of Chicago in Chicago, IL
2018-2019
Vascular Surgery Fellowship at Stanford University Medical Center in Stanford, CA
Colon and Rectal Surgery Fellowship at University of Minnesota in Minneapolis, MN
Colon and Rectal Surgery Fellowship at Cleveland Clinic in Cleveland, OH
Breast Surgery Fellowship at Massachusetts General Hospitals, Brigham and Women's Hospital in Boston, MA
Colon and Rectal Surgery Fellowship at University of Chicago in Chicago, IL
Surgical Oncology Fellowship at MD Anderson Cancer Center in Houston, TX
2017-2018
Breast Surgical Oncology Fellowship at MD Anderson Cancer Center in Houston, TX
Colon and Rectal Surgery Fellowship at Mayo Clinic, Rochester, MN
Colon and Rectal Surgery Fellowship at Rhode Island Hospital/Brown University in Providence, RI
Minimally Invasive Fellowship at Oregon Health Sciences University in Portland, OR
Pediatric Surgery Fellowship at Children's Hospital and Medical Center Program in Seattle, WA
Surgical Oncology Fellowship at Memorial Sloan-Kettering in New York, NY
2016-2017
Cardiothoracic Fellowship at Cedars Sinai in Los Angeles, CA
Complex General Surgical Oncology Fellowship at John Wayne Cancer Institute, Santa Monica, CA
Pediatric Surgery Fellowship at New York Presbyterian, Columbia University Medical Center, New York, NY
Pediatric Surgery Fellowship at Washington University, St. Louis, MO
Thoracic Surgery Fellowship at Stanford Health Care, Stanford, CA
2015-2016
Breast Surgery Fellowship, Memorial Sloan-Kettering, New York, NY
Burn Critical Care Fellowship at Vanderbilt University, Nashville, TN
Colon and Rectal Surgery Fellowship at Lahey Clinic, Burlington, MA
Colon and Rectal Surgery Fellowship at Mayo Clinic, Rochester, MN
MIS Fellowship at Oregon Clinic, Portland, OR
Surgical Oncology Fellowship at MD Anderson, Houston, TX
2014-2015
Academic GI Surgical Oncology Faculty Position at University of Arkansas, Fayetteville, AR
Vascular Surgery Fellowship at University of Florida, Gainesville, FL
Surgical Oncology Fellowship at Memorial Sloan-Kettering, New York, NY
Vascular Surgery Fellowship at Columbia, New York, NY
MIS Fellowship at Emory, Atlanta, GA
2013-2014
Colon and Rectal Surgery Fellowship at Washington University, St. Louis, MO
Critical Care Fellowship at Barnes-Jewish Hospital in St. Louis, MO
Pediatric Surgery Fellowship at University of Chicago Medicine
Private practice in Dallas, TX
Surgical Oncology Fellowship at Brigham and Women's Hospital, Boston, MA
2012-2013
Burn Critical Care Fellowship at University of California, Davis, CA
MIS Fellowship at University of Maryland, Baltimore, MD
Trauma Critical Care Fellowship at John H. Stroger, Jr. Hospital of Cook County, Chicago, IL
Trauma Critical Care Fellowship, Brigham and Women's, Boston, MA
Vascular Surgery Fellowship at Boston University, Boston, MA
2011-2012
Colon and Rectal Surgery Fellowship at University of Chicago, Chicago, IL
Pediatric Surgery Fellowship at Children's Memorial Hospital, Chicago, IL
Private Practice, Alaska
Transplant Surgery Fellowship at University of Toronto, Toronto, Canada
Transplant Surgery Fellowship at University of Wisconsin, Madison, WI
Vascular Surgery Fellowship at University of Chicago, Chicago, IL
2010-2011
Breast Oncology Fellowship at Northwestern University, Chicago, IL
Cardiothoracic Surgery Fellowship at University of Michigan, Ann Arbor, MI
Colon and Rectal Surgery Fellowship at Penn State, Hershey, PA
Plastic Surgery Fellowship at University of Minnesota, Minneapolis, MN
Transplant Fellowship at the University of Wisconsin, Madison, WI
2009-2010
Cardiothoracic Surgery Fellowship at Cleveland Clinic, Cleveland, OH
Colon and Rectal Surgery Fellowship at Mayo Clinic, Rochester, MN
Plastic Surgery at University of North Carolina, Chapel Hill, NC
Surgical Oncology Fellowship at MD Anderson, Houston, TX
Vascular Surgery Fellowship at the University of Chicago, Chicago, IL
2008-2009
Colon and Rectal Surgery Fellowship at Lahey Clinic, Burlington, MA
Surgical Oncology Fellowship at MD Anderson, Houston, TX
Surgical Oncology Fellowship at Memorial Sloan-Kettering, New York, NY
Transplant at University of Toronto, Toronto, Canada
Vascular Surgery Fellowship at University of Pennsylvania, Philadelphia, PA
2007-2008
Pediatric Surgery Fellowship at University of Texas, Houston, TX
Plastic Surgery Fellowship at Oregon Health & Science University, Portland, OR
Surgical Oncology Fellowship at Memorial Sloan-Kettering, New York, NY
Surgical Oncology Fellowship at University of Pittsburgh, Pittsburgh, PA
2006-2007
Surgical Oncology Fellowship at MD Anderson, Houston, TX
Surgical Oncology Fellowship at MD Anderson, Houston, TX
Trauma Fellowship at Cook County Hospital, Chicago, IL
Vascular Surgery Fellowship at University of Alabama, Birmingham, AL
2005-2006
Cardiothoracic Surgery Fellowship at Northwestern University, Chicago, IL
Private Practice at MacNeal Hospital, Berwyn, IL
Surgical Oncology Fellowship at H. Lee Moffitt Cancer Center, Tampa, FL
Vascular Surgery Fellowship at the Mayo Clinic,  Rochester, MN
2004-2005
Surgical Oncology Fellowship at Memorial Sloan-Kettering, New York, NY
Surgical Oncology Fellowship at University of Pittsburgh, Pittsburgh, PA
Transplant Surgery Fellowship at University of Wisconsin, Madison, WI
Vascular Surgery Fellowship at Washington University, St. Louis, MO
2003-2004
Foregut Fellowship at University of Southern California, Los Angeles, California
Pediatric Surgery Fellowship at Children's Hospital of Eastern Ontario in July 2005
Surgical Oncology Fellowship at MD Anderson in Houston, TX
Vascular Surgery Fellowship at Medical College of Wisconsin in Milwaukee, WI
Vascular Surgery Fellowship at University of Pennsylvania in Philadelphia, PA
2002-2003
Minimal Access Surgery Fellowship at Columbia Presbyterian Medical Center in New York
Surgical Oncology Fellowship at Memorial Sloan-Kettering Cancer Center in New York
Thoracic Surgery Fellowship at Duke University in Durham, NC
Trauma Critical Care Fellowship at Illinois Masonic Medical Center
Vascular Surgery Fellowship at Robert Wood Johnson Medical School in New Brunswick, NJ
2001-2002
Surgical Oncology Fellowship at Memorial Sloan-Kettering Cancer Center in New York
Surgical Oncology Fellowship at Memorial Sloan-Kettering Cancer Center in New York
Transplant Fellowship at University of Chicago
2000-2001
Army Commitment in Germany
Colon and Rectal Fellowship at Cleveland Clinic in Ft. Lauderdale, Florida.
Pediatric Surgery Fellowship at Children's Hospital and Medical Center Program in Seattle
Pediatric Surgery Fellowship at Children's Hospital of Los Angeles
Transplant Fellowship at University of Tennessee in Memphis